Product Name: 4660 points solderless breadboard

board size(cm): 27.7*20.2*0.85
plate size(cm): 30*24*0.3
6 Terminal Strip, Tie-point 4560
1 Distribution Strips, Tie-point 100
Paper Box;
1pc/ set
ABS plastic material
Completely reusable
Accepts a variety of wrie sizes (AWG: 20-29)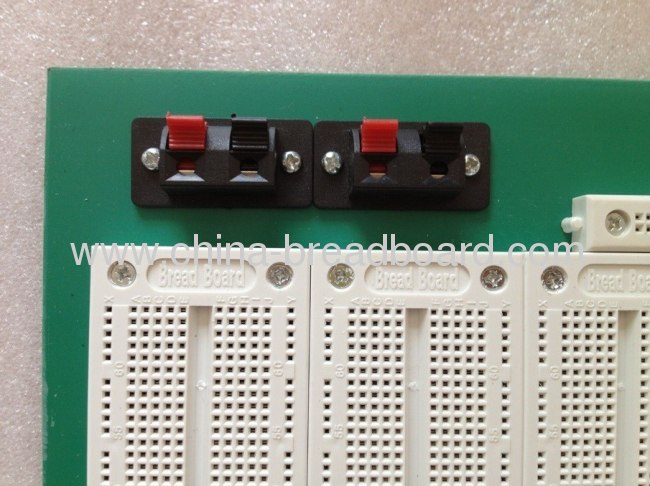 4 pieces SYB-130 and 1 piece of ZY-W200 make up this SYD-800. All the single breadboards are fixed on the green plastic plate with many screws. So it i strong. It won't leave the plate.
There are 4660 holes toally. It is sitable for large electronic experiment.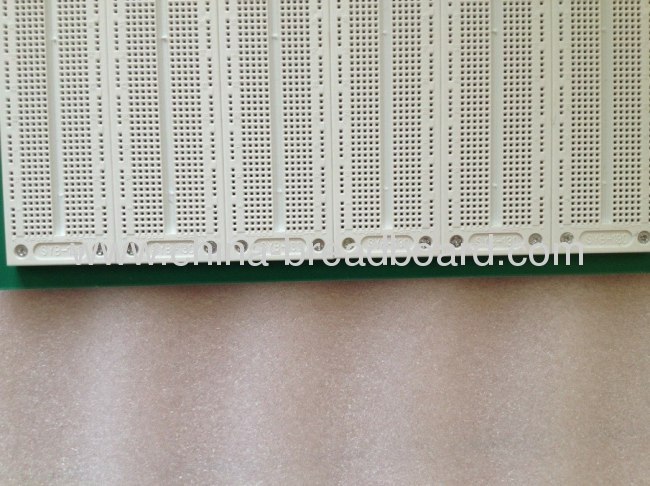 In the back side, you can see 4 piecs of rubber foot pad. With it, the breadboard doesn't touch the table when doing experiment. The distance will play a good role in cooling, for it produces heat in the experiment process.
In the above part, the switch pins pass through the green plate. With the pins, the breadboard can connect an external power source.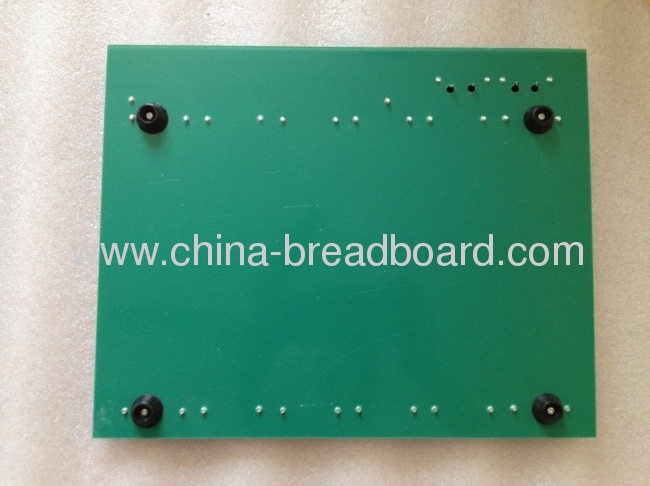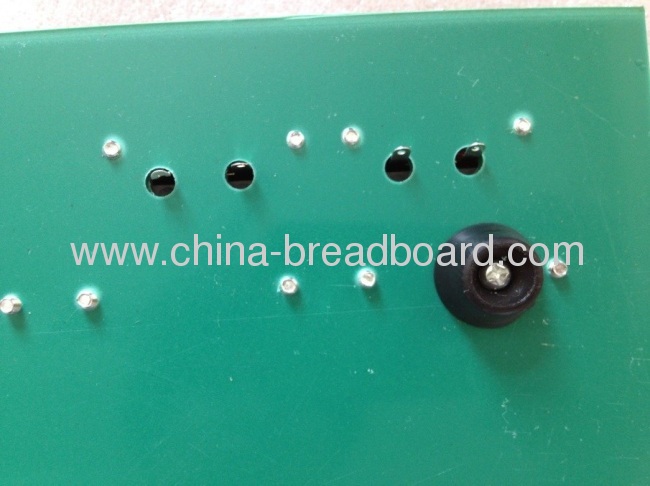 SYD-800 has no skin package. It adopts simple package. That is plastic bag. The package you can use many times. It is environmental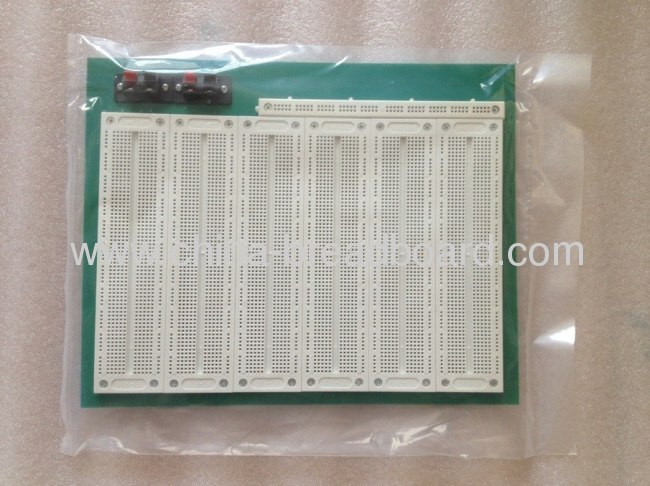 About package, it will be packed into a carton box. Of course, this is our ordinary package. According to different shipping way, we will adopt the most suitable way.