Product Name: 2860 points solderless breadboard
board size(cm):18.6*18.5*0.85
platesize(cm): 24*20*0.3
4 Terminal Strip, Tie-point 2760
1 Distribution Strips, Tie-point 100
Paper Box;
1pc/ set
ABS plastic material
Completely reusable
Accepts a variety of wrie sizes (AWG: 20-29)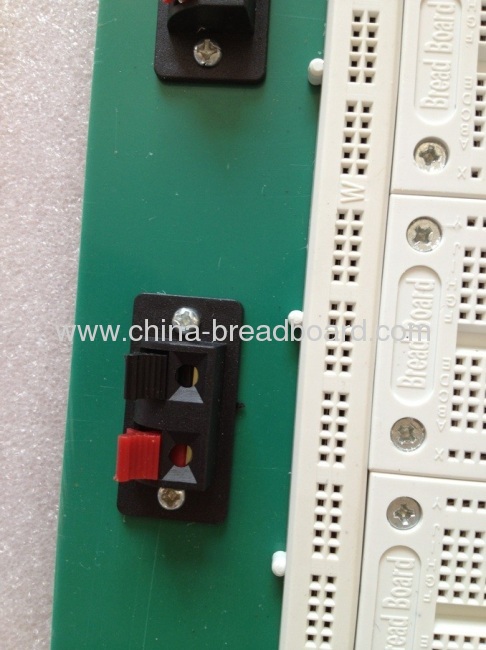 SYD-500 is combined by 4 pieces SYB-130 and a piece of ZY-W200. So if you need large breadboard, it can be combined, just increase the quantity of SYB-130. If you want to instead other types of SYB-130, that is ok. It is easy.
The difference from other combined breadboard, this type, we use plastic plate. It is light. If you want to change into metal plate, that is ok.
Package: this type, we adopt simple package to redeuce the cost. It is only packed into a transparent plastic bag.
100 pieces of SYD-500 will be packed into a carton box. Of course, this is our ordinary package. According to different shipping way, we will adopt the most suitable way.
Below is the detailed packing information:
| | | | | |
| --- | --- | --- | --- | --- |
| Item No. | G.W. (KG) | N.W. (KG) | Quantity (pcs) | Measuremnt (cm) |
| SYD-500 | 51.5 | 50 | 100 | 29*45*69 |