Product name:Cleaning Flat Pva Mop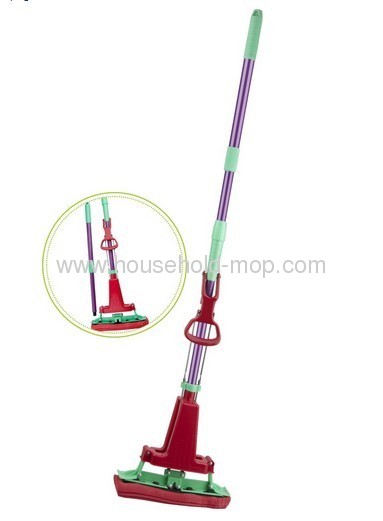 The
PVA Super Mop
just might be able to replace all of the other mops you own.It is super absorbent, super tough, and super versatile.It actually cleans instead of just moving the dirt and grime around.
Here are just a few of the features that make the PVA Super Mop a must-have item for all of your floor cleaning needs:
•The PVA Super Mop sponge head is much tougher and will last much longer than similar mops.
•It scrubs and cleans without scratching and is safe to use on any of your expensive flooring — including the new laminates (Pergo™).
•The mop head is made of a sturdy super absorbent polyvinyl acetate sponge foam material than can absorb more than 9 times its weight.Cleaning up huge spills is quick and easy.
•The PVA Super Mop head is designed with horizontal grooves which lift dirt, grime, and debris from your floors with very little effort.
•The amazing PVA sponge material is essentially drip-free, and your floors will appear to dry almost instantly with no streaks or lint.
•The PVA Super Mop sponge head wringers are lever operated so that your hands never need to get wet.The wringers ensure a clean and drip-free mop.
•The included aluminum handle telescopes and is easily adjustable to a full 4 1/2 feet(54").
•Replacement PVA Super Mop heads are inexpensive and readily available(see below).
General Instructions
Important:The PVA Super Mop should only be used when wet!
1.Soak the sponge head in water for 3–5 minutes until completely soft before use.(Remember to use only when wet.)
2. Use the lever to rinse off all excess dirt and water from the sponge.
Note:Never use the lever when the sponge is dry.Always ensure the lever is in the down position.If not used the sponge will dry out to protect itself.Please be sure to soak the sponge before using again to prolong life of mop head.
Adjusting the PVA Super Mop Handle
The sturdy aluminum handle of the PVA Super Mopis easily adjustable to a full extension of 4 1/2 feet(54").To adjust the length simply twist the two sections of the handle 1/4 turn to release the lock.Adjust the handle to the length you want and twist it back 1/4 turn to lock it into place.
tem
Color
Name
item
AJP13
PVA MOP
Cleaning Flat Pva Mop
Product Detail
Mop Pole
Pole Material
Telescopic steel pole with plastic coating
Pole handle Material
PP
Pole Length(Max,Min)
130cm;70cm
Mop Head
Mop head base material
pva
Mop head base size
40cm*10cm
Mop Head Cloth
ClothMaterial
pva
Cloth Size
45cm*15cm
Joint(Pole with head)
Joint Style
Inner retracting button
Rotating
360°
Joint Material
PP
MOQ
3000
Packing Detail
Packing Method
1 PC product include
20PCS/CTN, Standard Carton Package
Export Brown Ctn
110*32*47CM
PCS/CTN
20
Loading Weight
N.W/CTN
14.48kg
G.W/CTN
16.68kg
Loading Quantity
20'FT
7010
40'FT
528CTN/ 10,060PCS
40'HQ
10,560