Product name:PVA mop with the telescopic stainless steel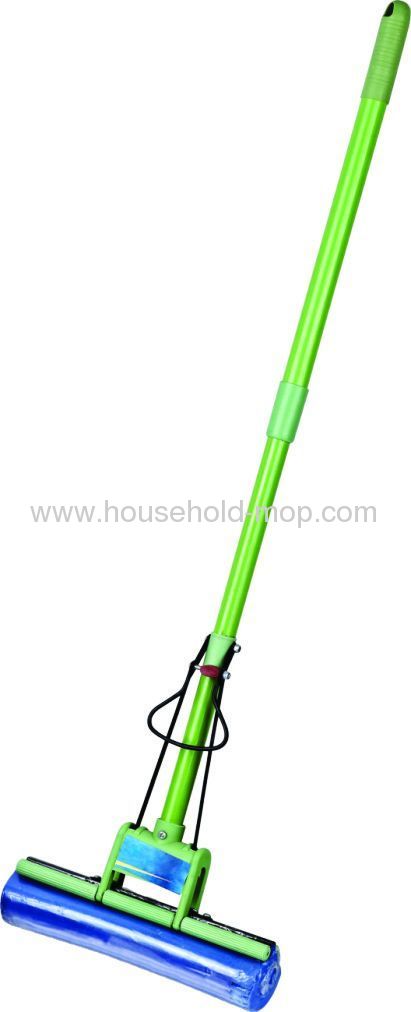 6 Gross Facts About Germs in Your Home
Avoiding the doctor's office during the cold and flu season is difficult under the best of circumstances, but right now we face the worst of circumstances. Consider all of the public places we encounter during this Holiday shopping season. With germ-filled public bathrooms, handrails and doorknobs, it's easy to be exposed to overwhelming, bed-bounding viruses this time of year.
Warning: If you're a germophobe, you may not want to continue reading.
If you want to counteract these effects and keep your home as clean and sanitized as possible, you'll have to know where to look. Read more:
Brush, Brush, Brush
Flushing a toilet can contaminate a six-foot radius, including your toothbrush. And saliva containing the cold virus can survive up to three hours on your toothbrush. With so many opportunities to get sick, be sure to replace your toothbrush at least once a month.

Keeping the Kitchen Clean
An average kitchen sink contains 100,000 times more germs than the bathroom, and 52 percent of kitchen faucets are contaminated with harmful bacteria like E. coli. Be careful when preparing meals and always clean your appliances with antibacterial wipes.
Controlling the Remote
Germs can live on a remote control for two days or longer. It's also one of the top places to transmit infections in your home. Use antibacterial spray to clean your remote at least twice a week.
Pass The Salt, Please
Pepper shakers can carry cold viruses. Do you use the salt and pepper shakers at your local eatery? Well, so does every other patron of that particular restaurant. Be aware of what you touch and always wash your hands before you eat.
Ring. Ring. Hello?
Phones touch your face, your fingers, your tabletops and bathroom counters. With more than 25,000 microbes per square inch, remember to clean your phone with antibacterial wipes at least once a day.

tem
Color
Name
item
AJP08
PVA MOP
PVA mop with the telescopic stainless steel
Product Detail
Mop Pole
Pole Material
Telescopic steel pole with plastic coating
Pole handle Material
PP
Pole Length(Max,Min)
130cm;70cm
Mop Head
Mop head base material
pva
Mop head base size
40cm*10cm
Mop Head Cloth
ClothMaterial
pva
Cloth Size
45cm*15cm
Joint(Pole with head)
Joint Style
Inner retracting button
Rotating
360°
Joint Material
PP
MOQ
3000
Packing Detail
Packing Method
1 PC product include
20PCS/CTN, Standard Carton Package
Export Brown Ctn
110*32*47CM
PCS/CTN
20
Loading Weight
N.W/CTN
14.48kg
G.W/CTN
16.68kg
Loading Quantity
20'FT
7010
40'FT
528CTN/ 10,060PCS
40'HQ
10,560