Product name:Pva Flat Mop Refill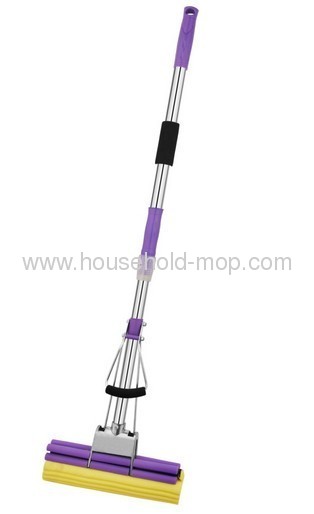 How to Clean Soft Wood Floors
Softwood floors are similar to hardwood floors; however, they have a slightlysofter texture. The flooring is made from the wood of pine trees, oftencontaining grooves and natural tree knots that give a rustic quality to theflooring. Softwood flooring is an attractive alternative to hardwood, as it isless expensive and bears a close resemblance to hardwood flooring. Cleaning thefloors requires little work, the goal being to find a cleaning solution that issafe for both finished and unfinished softwood floors.

Instructions
Sweep the floors with a dust mop every few days to collect grit and debristhat can scratch the softwood.


Mop the softwood weekly with a mild cleaning solution. Mix a gallon of warmwater in a bucket with 1/2 cup of white vinegar. The vinegar is safe for bothfinished and unfinished flooring, and will both disinfect and deodorize theflooring

Dip a mop in the cleaning solution, then squeeze out excess water. Usinglittle moisture is important, as over-saturation can cause the softwood to swelland sometimes crack.

Mop over the floors with the damp mop, cleaning in long, steady strokes thatfollow the panels of the wood. Repeat until the entire floor has beenmopped.

Dry the floors by running a clean, dry mop across the flooring. This collectsmoisture that may remain on the flooring, preventing unnecessary moistureabsorption.

How to Clean the Kitchen Floor

Your kitchen floor is likely made from one of the following materials:vinyl, ceramic tile, laminate, or wood.For common kitchen spills, such as food, grease, or sticky messes, first attack the spot with a damp paper towel.If that doesn't work, concentrate your efforts with the appropriate cleaners for each floor type and a little bit of elbow grease.Here's what you need to know.

What You Will Need:
Broom
Warm water
Bucket
Mild dish detergent such as Ivory
Brush with rubber bristles or soft cloth
Mop
Armstrong Once 'N Done No-Rinse Floor Cleaner
Clean towels
The Cleaning Process:
Begin by sweeping the floor, being sure to flush dirt from corners and under appliances.
First attempt to clean your floor with warm water and a mop.Often, no detergents are needed.
If the dirt remains, use Ivory dish soap in warm water.Do not over apply dish soap – only light bubbles should appear in water.
Using the mop or soft cloth, scrub the floor gently.Stubborn spots may require the rubber bristled brush and cleaning from your hands and knees.
Use towels to clean up excess moisture.Allow the floor to dry completely.
If dirt remains, try Armstrong Once 'N Done No-Rinse Floor Cleaner.Spot test first and follow all package directions.You'll need to apply the cleaner, scrub with a brush, and wipe clean.
Make sure the floor is dry before resuming use.

tem
Color
Name
item
AJP19
PVA MOP
Pva Flat Mop Refill
Product Detail
Mop Pole
Pole Material
Telescopic steel pole with plastic coating
Pole handle Material
PP
Pole Length(Max,Min)
130cm;70cm
Mop Head
Mop head base material
pva
Mop head base size
40cm*10cm
Mop Head Cloth
ClothMaterial
pva
Cloth Size
45cm*15cm
Joint(Pole with head)
Joint Style
Inner retracting button
Rotating
360°
Joint Material
PP
MOQ
3000
Packing Detail
Packing Method
1 PC product include
20PCS/CTN, Standard Carton Package
Export Brown Ctn
110*32*47CM
PCS/CTN
20
Loading Weight
N.W/CTN
14.48kg
G.W/CTN
16.68kg
Loading Quantity
20'FT
7010
40'FT
528CTN/ 10,060PCS
40'HQ
10,560