Product name : China Manufacturer of Mop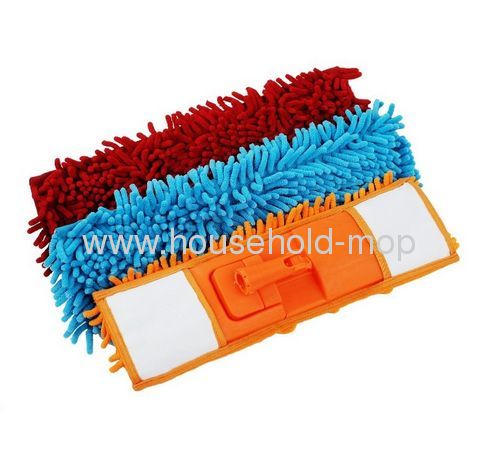 PRODUCT DESPRITION

We have more than 10-year experiences on cleaning products. We are a typical China supplier and have worked for home products. We also have factories in China and Thailand in order to meet customers' needs.

Name

Value

Brand
KaranfilChina Manufacturer of Mop
Production Capacity
500000 Piece/Pieces per Month
Material
Chenille and microfiber
Terms
FOB Ningbo
Place of Origin
China
Feature
ECO-friendly
Payment terms
30% deposit before we make the production, 70% balance paid after we finished the order.
Order delivery
25-30days after receiving 30% deposit
Packing
1pcs/polybag,50pcs/inner box,1000 or 500 pcs/out carton
Shipment means
by sea, by air, by express etc.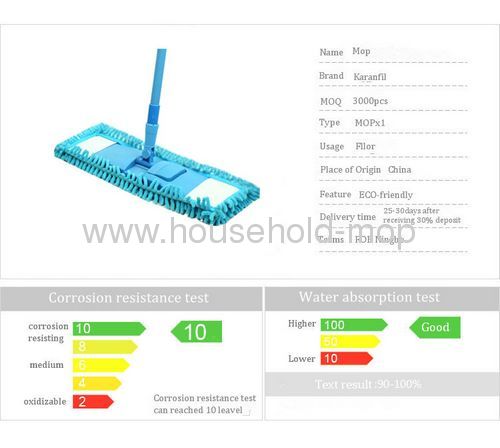 The innovative pivoting head easily flips from one side to the other so that you can better utilize both microfiber cleaning pads
The chenille microfiber pad attracts dust, loose dirt, and pet hair like a magnet and is ideal for cleaning dry floors
The terry microfiber pad cleans wet floors and doesn't require harsh chemicals
Colors may vary from picture
Picture of chenille mop with steel pole can extention to 120cm
You wake up in the morning on Saturday morning and you have big plans for the day. Today I'll clean the house, go the the dump, play with the kids and then who knows, maybe even a few other projects around the house.After having your morning coffee and breakfast you decide to get started on the cleaning.You finish the house cleaning and look at your watch and oh no, the panic and disappointment sets in.It's 1:00 PM and the day is half over.How am I going to get all the other things on my list done!
I know I've felt this way before and thought i'd share a simple routine you can use to save time and get you to those other just as important tasks you want go get done.If you break your cleaning down and create a routine to doing the cleaning, it will both go faster as well as eliminate some of the things you might be missing while doing your cleaning.
When breaking down the cleaning of your home, you want to create a system that allows you to make one trip around every room so you dont have to keep going around and back and forth to get different products and cleaning tools you might need.It is best if you start in one section of your room and reach as high as you can and clean that section from the top to the bottom, reach as far left and right as you can and clean from the left to the right, back to front ( if there is a surface) and lift and wipe each item on that surface.If you are cleaning with pants or shorts that have pockets, you can easily have everything you need to do the cleaning and just move around the room in the system described above.
What I would recommend is that you should have whatever it is you use to dust, whether it be a feather duster or microfiber dusting cloth in one of your back pockets.You should then have a cleaning towel with a multipurpose cleaner sprayed on a large section of that cleaning towel in one of your front pockets.Finally you should have another cleaning towel with glass cleaner sprayed on that towel and it should be placed in the remaining front pocket.Make sure to keep the area of the towels you spray with solution hanging out side of your pockets, as no one wants wet pockets!
As you get set to start the cleaning you'll want to make sure to clean from the top of the room, dusting with your microfiber cloth all horizontal surfaces or surfaces that will have dust on them.You then want to continue your cleaning as far left and right as you can reach and working your way all the way to the floor.You will find things along the way that need to be cleaned such as picture frames, which can be dusted and then you have your towel with glass cleaner on it that you can clean the glass of the picture frame.You will also find surfaces such as counters that can be cleaned using your multipurpose cleaner which you also have right there with you
Once you have cleaned all of the corners, edges, surfaces, picture frames, knicknacks, baseboards and any other items that are within that section, you move to the next section and repeat this process.That way you never have to go back to clean that section again. If you clean how most people do, you'll dust once, then go back and clean the pictures.Then go back and clean the surfaces and so on and so forth until you've cleaned the same area 12 times!
Once you complete each section of a room in the routine, now all you have left to do is clean the floors!By staying in this routine you allow yourself the opportunity to gain back some of the time your losing by making 8-10 trips around the same room.Now while this particular routine does not quite work the same in the bathrooms, there is a similar routine I'll share with you to in a future blog to show you how to save time in the bathrooms as well.
Shipping
1 EMS
2 EXPRESS: around 5-7 working days to arrive
3 INTERNATIONAL AIR MAIL: around 2-4 weeks to arrive
4.By Sea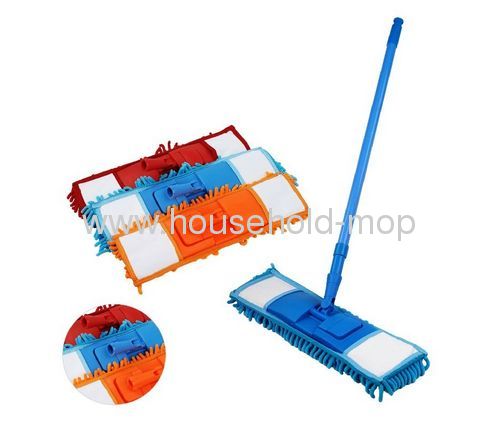 Payment
1 PayPal
2 Credit Card
3 Wire Transfer
4 West Union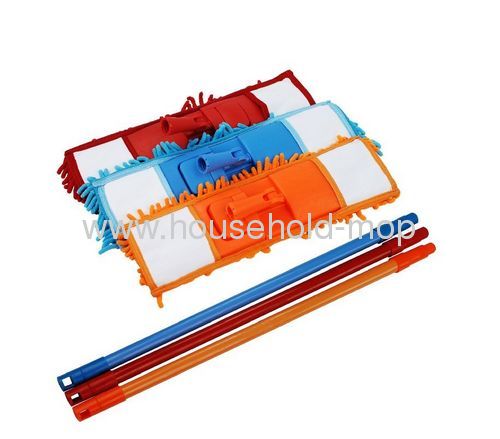 Our service\Buyer Guidelines
Our strongest point is that we consult. So anything you want to know about filters, please ask us!
Details show
1.Mop cloth:chenille
2.size;42*15cm
3.Weight.90g ·
4.Placstic frame: size 39.5*9cm ·
5.Pole: steel
6.Diameter φ19-φ22mm
7.Lenghth telescopic extention from 67cm to 120 cm
8.Color:red,blue,orange ,purple,white,green
9.Dehydration rate:90%-100%
10.Hygroscopy:less then 10's
11.Pole color:Grey or white or same with the cloth color
12.Corrosion resistance:Level 10
Mop refill:Chenille
1.Easy to cleaning dust or dirt on flat surfaces.
2.Sharp edge is to remove heavy dirt.
3.Higher water absorption and quick dry.
4.Easy to wash after using and it is durable.
5.Anti-bacteria treatment available.
6.Economic and save cleaning time by 30%.
7.Anti-bacterial is available.
8.Excellent for cleaning hardwood floors, wood laminate, Pergo Wood, Any tile, linoleum, marble, formica, stone, painted surfaces and so much more