Angular contact ball bearings
can stand a combined radial and axial load simultaneously. Its axial load carrying capacity increases with respect to the bearing's contact angle. The contact angle (∝) is defined as the angle between the line contacting the raceway and ball. The axial load carrying capacity of angular contact ball bearings increases with increasing contact angle.
High rotating speed
Combined radial and axial loads
High stiffness and running accuracy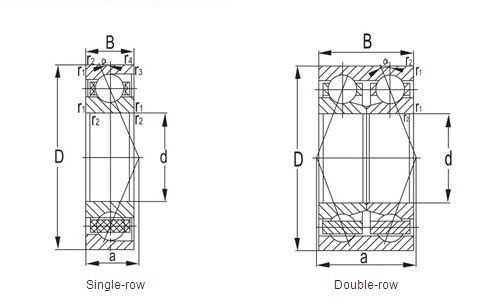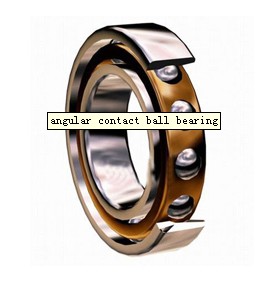 Angular contact ball bearings

Dalian Hoyi Bearings Co.,Ltd.is a Chinese angular contact ball bearing manufacturer who is specialized in designing and producing it in large diameter. Our sales office is in Dalian and factories in Wafangdian. Meanwhile we are able to make all kinds of rolling bearings for various applications. We inspect angular contact ball bearings quality to assure they perform exactly as designed. This is the reason for our continuing growth and success. We always offer double row angular contact ball bearing, angular contact thrust ball bearing, single row angular contact ball bearing, large diameter angular contact ball bearing, single-direction angular contact ball bearing, double-direction angular contact ball bearing, rolling mill ball bearing at short lead time, high quality and reasonable price level to our customers.