Packaging & Delivery
Packaging Detail: 8pcs/carton, foam paper covers polyba
Olympia series,we also call it the "time-space"series,meaning elements of "time-space"-Chinese homonym-"appropriate control".Rotating the handle through the temperature display plate provide a more comfortable handling.
hen using it,users can control water resources to promote a saving green living idea!
DESIGN SHAPE:
Shape-Spirit-Implication
Through the temperature display plate manipulate its on and off fashionably.
Moderately control the time when using water.
Give you a new experience from the visual manipulation.
Enjoy the manipulation
Reasonably control the speed,temperature.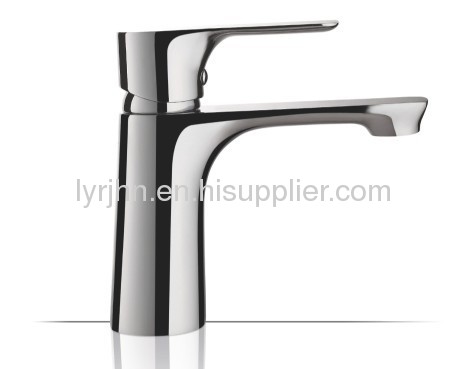 Concise but not simple,and creating a crisp visual impression.Reflecting the concise,bright\clean and refreshing frendy style keynotes.
Concise and highly capable design style,chiseled and smooth,Dover series seamlessly combines seemingly contradictory elements.Reflect the minimalist core values.It provides a stylish and unique design style for more appreciators.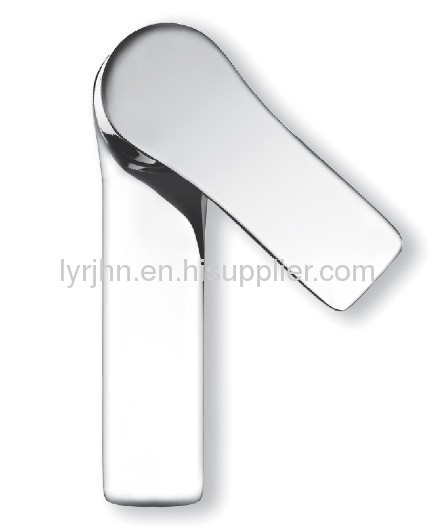 Combination of square and round style.The square element takes the man-machine safety chamfer into account;Using built-in bubbler;square faucets are flat,but without losing proportion;The circular body style complies standard coverage plate holes(diameter 50);all the cambered surfaces are through beautiful proportion design and consistent process requirements.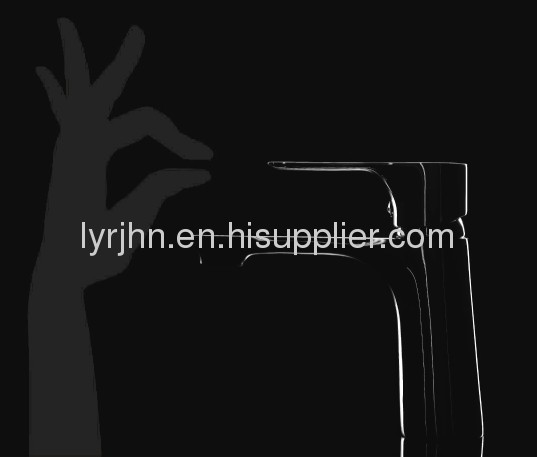 CARTRIDGE
Haiba faucet is equipped with Spanish cartridge.It can be operated easily and flexibly with fluent and soft outlet water even after 1 million times(3000,000 times as the National Standard) of on-off fatigue test.The filter screen inside the cartridge can effectively filter the impurities and reduce the noise arising from water impulsion.
AERATOR
Haiba faucet is equipped with environment friendly bubbler to make the outlet water fluent and soft and to prevent the splash of water.It is collapsible for the convenience of filter cleaning of the household.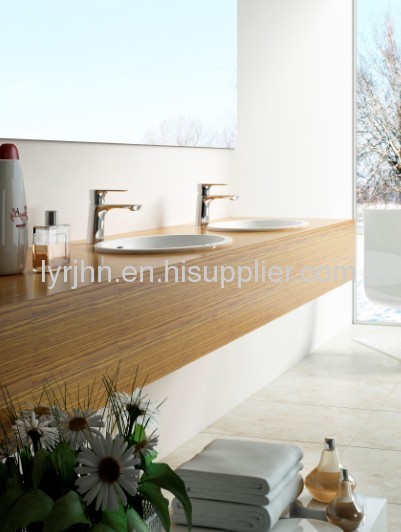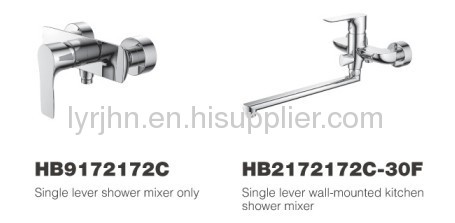 And Our Advantages
We are manufacturer and specialize in developing and manufacturing top grade Faucets.
We are one of largest companies professionally engage in designing and producing Faucetsin China. We have six large scale exhibitions and thousands of products to let you choose.
Our Advantages:
1. 6 years' producing experience makes us as professional manufacturer only for Faucets , removes your worry on the production.
2. 3 years' exporting experience makes us very familiar with export process, and with our long time cooperation forwarder, removes your worry on the process of import.
3. We always use good material because we realize the quality is the first important thing to one factory.
4. With competitive price because we know how to save the cost for you, we know where to find good quality material with lower price.
5. We could customize according to your needs.
6. Excellent quality, competitive price, prompt delivery, great service and solid reputation.
7. Best and timely service for each customer' order.