garden Travel kit portable data cable charger line earphones digital storage sorting bag
garden tool set(kit),hand tool,shovel,spade, transplanter,garden tool,trowel,hoe,fork,rake, material: steel with powder plated garden tool set ,hand tool, shovel,spade,transplanter, garden tool, trowel,hoe,fork,rake, cultivator
kid garden tools set contains: garden trowel, garden cultivator, garden rake
Material: A3 steel and wood handle,tool bag pack
Good for outside Garden
Competitive Price
best quality
fastest delivery time
Good service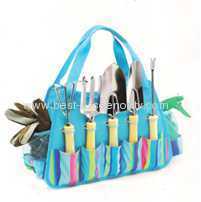 garden Travel kit portable data cable charger line earphones digital storage sorting bag
Our Eco Friendly garden tote is made entirely PVC free, environmentally friendly. Casual Style defines this durable multi-pocket gardening tote. Set includes three top quality, heavy gauge stainless tools with comfort grip handles. Roomy interior is great for transporting supplies & side pockets have room for a beverage and snack. Designed and Assembled in the USA. Lifetime Warranty.
garden Travel kit portable data cable charger line earphones digital storage sorting bag
1,Material: Eco-friendly, rustless, washable, recycled and easy to clean.
2,Logo&Size: customized
3,It is widely used for your garden work and suitable for family, travelling, camping, hiking, school, picnic and other outdoor activity.
4,With the multifunction use range and many pouch holding the complete garden tools: rowel, spade, rake, fork, spoon, sprayer, spragger, shovel and so on.
5,It is well designed and easy to handle and store. it is popular in wester country and our own country now.
6,Some styles with the iron shelf and can be folded, you can put it on earth and sit on them doing your garden work, it is convenient and useful.
7,All kinds of styles are fit for your need and waiting for your choice, and keep your tools well.
8,Applicablefields:home/outdoors/picnic/camping/sport/hiking/gift...
9,Any color and any design are available, according to customers' requests
garden Travel kit portable data cable charger line earphones digital storage sorting bag
(1). Handle shovels: 1
(2). The handle is 7:1
(3). Handle rake: 1
(4). Handle single sports: 1
(5). Handle three tooth sports: 1
(6). Green watering can: 1
(7). Gloves (two) : 1 set