Composite Pipe PPR Fiberglass Pipe


3 layers ppr pipe,ppr pipe PPR Fibre Composite Pipes(polypropylene random pipe,plastic composite pipe)
PPR fibre composite pipe

TOP QUALITY
1. OEM and ODM is acceptable.
2. Accords with DIN8077 & DIN 8078 (German) standard.
3. Extremely long usage life of at least 50 years.
4. Production and delivery are stable and reliable.
5. Over 15 years of PPR products making experience, we are skilled in this area.
6. Healthy and non-toxic, resistance to high temperatures(95°), good impact strength(over 5Mpa).
7. Smooth inner walls reduce pressure loss and increase flow speed.

COMPETITIVE PRICE
1. We have our own factory, no middlemen involved, so you can get tremendous benefit space directly.
2. Cheap labour force in China make labour cost relatively lower.
3. Light weight, convenient to transport and handle, well for labor-saving.

Applications:
Potable water pipe networks, such as:
1) Cold and hot water supply systems for civil and industrial constructions, e.g. in residential buildings, hospitals, hotels, school and office buildings, ship building sports facilities etc;
2) Drinking water system and food industry pipe works;
3) Central air conditoning system and heating system for residential houses;
4) Irrigating system in gardens and green houses;
5) Public and sport facilities such as swimming pool and stadiums.
6) For rainwater utilization systems
The advantages are from Shanghai Ruihe Group:
1. worldwide sales office and distributors and 50 years free service after sales.
2. china famous brand and shanghai top brand of PP-R pipe and PVC pipes
3. worldwide advanced German producing line and authoritive certificate ISO9001:200.
4. good quality, good life as our core value and chase target

FAQ:
1. How to order?
Answer: do not hesitate to contact by online or Email as soon as possible once you are interested in our products. The specific quotation will be offered basing the request dimension and quantity.
2. Can you offer sample pipes?
Yes, we can. But as usual, the buyer have to pay the shipment fee.
3. Whether we can visit your manufactory? The answer is absolutely yes.
4. What about the quality?
As a top ten brand of China, all products are manufactured according to ISO and National highest standard, also we can offer CE, ASTM certificate if necessary. The guarantee and insurance is 50 years upon rational usage.
5. What payment is available? Answer: Most payment method is available such as L/C, T/T and so on. At usual, 30% t/t deposited before producing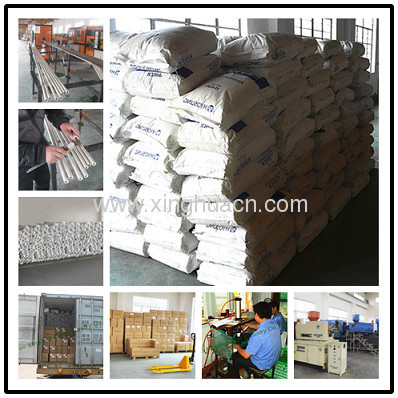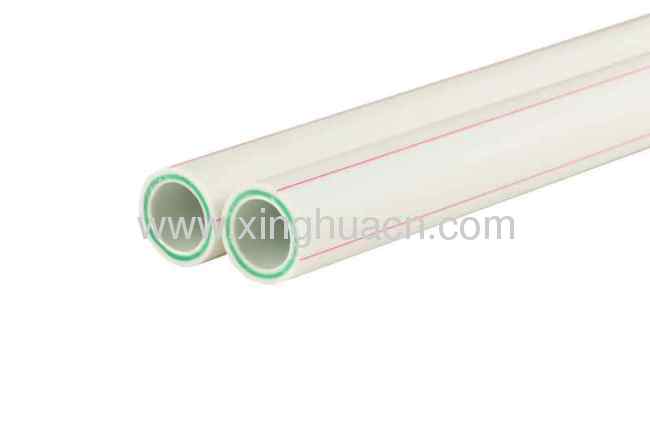 SPECIFICATION
20
2.3,2.8,3.4
25
2.8,3.5,4.2
32
3.6,4.4,5.4
40
4.5,5.5,6.7
50
5.6,6.9,8.3
63
7.1,8.6,10.5
FAQ:
Q:What products you are specialize in producing?
A: We are a manufacturer specializing in producing PP-R, HDPE pipes and fittings and valves since 1998..
Q: what is the standard you are performed?
A: we are a leading supplier for water and heating system certified by EN ISO 9001:2008, and our products performed German standard DIN8077/8078.
Q: Can you produce any colors? How is the ODM and OEM?.
A: We can produce any colors that you need, ODM and OEM both are available for us.
Q: The price of your products is higher than others.
A: We can't promise you the best price, but we can promise you the best quality. We import row material from famous companies such as LG Chemical, Iydellbasell, Chervrom, Sinopec.
Q: What is the mainly products for pipe fittings?
A: It is contains PPR pipe, fiberglass pipes, ppr-al-ppr plastic pipes ,PPR coupling, elbows, tee, reduced tee, valve , ball valve, radiator valve ,filter valve, cross, plug, socket, flange ,pipe clamp, adapter union, bypass bend, cap. tools, accessories and the others.
Q: Where is your factory located in?
A: Our factory located in Yuyao City, which is only 1 hours away from Ningbo seaport and 2 hours Shanghai seaport.
Q: Can you provide us some samples for testing?
A: Of course, we are glad to offer free samples just only need you bear the freight .
Q: How is our customer service?
A: all our sales representatives can speak fluent English. all your concerns will be received our careful attention and prompt reply.