Graceful and plain acrylic makeup box with diamond-shaped handles

Description:
Make up box
was made by imported organic glass material.With delicate design, excellent craftsmanship,the box highlight your cosmetic or jewelry in retail stores and other public environments.The lid and makeup box can be separated, and the lid is inlaid with a round crystalIt .Makeup box can also be used as promotion gifts, as gifts, and so on.For any detail ,please contact me.
Features:

*The makeup box is square,looks very comfortable.
*Each face is polished by diamond polishing machine.
Application:

For excutive gifts or promotional purpose.
Packing:

The packing can protect the goods from damage during transportation .Polyfoam will be used if necessary.
More about makeup box picture as below: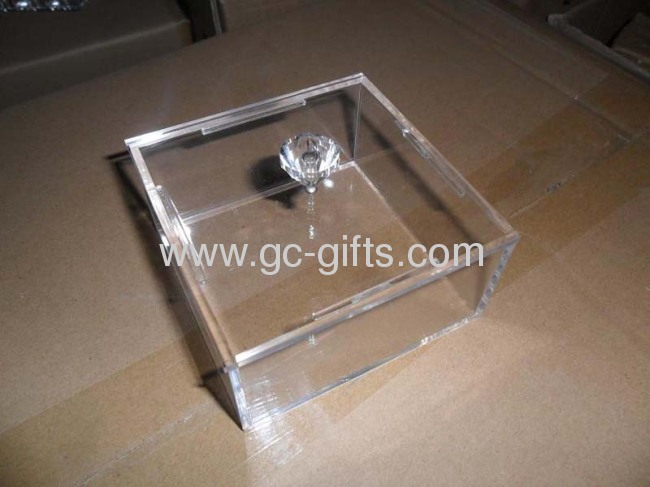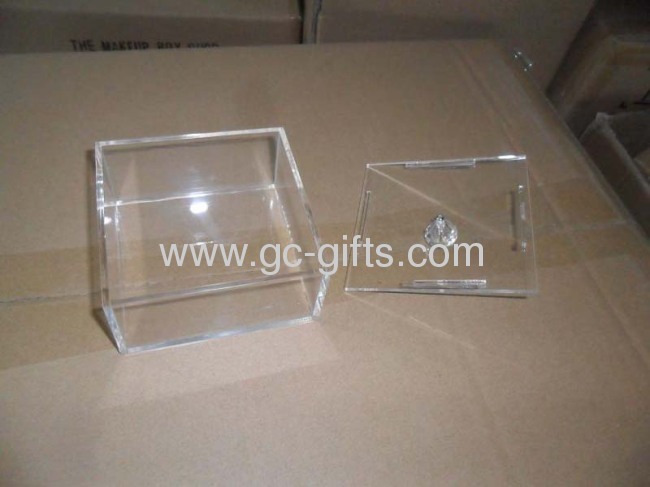 Graceful and plain acrylic makeup box with diamond-shaped handles

We promise:
* OEM design within 2 working days free of charge;
* Response in 1 working days;
* Production update provided regularly during production period