Coiled Titanium Discrete Anode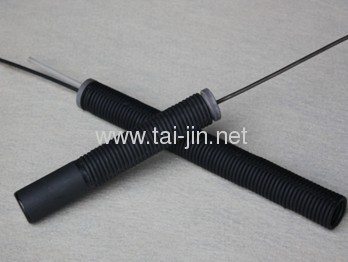 The coiled discrete anode is coiled by Titanium wire,and seal theboth end with PVC cap,then fix a vent-pipe into it.

1. Substrate& Coating


Titanium ASTM B265 Grade1

1)Composition



| | |
| --- | --- |
| C | max 0.08% |
| N | max 0.03% |
| H | max 0.015% |
| Fe | max 0.20% |
| O | max 0.18% |
| Residual | max each 0.1% |
| Residual | max total 0.4% |
| Ti | balance |

2)Coating:MixedMetalOxide-IrO2+Ta2O5

2. Parameter


| | | | |
| --- | --- | --- | --- |
| Dia.25mm * L | Diamond dimension(mm) | Current Rating | Expected Life(Y) |
| 100mm | 2.5 * 4.6 * 0.6 | 4.2mA | 50 |
| 150mm | 2.5 * 4.6 * 0.6 | 6.2 mA | 50 |
| 200mm | 2.5 * 4.6 * 0.6 | 8.4mA | 50 |
| 250mm | 2.5 * 4.6 * 0.6 | 10.5 mA | 50 |
| 300mm | 2.5 * 4.6 * 0.6 | 12.6mA | 50 |
| 350mm | 2.5 * 4.6 * 0.6 | 14.7mA | 50 |
| 400mm | 2.5* 4.6 * 0.6 | 16.8mA | 50 |
| | | | |
| --- | --- | --- | --- |
| Specification | Wire Dia(mm) | Current rating | Expected life (Y) |
| φ25*100mm | φ2 | 2.7mA | 50 |
| φ25*200mm | φ2 | 5.4mA | 50 |
| φ25*300mm | φ2 | 8.1mA | 50 |
| φ25*100mm | φ3 | 2.7mA | 50 |
| φ25*200mm | φ3 | 5.3mA | 50 |
| φ25*300mm | φ3 | 8.0mA | 50 |


The dimension and parameter can be changed according to customer'srequest.

3. Features


1) Low cost installation.
2) Can be operated at higher current densities without generating chlorine gas or acid at the anode-concrete interface.
3) Can be rejuvenated the anode when the anode resistance reaches the voltage limit of the transformer rectifier.
4) Can be used for both existing and new concrete structures.
5) Smaller anode in a concrete component develops greater current distribution to reinforcing steel.
6) Can be applied in dry concrete components.

4. Quality Assurance



5. Main Export Markets:
Asia

Australasia

Central/South America

Eastern Europe

Mid East/Africa

North America

Western Europe
6. Products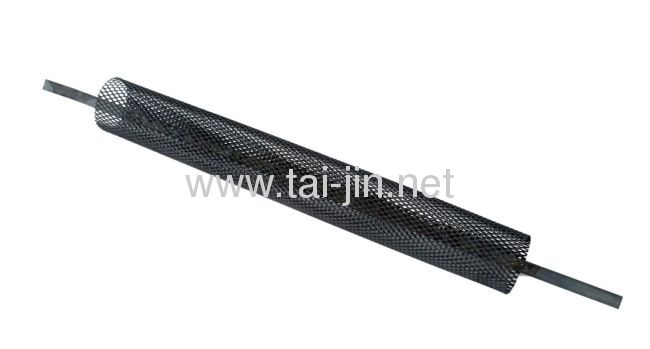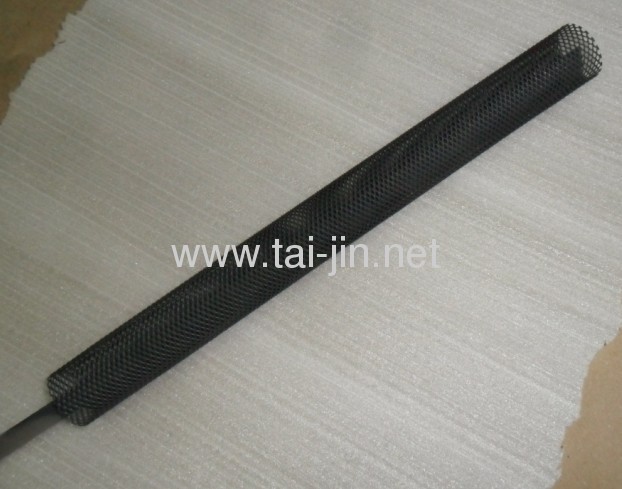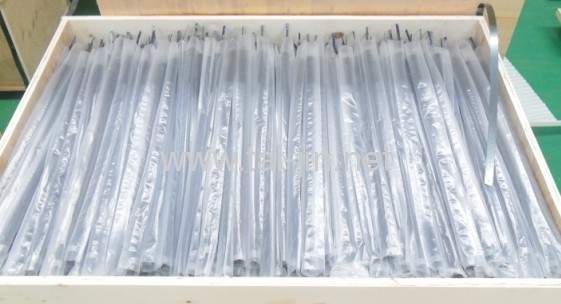 7. Applied Engineering