PPR 90 Degree Male Elbow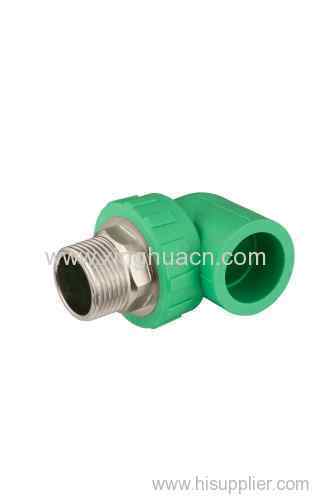 | | |
| --- | --- |
| CODE | SPECIFICATION |
| XH | L20-L32 |
Specifications
HOT SELLING PPR fittings PPR right angle Male Elbow
BRAND:XH
OEM IS WELCOME
EN ISO 9001:2008
HOT SELLING PPR fittings/PPR 90 degree Male Elbow
*Material:PPR
Pressure: 1.25Mpa (water) 0.8Mpa (gas)
Colors: white, gray, green, orange ,etc .
Applications:
1) Cold and hot water supply systems for civil and industrial constructions, e.g.
in residential buildings, hospitals, hotels, school and office buildings, ship
building
2) Drinking water systems and food industry pipe works
3) Central air conditioning system
4) Irrigating system for gardens and green houses
5) Public and sport facilities such as swimming pools and stadiums
6) For rainwater utilization systems
Advantages:
1) Long durability due to high resistance to aggressive elements, which gives the system extremely long service life of 50 years and more.
2) Incomparable smooth and porosity-free internal surface of both pipes and fittings, which results in a very low pressure loss and absence of incrustation.
3) Nontoxic and physiologically harmless material.
4) Resistance to wide range of chemicals and corrosion is avoided in service lines.
5) Heat preservation and energy-saving abilities.
6) High acoustic insulation against fluid noise.
7) Light weight compared to the metallic pipie systems.
8) Convenient and reliable installation methods.
9) No furring while cutting.
10) Cost effective pipeline network.
11) Safe environment with recyclable ability.
Suggestions for the Crrect Teatment of PP-R System:
1) Handle pipes with care, and avoid hard impacts at the end of the pipes.
2) Use suitable sharp cutting tools to cut the pipe with no burrs.
3) Do not twist the pipe or the fitting after joining together. Alignment up to 5 degrees relative to the axis of the pipe can be done immediately after joining.
4) Protect the pipes from sunlight and rain during storage and on site.
5) Don't use flame to bend pipes; heating with hot air up to 140 °C can be used when needed.
6) Use Teflon sealing tapes where necessary.
7) Avoid heavy and sharp loads on the pipes.
8) Follow the instructions for joining process.
9) Follow the right techniques for expansion compensation.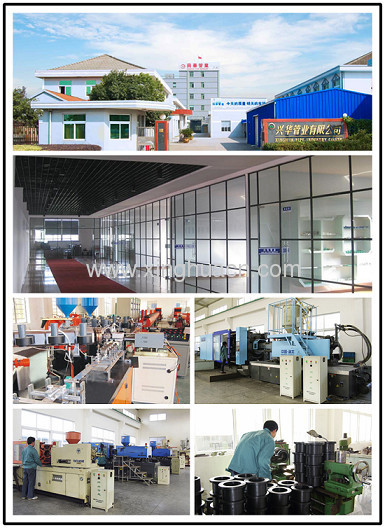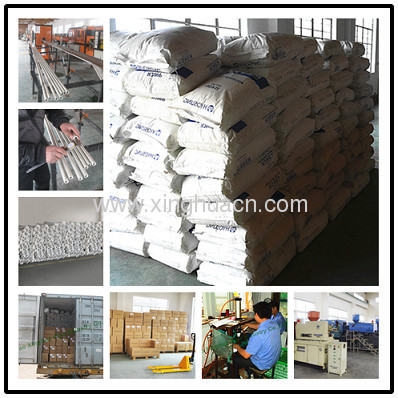 FAQ
Q:What products you are specialize in producing?
A: We are a manufacturer specializing in producing PP-R, HDPE pipes and fittings and valves since 1998..
Q: what is the standard you are performed?
A: we are a leading supplier for water and heating system certified by EN ISO 9001:2008, and our products performed German standard DIN8077/8078.
Q: Can you produce any colors? How is the ODM and OEM?.
A: We can produce any colors that you need, ODM and OEM both are available for us.
Q: The price of your products is higher than others.
A: We can't promise you the best price, but we can promise you the best quality. We import row material from famous companies such as LG Chemical, Iydellbasell, Chervrom, Sinopec.
Q: What is the mainly products for pipe fittings?
A: It is contains PPR pipe, fiberglass pipes, ppr-al-ppr plastic pipes ,PPR coupling, elbows, tee, reduced tee, valve , ball valve, radiator valve ,filter valve, cross, plug, socket, flange ,pipe clamp, adapter union, bypass bend, cap. tools, accessories and the others.
Q: Where is your factory located in?
A: Our factory located in Yuyao City, which is only 1 hours away from Ningbo seaport and 2 hours Shanghai seaport.
Q: Can you provide us some samples for testing?
A: Of course, we are glad to offer free samples just only need you bear the freight .
Q: How is our customer service?
A: all our sales representatives can speak fluent English. all your concerns will be received our careful attention and prompt reply.