Applications of
T Type Heavy Duty Hose Clamp
Diverse hose clamp applications for the aircraft, automotive, truck and heavy-duty vehicle, industrial, hardware, plumbing and marine industries
Superiority of
T Type Heavy Duty Hose Clamp
Large adjustment range, fastening force uniform, high torsional and compressive strength for pipe connection clamping space stenosis, affordable and corrosion resistance. And to protect the rubber tube junction surface from damage, twist smoothly, reusable, is ideal for all kinds of soft and hard pipe connection fasteners
T Type Heavy Duty Hose Clamp
Sizing /Clamping Range Chart
| | | | | |
| --- | --- | --- | --- | --- |
| SAE sizes | Min.Dia(in.) | Max.Dia.(in.) | Min.Dia.(mm) | Max.Dia.(mm) |
| 28 | 1-3/4 | 2 | 44.5 | 50.8 |
| 30 | 1-13/16 | 2-1/16 | 46.0 | 52.4 |
| 32 | 1-7/8 | 2-3/16 | 47.6 | 55.6 |
| 34 | 1-15/16 | 2-1/4 | 49.2 | 57.2 |
| 36 | 2 | 2-5/16 | 50.8 | 58.7 |
| 38 | 2-1/16 | 2-3/8 | 52.4 | 60.3 |
| 40 | 2-1/8 | 2-7/16 | 54.0 | 61.9 |
| 42 | 2-3/16 | 2-1/2 | 55.6 | 63.5 |
| 44 | 2-1/4 | 2-9/16 | 57.2 | 65.1 |
| 46 | 2-5/16 | 2-5/8 | 58.7 | 66.7 |
| 48 | 2-3/8 | 2-11/16 | 60.3 | 68.3 |
| 50 | 2-7/16 | 2-3/4 | 61.9 | 69.9 |
| 52 | 2-1/2 | 2-13/16 | 63.5 | 71.4 |
| 54 | 2-9/16 | 2-7/8 | 65.1 | 73.0 |
| 56 | 2-5/8 | 2-15/16 | 66.7 | 74.6 |
| 58 | 2-11/16 | 3 | 68.3 | 76.2 |
| 60 | 2-3/4 | 3-1/16 | 69.9 | 77.8 |
| 62 | 2-13/16 | 3-1/8 | 71.4 | 79.4 |
| 64 | 2-7/8 | 3-3/16 | 73.0 | 81.0 |
| 66 | 2-15/16 | 3-1/4 | 74.6 | 82.6 |
| 68 | 3 | 3-5/16 | 76.2 | 84.1 |
| 70 | 3-1/16 | 3-3/8 | 77.8 | 85.7 |
| 72 | 3-1/8 | 3-7/19 | 79.4 | 87.3 |
| 74 | 3-3/16 | 3-1/2 | 81.0 | 88.9 |
| 76 | 3-1/4 | 3-9/16 | 82.6 | 90.5 |
| 78 | 3-5/16 | 3-5/8 | 84.1 | 92.1 |
| 80 | 3-3/8 | 3-11/16 | 85.7 | 93.7 |
| 82 | 3-7/16 | 3-3/4 | 87.3 | 95.3 |
| 84 | 3-1/2 | 3-13/16 | 88.9 | 96.8 |
| 86 | 3-9/16 | 3-7/8 | 90.5 | 98.4 |
| 88 | 3-5/8 | 3-15/16 | 92.1 | 100.0 |
| 90 | 3-11/16 | 4 | 93.7 | 101.6 |
| 92 | 3-3/4 | 4-1/16 | 95.3 | 103.2 |
| 94 | 3-13/16 | 4-1/8 | 96.8 | 104.8 |
| 96 | 3-7/8 | 4-3/16 | 98.4 | 106.4 |
| 98 | 3-15/16 | 4-1/4 | 100.0 | 108.0 |
| 100 | 4 | 4-5/16 | 101.6 | 109.5 |
| 102 | 4-1/16 | 4-3/8 | 103.2 | 111.1 |
| 104 | 4-1/8 | 4-7/16 | 104.8 | 112.7 |
| 106 | 4-3/16 | 4-1/2 | 106.4 | 114.3 |
| 108 | 4-1/4 | 4-9/16 | 108.0 | 115.9 |
| 110 | 4-5/16 | 4-5/8 | 109.5 | 117.5 |
| 112 | 4-3/8 | 4-11/16 | 111.1 | 119.1 |
| 114 | 4-7/16 | 4-3/4 | 112.7 | 120.7 |
| 116 | 4-1/2 | 4-13/16 | 114.3 | 122.2 |
| 118 | 4-9/16 | 4-7/8 | 115.9 | 123.8 |
| 120 | 4-5/8 | 4-15/16 | 117.5 | 125.4 |
More advantages ofour products
1.Competitive Price:
(1) All the products aredirectly made by ourselves. It can save products' cost well
(2). We have a professional team making material marketresearch to purchase the best raw material at the best price.
2.High quality
(1)We use the imported equipment and the best material,professional technology and strict management to produce the fashionproducts.
(2) We have our own quality control system andprofessional quality inspectors.
(3) By the high quality, our products sell well inNorth America, Asia, European and other area.
3.Various Styles
(1) All the products are popular and modern style.
(2) Your own style requirements are also available
4.Large Supply Capacity
We specialize in hose clamps for 9 years. There is aprofessional team and advanced production lines. All these make our supplycapacity can easily reach the customer's requirements
5. We also do OEM for you according to your variousrequirements.
Our technical parameters
Industry Focus

Appliance/Automotive/ Agricultural

Electronics/Industrial/ Marine

Mining/Hydraulics/ Valves

Oiland Gas/ Electrical/ Construction

Shafts; Valve Components;

Intended Application

AutomaticDoor Components

Cable/Electronic Connector

FireSuppression System Components

Fittings/Fasteners; Gears/ Hardware;

Roller Bearings

Industry Standards

ISO 9001:2008

Additional Capabilities

CADDesign Services; CAM Programming Services

CoordinateMeasuring Machines (CMM)

Reverse Engineering

Equipment List

Fromsimple 2-axis turning to 7-axis,

turn-mill-drillCNC Swiss-type machines,

moldingmachines/ stamping machines

Automaticlathe machines/ spring machines

Testing equipment

Projector.Caliper,micrometer, plug gauge, ring gauge, thread gauge

Processes(SpecialCapabilities)

Broaching/ Hobbing / Slotting/tapping

Tolerance

±0.0002 in; ±0.0051 mm
The
T Type Heavy Duty Hose Clamp
related images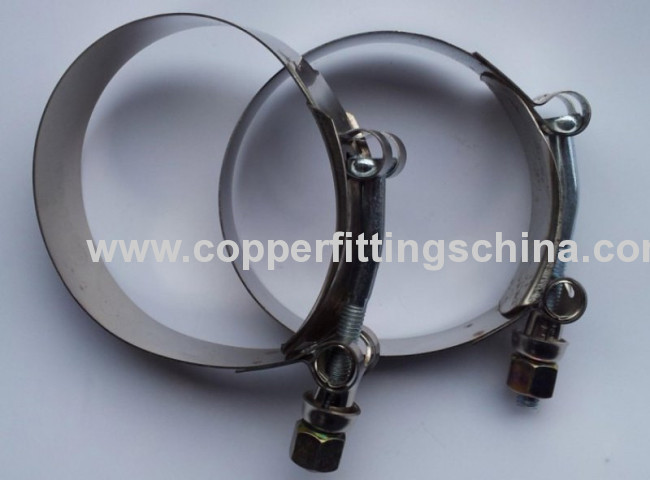 Our packaging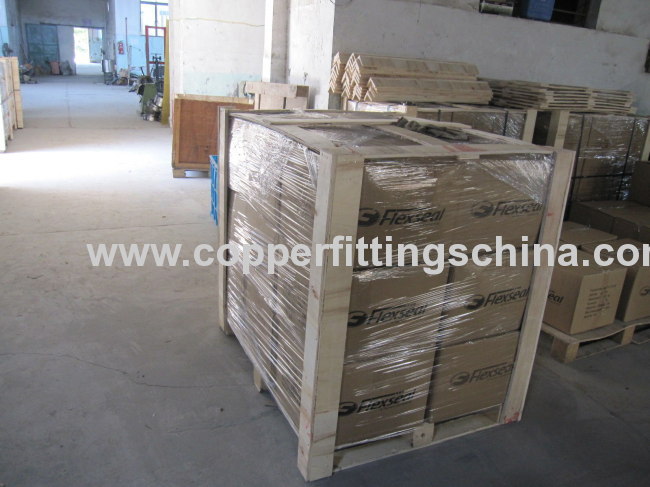 About our factory