Lost wax investment casting steel components of forklift

Casting Process: Water glass process of lost wax investment casting
Standard: ASTM, AISI, DIN, BS and JIS
Max Casting Size: 1 meter
Casting Weight: 0.2~90Kg
Dimension Tolerance: CT7
Surface Roughness: Ra6.4~12.5
Productivity: 7000 tons per year
A world class manufacturer & supplier of lost wax investment castings in carbon steel and alloy steel, is one of the large-scale professional investment casting production bases in China, consisting of both casting foundry & machining factory. Annually more than 7000 tons Precision casting parts are exported to markets in Europe,America and Japan. OEM casting service available according to customers requirements.
Procedures:
(1)Process Design:
Design the tooling according to customs' drawing or sample, set up the pouring system with CAE casting simulation software.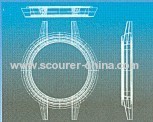 (2)Mould Fabrication:Transfer the drawing or sample into 3D drawing which is applied to aluminum or steel mould fabrication.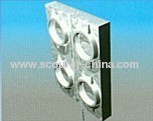 (3)Wax Injection:Mix liquid wax slurry and solid wax together, inject wax into metal mould, fetch it out after cooling.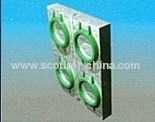 (4)Wax Mold Assembly:Heat the stainless steel welding knife, weld the wax molds together on the gate stick according to technically designed.
(5)Dipping:The wax molds are dipped into waterglass solution, with surface coated by the solution.
(6)Stuccoing:Stucco the dipped wax molds with quartz sand, then dip into induration solution containing ammonium chloride & magnesium chloride and hang to dry. The whole process repeats 6 times.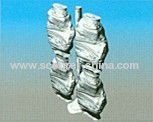 (7)Wax Removal:Put the thick coated wax molds into wax removal gutter, keep heating. After lost all the wax only sand shell was left.
(8)Sand Shell Preheat:Heat the sand shell in order to strengthen the shell.
(9)Casting:Put the raw material into the induction furnace and melt, add with chemical composition per material spec. After the temperature of molten steel rises to about 1600 degrees, take a pre-pouring chemical analysis, if approved then pour liquid steel into the sand shell by ladle, make sure the shell is filled with liquid steel and then cool off, meanwhile take the testing bar for after-pouring analysis.
(10)Sand Shell Removal:Make the casting free from sand by shaking.
(11)Cutting:Oxyacetylene cut off the castings from gate stick.
(12)Grinding:Grind the ingate and defected surface with grinding wheel.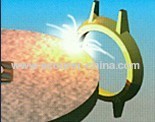 (13)Heat treatment:Heat treat the casting by nomalizing, annealing, quench+tempering, induction quenching, case hardening and Nitriding per material spec.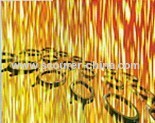 (14)Machining:Machine the castings by CNC according to drawing spec.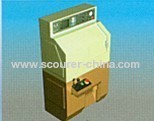 (15)Final inspection:Test the parts' mechanical properties by tension tester, impact tester, hardness tester, take NDT with X-ray, UT and M.P.T, final dimension inspection are down by CMM, Measures & Gauges, etc.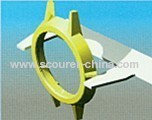 (16)Pack & Transport:After rust prevention, pack the parts into plywood or iron case for transportation.
For Investment Casting Process Concept
: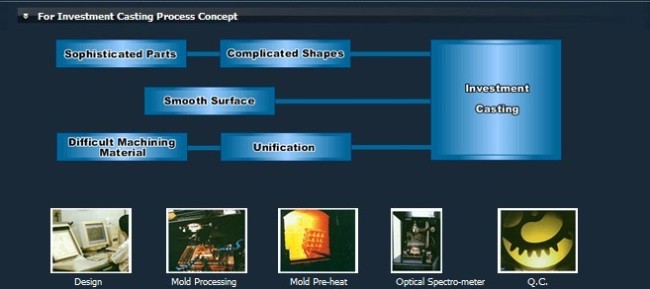 Characteristics of casting:

The main advantages of precision casting are:
Choice of material.
Freedom in design.
Close tolerances
Fine surface finish.
Reduce costs
Investment casting also can be called "precise casting" or " lost wax casting" or "dewaxing casting". the casting materials can widely used, and no limitation for product shape as well as complex structure. The most important characteristic is the close tolerances control, reduced machining allowances, and fine surface finish. Its application scope can be wider after using the new equipment and advanced technology. In heat processing industry, investment casting can be used for those products which difficult to choice the materials, or materials not easy to form a shape, as well as some forging pieces with higher cost; while in the casting industry, the investment casting can be used instead of other casting methods, so as to reduce machining allowances and the cost, improve the dimensional precision and surface finish as well as the mechanical properties, so as to meet the requirements of a higher level product.
Further information, please don't hesitate to contact with us, we will give you the most satisfied reply.
We undertake the processing cooperation for drawings and samples at home, even all over the world, if you need to inquire about price, please submit the related information, we will offer you a most favorable price as soon as possible.
Mature technological process, rich experience, professional large scale production, effective cost management made us possess the strong comprehensive competitive capability better than other manufactory in this vocation, all these not only show in our high quality, the most attractive price also is our treasure book.
If you come from America or Europe, please trust us, because of the lowest productive cost in China, so, purchasing casting in China is your best choice. Don't hesitate, our offer will make you a big surprise.

Quality System:


1. ISO 9001:2008



2. TS 16949:2009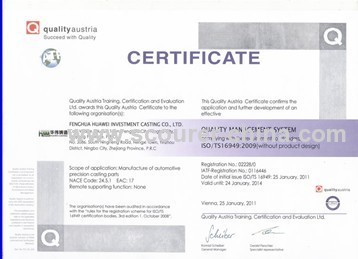 3. ISO 14001:2004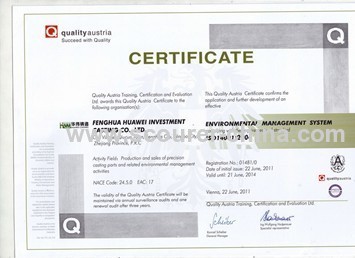 Mission statement
Measuring our performance in areas which contribute to our customer's competitiveness.
Creating systems which allow us to repeat sucess with minial variance.
Discovering ways to work more efficiently, in order to increase value to customers with the least cost.
Treating every customers and employees with respect and diginity, recognising that people are the key to our success.

Quality Service = Quality Products
At casting products, customers receive our complete attention. All of our efforts are directed to make sure that customers needs are completely satisified. If the way we work is not quite fit the way you work, we'll adjust accordingly. If customers have unexpected problem or special request, we will take extra effort to handle it quickly and efficiently.
At longxing, quality control is an active, not reactive, function of manufacturing. Quality assurance starts the minute raw materials come in the door and continues through every stage of the casting process. We achieve part-to-part consistency, so the last casting is the same high quality as the first.
All our manufactures have quality control systems consistent with ISO 9001:2008 and TS16949:2009 quality control systems.Continuing statistical process control and process capability improvement is applied for all products manufacturing process. Our commitment and continuous effort in improving product quality has established our image as a high quality manufacture and supplier.
We aim to be world class, committed to customer satisfaction & to encourage the spirit of leadership amongst our dedicated team by creating a healthy environment for continuous growth, profit and prosperity.

We provide various test facilities as mentioned under:
Chemical analysis
Tensile Strength
Yield Strength
Elongation rate
Shrinkage rate
Impact Test
Hardness Test
Metallography
Non-Destructive tests
Dye-Penetrant
Ultrasonic
Magnetic particle
Radiography
surface roughness tester
CMM
Testing Equipment:


1. Direct-Reading Spectrometer(F20) Test the chemical composition of material.
2. Tension Tester(WEW-600) Test mechanical properties of material including: tensile strength, yield strength, elongation rate, shrinkage rate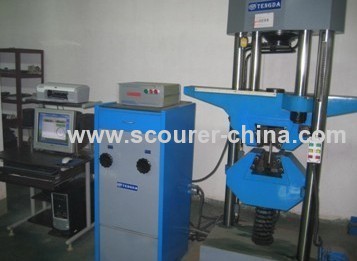 3. Impact Test Machine(JB-300)
Test the impact physical property of material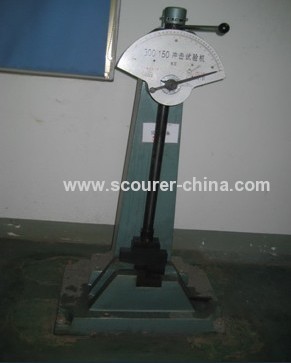 4. Low temperature Chamber For Impact Specimen (CDW-60)
Used to low down the temperature of specimen for impact test.
5. Tensile sample scale distance instrument
Test the elongation rate of the material.
6. Hardness Test machine(HB-3000)
Test the Brinell hardness of material.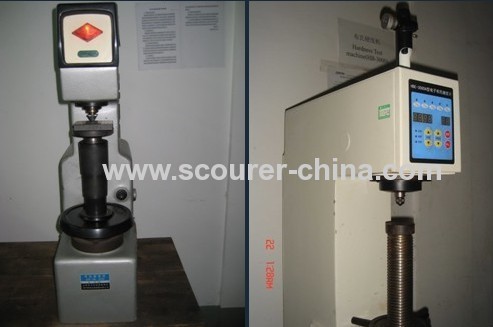 7. Portable Harder Tester
Test the Brinell hardness of material.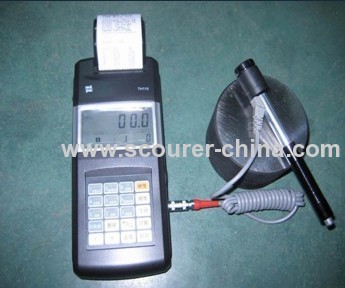 8. Metallographic Microscope(4XB,4XC)
Analyse Metallographic structure of material.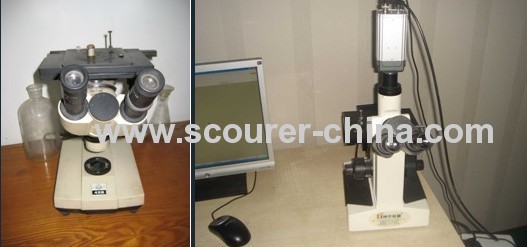 9. Polisher
Polish the surface of the metallographic testing samples
10. Ultrasonic Testing Machine(PXUT-27)
Inspect the internal defects(shrinkage,porosity).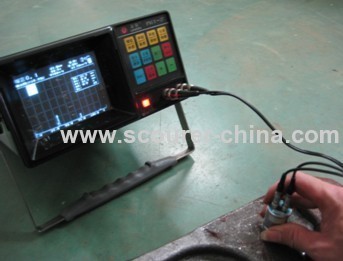 11. Portable Magnetic Particle Tester
Test the defects on surface & sub surface of metal products(like cracks)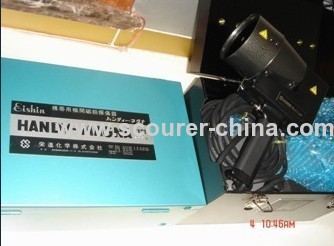 12. Magnetic Particle Testing Machine(CJW-2000)
Test the defects on surface & sub surface of metal products(like cracks)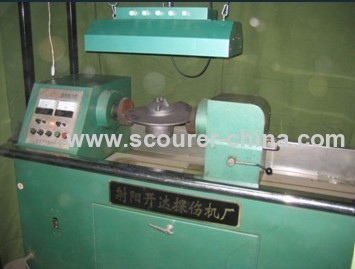 13. Intellectualized Temperature Gauge
Test the temperature of melted steel.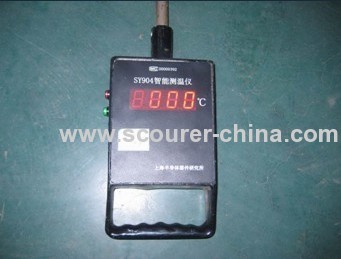 14. Non-contact infrared thermometer
Test the temperature of melted steel.
15. Surface Roughness Tester
Test the roughness of machined surface.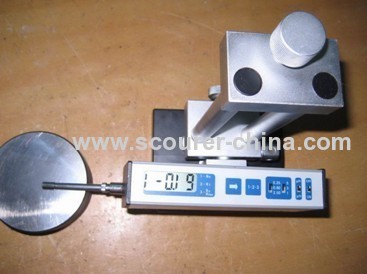 16. Coordinate Measuring Machine
Test the geometric dimension, shape and position of the object.
17. X-ray tester Clic
Inspect the internal defects(shrinkage,porosity).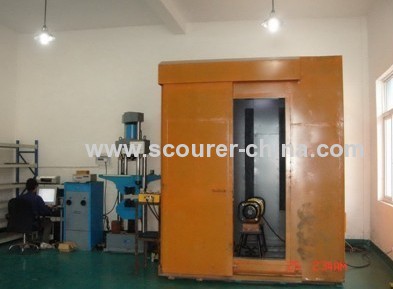 18. Meterage worktable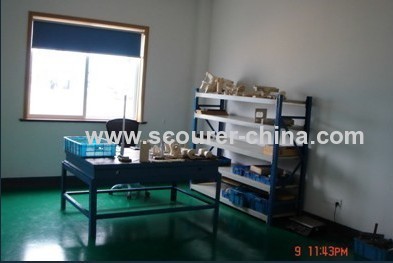 19. Physical Property & Non-Destructive Test Center