304 All Stainless steelCompact pressurized Solar Water Heater
with CE certificate & Keymark(manufacturer)

How it works:

The integrated pressurized series is a renovation.model for the compact solar water hester,which adopts
advanced heat pipe technology,combines heat pipe collector with pressurized tank to forma compact
model.The vacuum tubes absorb and convert solar energy into thermal energy,and transfer to the central
heat pipevia the aluminium fin.The heat pipes have tiny amount of purified water sealed inside at
depressurized condition.When heated,the water inside the heat pipes vaporizes at low temperture.
(about-35°c),the vapor rises to the condenser and heat energy conducted to the water(inside the tank),when
vapour is cooled down and becames condensate,falling to the bottom of heat pipe,By continuously circulating in this way,heat is carried from outside to the water inside the tank.
Features:


1) A long time of heat preservation
2) Fitting inanywhere of acid rain, sea wind erosion by salt and bad weather
3) Stable andreliable performance, well wind resistance
4) Simplestructure and easy to assemble and install.
5)High quality with reasonable price
6) More than72hours heat preservation
7) No water in thevacuum tubes make the tubes more efficient and durable.
Specations :(We can customize according to yourrequirement)
-Inter tank : SUS 304-2B food grade stainless steel withthickness of 1.0-1.2 mm
-Outer tank :Stainless steel
-Heat pipe : Purecopper
-Capacity :90-400L
-Evacuated tubes: dia.47mm*1500mm ; dia.58mm*1800mm(recommended)
-Braket :Stainless steelwith thickness of 1.5mm.
-Hail resistance: 25mm
-Working pressure: 0.6 MPa ( 6 bar )
-Electric heatingwith 1500W(optional) and stainless steel as reflector(optional)
-Temperatureinsulation layer :
55mm importedpolyurethane-keep same temperature and high pressure foam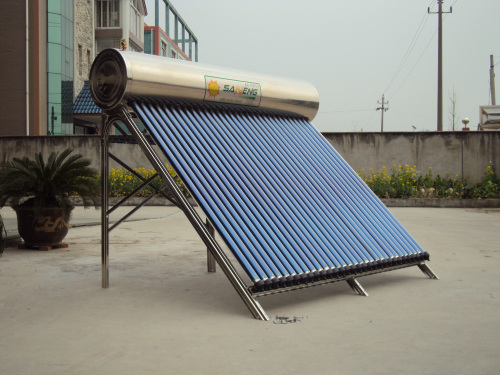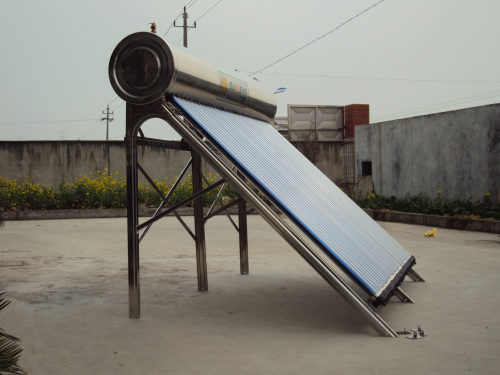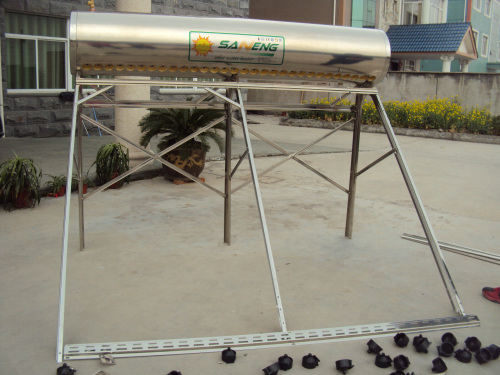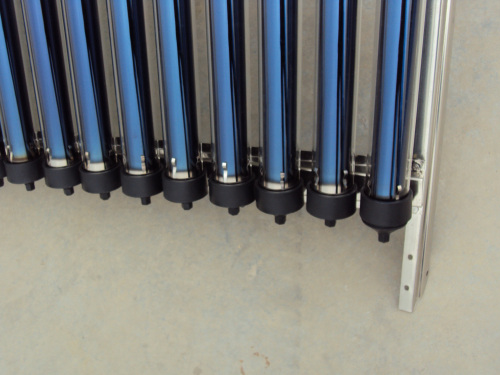 Remark:


1.MOQ:1set
2. FOBPrice:from USD 112 to USD 985
3. Loadingport:Shanghai/Ningbo
4. Paymentterms:100% T/T in advance for the sample;
30% days payment by T/T orL/C,The balance 70% by T/T or L/C
against the Copy of B/L for the container.
5.Supplyability:200 sets per day
6.Delivery time:Within 10 days after recieve your deposit.
7.Shippingpacking: 1)Standard export cartons for container with foaming.
2)Standardexport wooden case for sample