Product Name:
China Solenoid Valves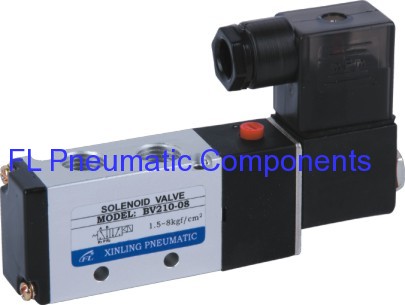 -----------4V210-08 Single Coil Solenoid Valve
Product Features of
4V200 Series Solenoid Valves
:
1. Pilot-oriented mode: optional for external and internal
2. Structure in sliding column mode: good tightness and sensitive reaction
3. Three position solenoid valves have three kinds of central function for your choice
4. No need to add oil for lubrication
5. Several Standard voltage grades are available for option
Specification of
4V200 Series Solenoid Valve
:
Model

4V210-08

4V220-08

4V230C-08

4V230E-08

4V230P-08

Operation Type

Inside Pilot Type

Fluid Medium

40 Micron Filtered Air

Position and Way Number

Two-Position Five Way

Three-Position Five Way

Working Pressure

0.15--0.8Mpa(21--114psi)

Proof Pressure

1.2MPa(174psi)

Working Temperature

5--50℃

Port Size

Air Inlet=Air Outlet=G1/4, Exhaust=G1/8

Material

Aluminium Alloy

Highest Action Frequency

5 Cycles/second

Effective Sectional Area

16mm2(Cv=0.89)

12mm2(Cv=0.67)

Shortest Excitation Time

0.05 Second

Weight

220g

320g

400g

4V210-08
, same as
4V110-06
and
4V120-06 solenoid valve
, is two-position five way type. But the port of
4V210-08 Solenoid valve
is G1/4'' for inlet and outlet while exhaust port size is G1/8''. Food & Beverag industries also rely on
solenoid valve
s,
4V210-08
are used to Preserve wine, Dispense condiments and milkshakes, Filter water and Clean food processing equipment.
Ordering Code of
4V210-08 Solenoid Valve
: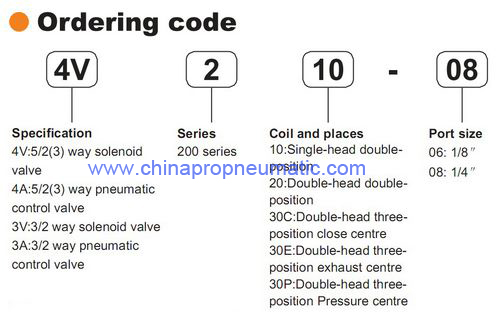 Symbol of
4V200 Series Pneumatic Solenoid Valve
: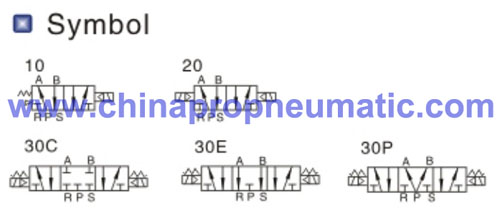 Dimension of
4V210-08 Solenoid Valve
:
Flow Chart of
4V210-08 Series Solenoid Valve
: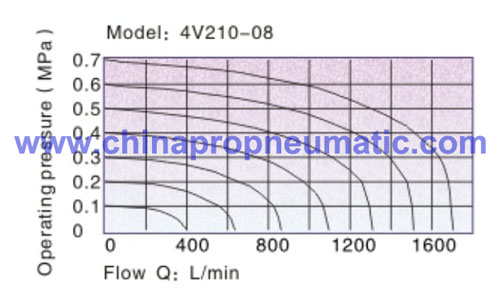 Structure of
4V210 Series Solenoid Valve
: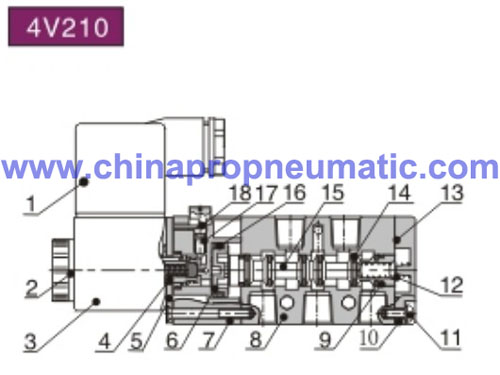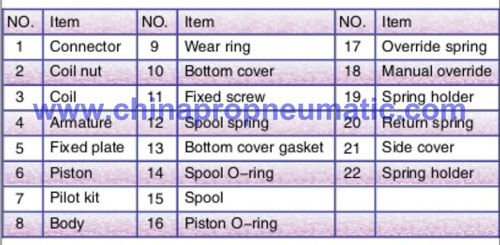 Application of
Solenoid Valve
: