Features
1\High quality
2\Good price
3\Copetitive price
4\Save more time
5\100% enviromental
6\10 colours pattern can be easily finished in one process.
Specification
Item Name
Thermal transfer film for washing machine/control panel of washing machine
Usage
for control panel of washing machine
Material
PET
Thickness
0.02~0.025mm
Delivery time
10~15 days
Method
Film
Brand Name
YiXin
MOQ
800 square meters
Maximum colours
10
Payment
T/T
Shipping
By sea

How to produce thermal transfer product
Design→→→make a plate→→→print transfer films→→→process by heat transfer machine→→→finish a product

1/Prepare of raw materials
A\preparation of substrate film
B\preparation of mold release
C\preparation of ink
D\preparation of adhesive

2/matters need attention during coating process
After we finished the preparation of raw materials, we can print films by printing machine. We often coating mold release layer,printing layer and adhesive layer on the same machine.
A\send rolls
B\coat mold release
C\coat ink
D\coat adhesive layer
E\collect roll and cut it
We pay attention to following aims
●Keeping long-term cooperation with you is our goal from the beginning to the end.
●We will find out the solution together if any problem comes.Your problem is both the challenge of our work and the encouragement to us.
●We will give assistance to you as we care about the products' using effect.We will look at the problems standing on your position as we think highly of your ideas!
●Studying the problems of heat transfer printing intensively already become our daily habits.Special heat transfer printing problems require special solutions.We will always keep Ingenious\explorative and healthy.
●"Pragmatism" plays a vital part in our products.
●We pursue the highest accuracy and the toppest quality.
●Welcome for more information about our other situation.Strongly welcome to contact us immediately.

The contorl panel of washing machine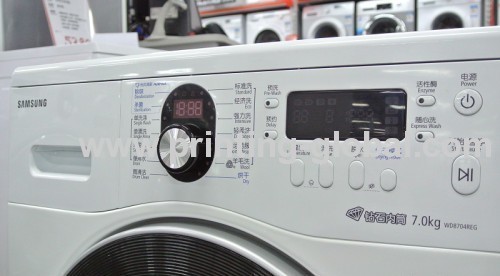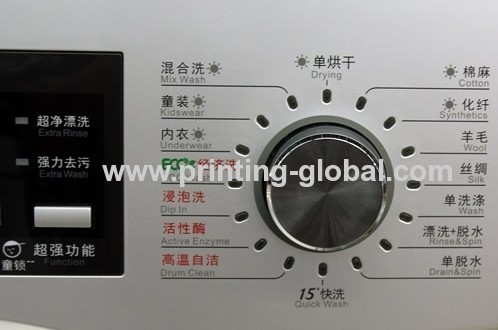 Heat transfer films

Aeon Printing Materials Co.,LTD