Automatic screen changer/melt filter

The automatic belt screen changer is a compact, self-contained screen changer that eliminates the need for hydraulics, screen packs, breaker plate cleaning or replacement, with no electric motors or hydraulics.
Technical Data:
Type

Screen Belt W(mm)×L(m)

Heating power(kw)

Pressure

(Mpa)

Output

(kg/h)

DHW--70

76×10

2.5

≤40

≤200

DHW--100

107×10

3.5

≤40

≤500

DHW--120

130×10

5

≤35

≤800

DHW--150

160×10

7.5

≤35

≤1500

DHW--170

180×10

12.5

≤35

≤2000

DHW--200

210×10

14

≤35

≤3500
Features
•Continuous production with automatic and constant screen changing process, no manual operation.
•Minimized material flow and pressure fluctuation during whole production process, excellent product stability.
•Reducing waste and raw materials consumption.
Benefits of this kind of automatic screen changer
•It guarantees continuous production, and requires no operator assistance while running.
•Higher Product Quality
•It has no motor or moving mechanical parts. It requires minimum maintenance interventions, continuous production achievable evening during belt screen replacement.
Red color: heating system
Blue color:cooling system

When screen change
1), Cooling – water (8 –20 degrees C) is circulating in the entrance and exit blocks. This creates a pressure tight Polymer Plug or seal at both the screen Entry port – keeping the polymer in and air out and at the Exit port. At the Screen Exit the water-cooling maintains a sold Polymer Plug (seal) that contains the filter screen.
2). Heating – When a screen change is needed the two cartridge heaters at the exit, heats the tip of the Polymer Plug permitting it to move. Four high quality cartridge heaters maintain temperature levels in the main section of the auto continuous screen changer
3). Screen Advances - The Polymer Plug (containing the screen and impurities) that is under pressure moves out of the exit for a predetermined length determined by the timer or pressure regulator or manual operation. This also moves the contaminated screen across the flow of plastic and a fresh screen section enters.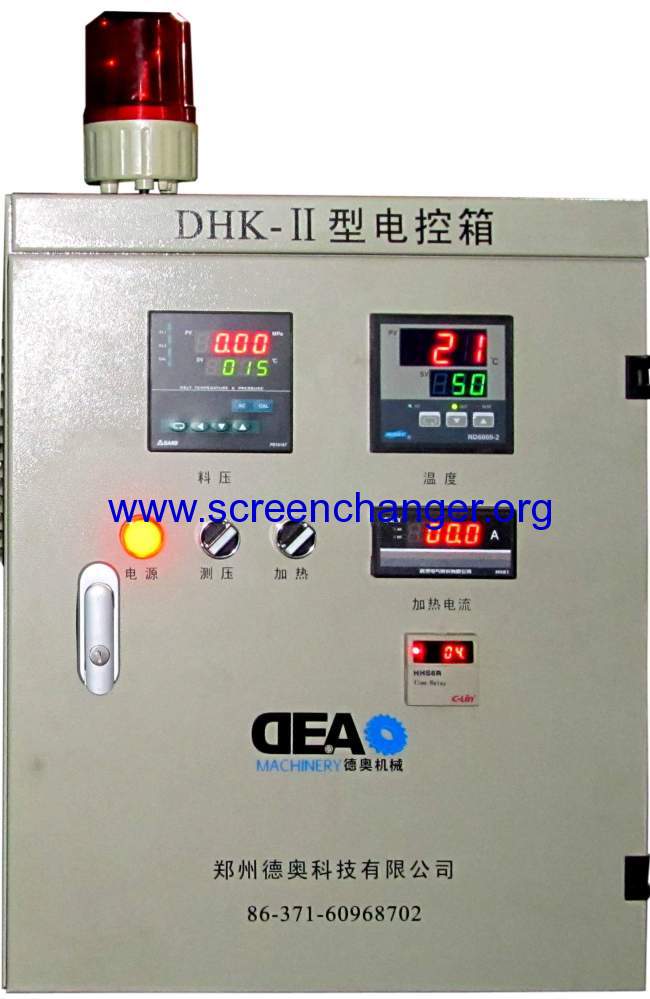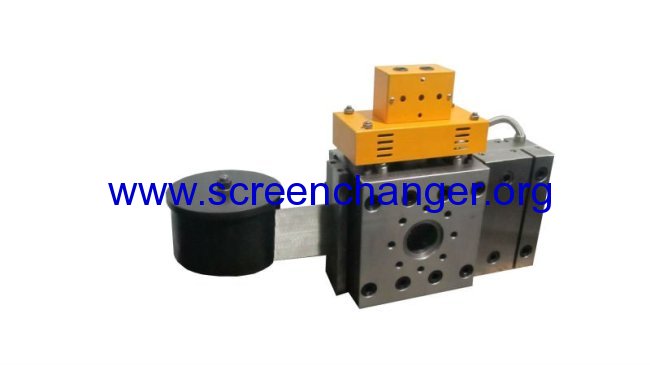 The automatic screen changer/melt filter applied in the production lines