Fenghua Hengyi Micro Shaft Co,.Ltd is a manufacture of shafts and splidles for eletctric motors used in automotive,domestic appliance and power tools industries. High Volume production, Micro tolerance applications. Using turning,,cutting, grinding, gear cutting, rolling and heat treatment technology.
Shafts used in many industries
Automotiveindustry Micro shafts of car part series
White goodsindustry Micro shafts of home electric appliance series
Power tools industry Micro shafts of electronic tool and motor
Office industry Micro shafts of office article series
Communication industry Micro shafts of sounder and communication part series
HardwareindustryMicro shafts of hardware and instrument series.
Raw material
Raw material must be ROHS, we have tested for the third party every year, and we can offer ROHS certificate.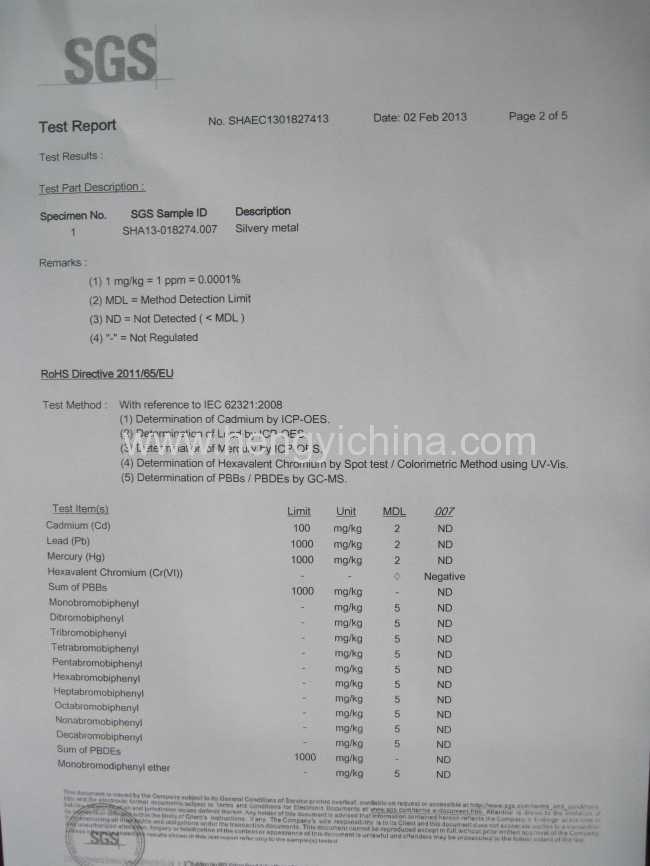 Process:
We often use ERP system to producing quality control, the processes for the shafts are usally the following:
Raw material(Drawn) → Cutting→Rolling →lather→grinding→polish→final inspection→pick up→package→delivery
We can offer PPAP documents, such as plan control, PFEMA.. etc.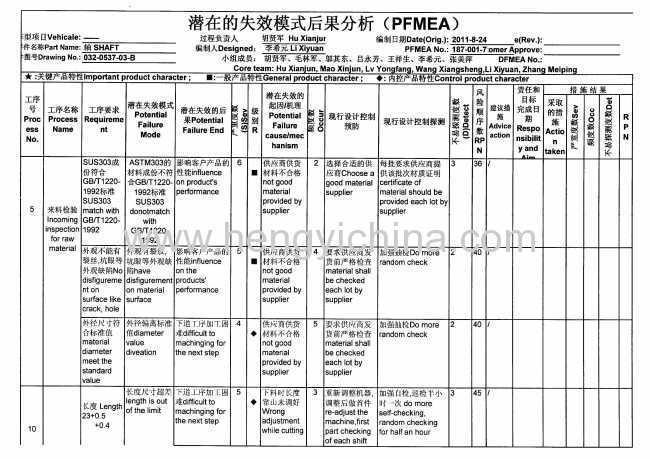 Quality System
We work strictly with ISO9001, TS16949 AND 5S methodology
5S is the name of a workplace organization method that uses a list of five Japanese words: seiri, seiton, seiso, seiketsu, and shitsuke. Transliterated or translated into English, they all start with the letter "S". The list describes how to organize a work space for efficiency and effectiveness by identifying and storing the items used, maintaining the area and items, and sustaining the new order. The decision-making process usually comes from a dialogue about standardization, which builds understanding among employees of how they should do the work.
We have passedthe second audit of TS16949, We will get the certificate at the end of October'2013

Manufacturing
Auto cutting machines, can cut 5-10 ton every day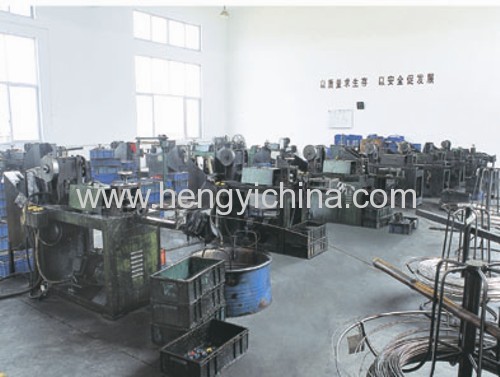 We can do heat treatment according to customer's request.The following is heat treatment machines.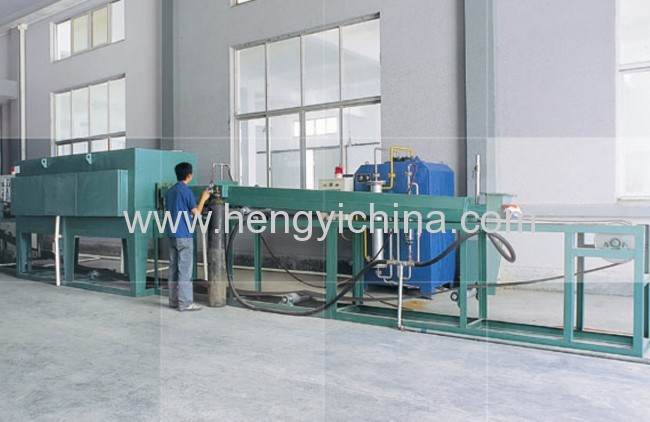 above dia.6mm grinding machines, M1050 coreless machines, can do grinding 100K pcs per day
We work 2 shift every day, 6 days a week.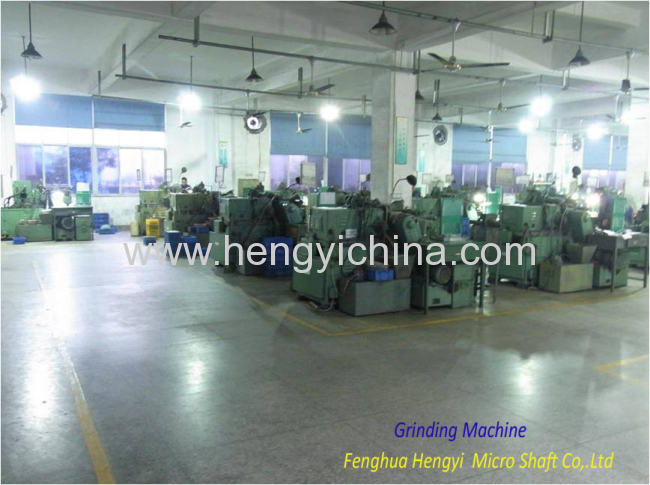 We have more than 80 pcs M1020, M1050 coreless grinding machines, dia. tolrance can be controled +-0.005mm
Auto lather machines, can do lather, more than 200k pcs per day.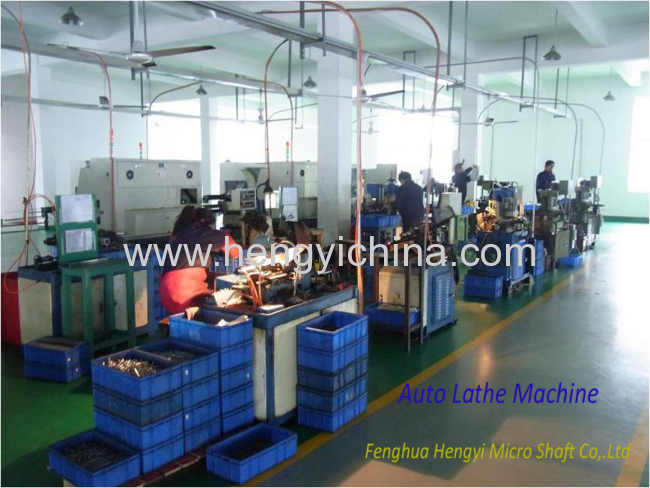 Our finished products warehouse
Package
We put products certificate in every poly package
Products certificate

Part.No.

Size

Quantity

pcs

Material

SUS303

Date
And products information outside of every paper box

Product Information


Customer


Size


Material


Drawing No.

Production No.


Quantity

PCS


Date


Fenghua Hengyi Micro Shaft Co,.Ltd
Beautiful factory
We have clean working place, we do as 6S pricinples.
Export

We can export by ourselves, till now, our products have been export to Japan, Korea, Turkey, USA, India , Spain .etc.