Interchangeable donut maker supplier in China,
Interchangeable cake pop maker manufacturer in China
Interchangeable cupcale maker factory in China
Interchangeable muffin maker exportor in China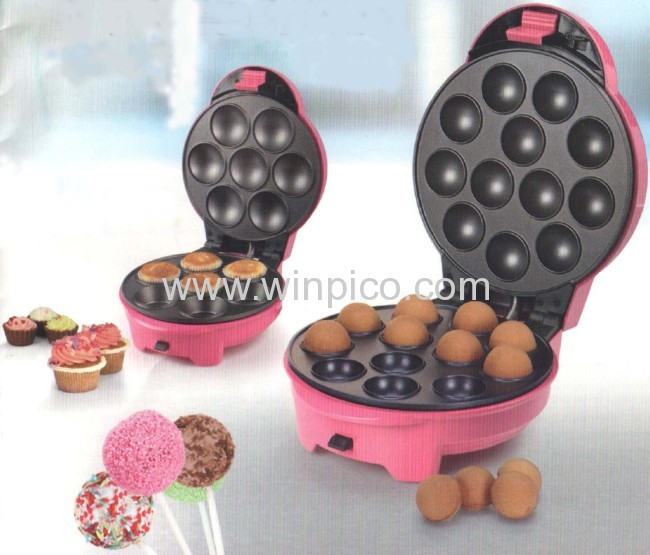 3 in 1 detachable plates, 2 in 1 detachable plates.
Non-stick coating
Lock function
Cool touch handle
Power on and ready indicator lights
Cord storage
Horizontal and vertical storage possibility
Interchangeable cupcake cake pop plates(donut plate option)
Skip-resistant feet
Dishwasher proof parts
Automatically shut off when temperature reachthe max.point.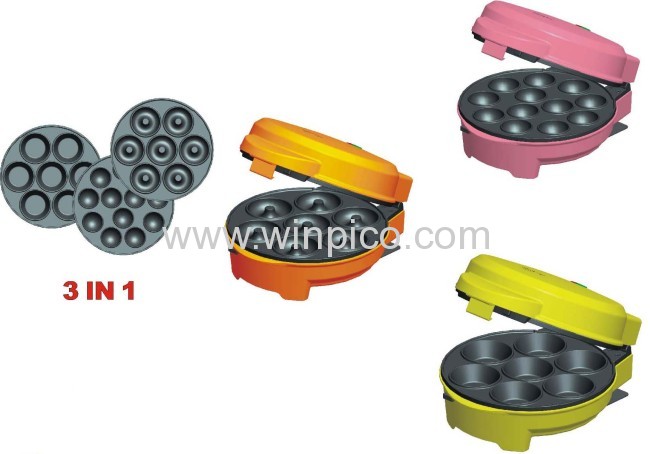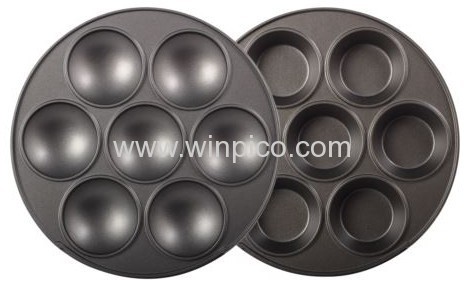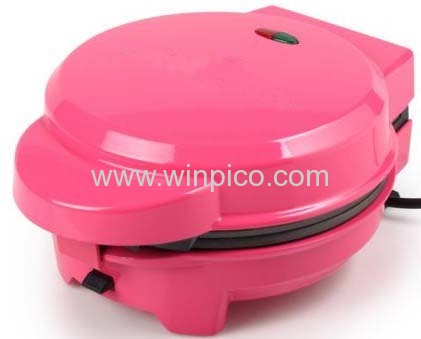 110V 60Hz 640Watts,
120V 60Hz 760Watts.
127V 60Hz 850Watts.
220V 50Hz 640Watts
230V 50Hz 700Watts
240V 50Hz 760Watts.
GS/CE RoHS, ETL, CB approval
Packing:
1pc/gift box,
Gift box: 29.4x20.1x22.7cm
4pcs/ctn.
Carton box: 56.9x53.9x26.9cm
20'GP:1760PCS
40'GP:3800PCS
40'HQ:4480PCS
Recipes of Cake Pops

Ready-Made cake mix
You can use a ready-made cake mix from the supermarket fore preparing the cake pops, such as neutral cake pop mix, chocolate cak mix,vanilla cake mix,muffin mix etc.The dough should be prepared according to the description on the packaging.Consequently,add the dough to a piping bag and fill each mold with a tuft of dough,Not too full,the dough will rise during the baking process!A general guideline that could be followed is 4 to 6 minutes preparation time per batch of cake pops.As mentioned before, you can use a toothpick or skewer to check the progress of the cakes pops.
Self-made cake mix

There are several options when it comes to preparing your own basic cake pops.
Neutral Cake pops(about 48pcss)
Ingredients
190g flour
1 teaspoon bakiing powder
1/4 teaspoon salt
120g butter
225g sugar
1 small bag of vanilla sugar
2 eggs
225 ml.milk.
Preparation

Put the butter and sugar in a bowl and beat it with a mixer untill it is light and creamy.Add the eggs and vanilla sugar and blend it well. Consequently add the flour, the baking powder, the salt and the milk, Blend well with the mixer.Fill each mold with about 1 tablespoon of batter,Bake the cake pops for 4 of 6 minutes.Use a toothpick or skewer to check the progress of the cakes pops.