250W 400W High Bay Gear Box: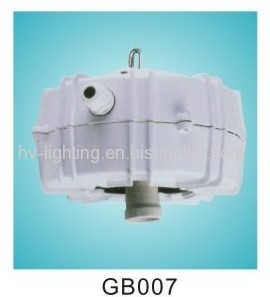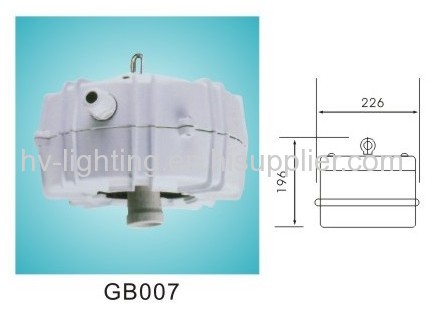 · Product name : LED High Bay light , LED hight bay gearbox
· Body: Aluminum Die-casting
· Cup: Aluminum
· LED chips: Bridgelux or Epistar
· Power: 30W,50W,60W,70W,80W,100W,110W,120W,160W180W,300W,400W,500W
· IP: IP65
· Colors available: red, blue, green, white, warm white, mix color
· Voltage available: AC or DC 12V/24V, or 85 to 260V AC
· Working frequency range: 50 to 60Hz
· Luminous flux: 4,000 to 30,000lm
· Viewing angle: 90°-120°
· Color temperatures: 2,700 to 8,000K
· Colors: warm white, white and cool white
· Color rendering index: >70 to 85Ra
· LED type: high-power
· Light source: the US pure II
· Operating temperatures: -25 to 65°C
· Certificate: CE,ROHS,UL
· Lifespan: 50,000 hours
· Warranty: 2-3 years
Material and features:
Die-casing aluminum alloy neck treaded by electro-static plastic spraying.
Spinning reflector is of high purity aluminum plate, treated by anodized oxidation.
Electric box matched with differenct reflectors to reach large scal ranges and areas, meeting various requirements.
Lampholders can be up and down adjustment,finish, the wide beam of the regulation curve, without the need to change reflector.
Place to be used:
The illumination of industrial factory building,gymnasiums, airport or bus station lounge,mall etc.