Wholesale Promotional Plastic Mask Bowl

Features:
exquisite beauty, durability, comfortable feel, mask bowl is the best helper of your beauty, it is especially good to carry, uneasy to damage!

If you want me to give you a deadline, "I hope it is a thousand years!" girls now increasingly focused on the beauty and maintenance of leisure time at home They often DIY to make their own mask, cleaning, replenishment, nutrition, and so on.
Whenever this time, what you use to deploy soft film?
How to get on the face of it? Not thought to have a dedicated tool?
Professional tone film tools by the mask modulation bowl + tune membrane stick, convenient and practical and cheaper prices.

making mask is a very professional progress, not tinkering ruining the mood, Just think, a multifunctional membrane stick, a pretty professional small bowl, so you start with mask happy, happy
feel good, Do not use metal utensils, as the skin is not good, because the ingredients are easy to react with the chemical composition of cosmetics. Do not use glass, fragile;
Facial mask every day, every day a happy day, neat!
Wholesale Promotional Plastic Mask Bowl product display: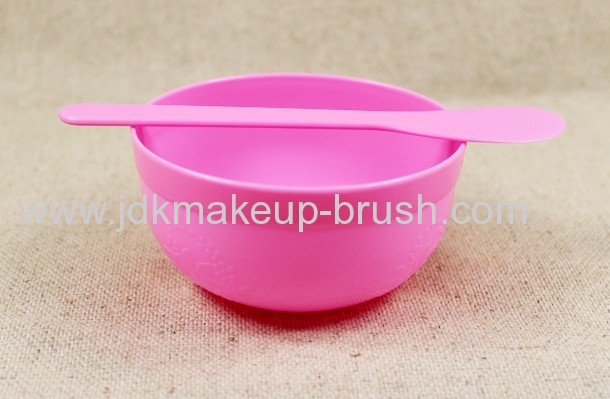 Wholesale Promotional Plastic Mask Bowl product display:
Wholesale Promotional Plastic Mask Bowl product display: