Plastic check valve/ Shut off valve/ Stop valve/ Water valve/Ink valve/Ozone resistance valve/gas valve
1.100% factory tested
2. Best price
3. Shipping fast
4. Free samples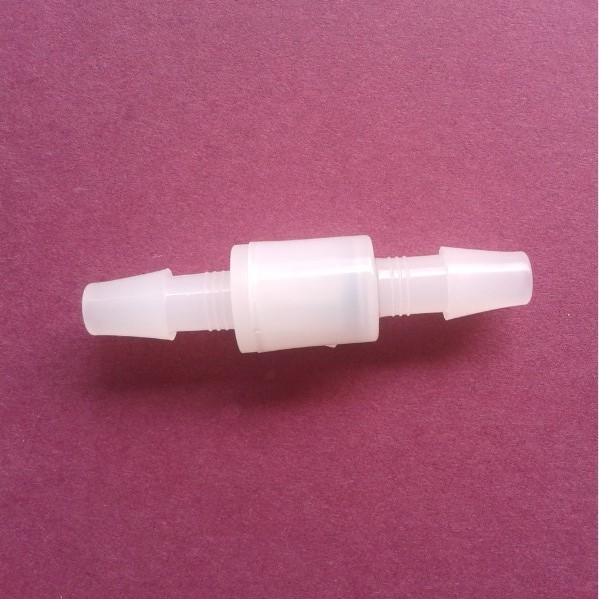 Check valves are used to prevent flow of fluid (gas or liquid) in one direction and allow flow in the other direction.
1.Five port sizes. (nominal inside diameter of the tube in which it fits) 1/8", 3/16", 1/4", 5/16" and 3/8".
2.Three housing materials. nylon type 66, polypropylene and PVDF
3.Four diaphragm materials. fluorosilicone, Viton, silicone and EPDM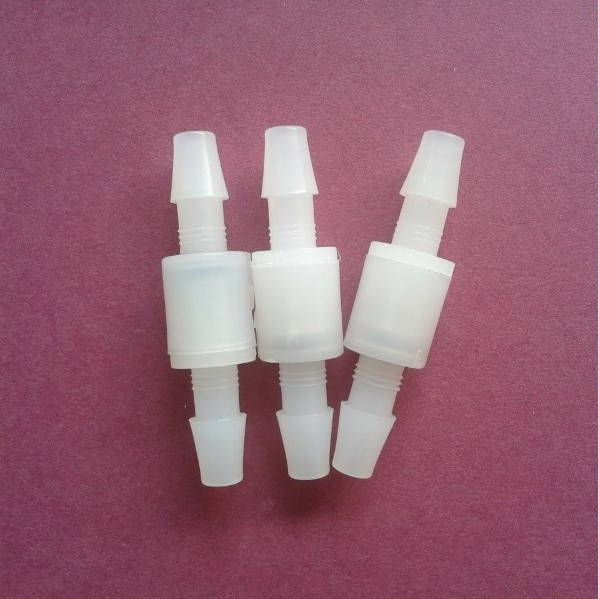 Function:
1.Prevents damage to equipment, pumps, and flow systems by preventing backflow
2.Tubing barbed check valves are for an inert high purity smooth and clear flow path.
3.Use with liquids and gases for pressure or vacuum applications.
4.The check valves has a low pressure drop and can be specified with a wide variety of cracking pressures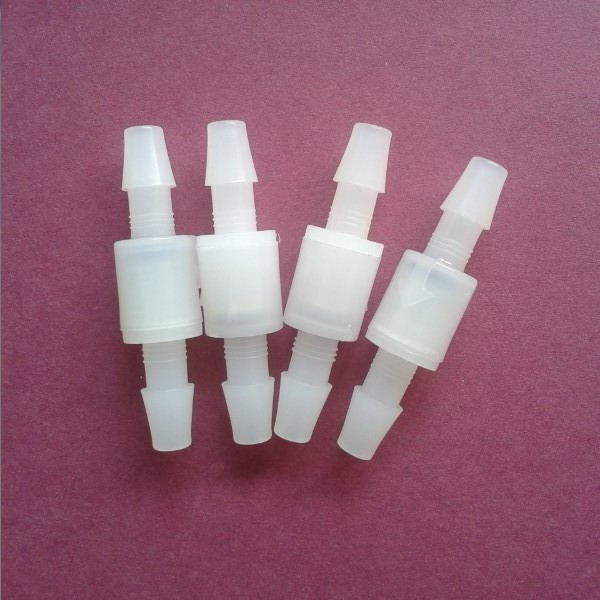 Advantage:
1.We offer competitive pricing and reliability because we are the manufacture.
2.If your design requires a unique configuration, we will be pleased to quote your needs.
3.plastic materials can save money for you and are
4.simple, compactultrasonic welding to connect more firmly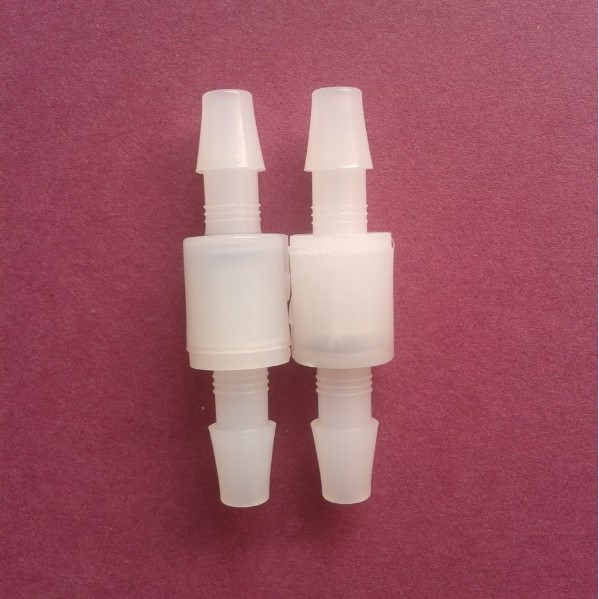 Packing:plastic bag and wrapped, cased in small carton
Samples are free! For more details, pls contact Tricia. Skype:tricia.sprt