Welcome to visit our website!
You can paste the URL into your browser, than you could know more about our company!
URL: http://www.hengtetube.com/
GP-827-S Multi-span Greenhouse is a substitute whichreplaces and is better than the older single
composite steel plasticgreenhouse.
The framework uses OD27x1.2mm orOD27mmx1.5mm composite steel plastic tube.In order to
strengthen the greenhouse,postsare installed every 3 to 6 meters.The fittings use galvanized steel
which ispress formed.Some accessories are plastic sprayed to have high corrosion andrusting resistance.
The product uses a self-lockedfilm-roller,and there is an manual control bi-direction film-roller along the
gutter on the top.The covering surrounding the greenhouse is no-driplong-life film,and additional black
sun-shading net is also available with ashading ratio of 60%-80%.2-layer shade,spraying equipment
and high-effectiveenergy-saving axis diversion fan are available to keep an ideal temperatureand good ventilation.

Natural ventilation and forced ventilationcan be chosen to lower the indoor temperature in summer.
Wind resistance:wind preasure 380 Pa(equivalentof Grade 10 wind velocity 25m/s).
Bearing capacity systems are available onrequest.
film-roller
Sincerely hope we become long-term partners.
With good heat preseration and largespace.this kind of greenhouse is firm,applied and cheap,and is
good forscale,standard and industrialized production
| | | | | | | | |
| --- | --- | --- | --- | --- | --- | --- | --- |
| Type | Span | Post Spacing | Truss | Shoulderheight | Crownelevation | Length | Number |
| GP-827-S | 8 | 3 | 1 | 2.5 | 4 | 30 | |

Our Products: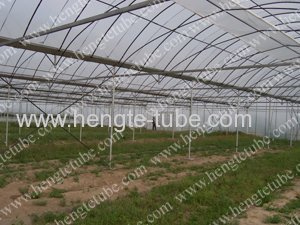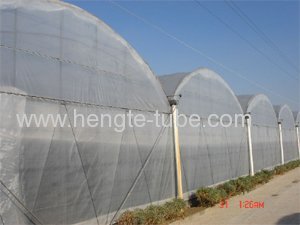 Our Certification: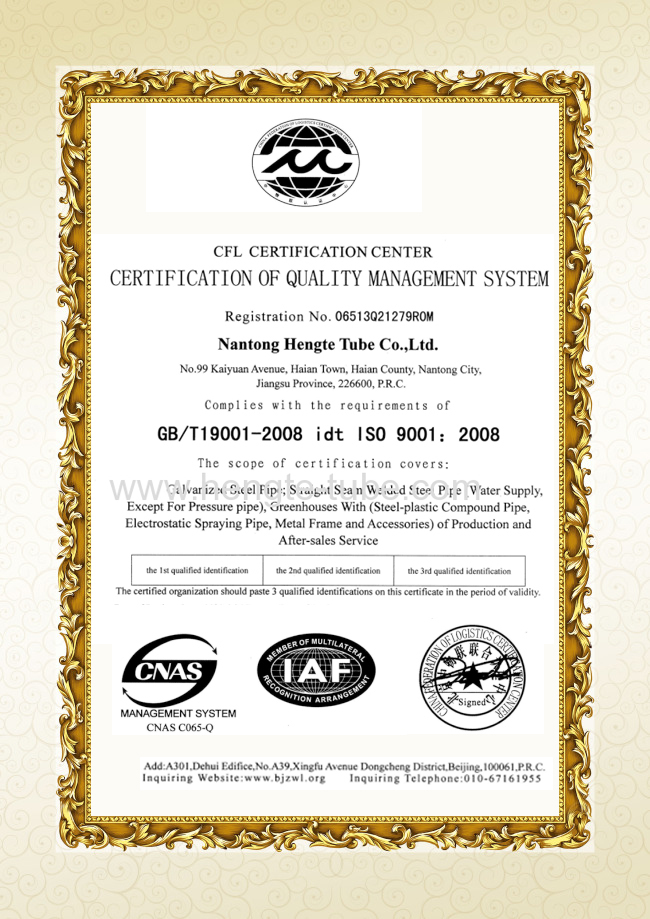 Our Company :