Product Performence:
1. Structure: Hot galvanized steel pipe, meeting China National Standard, anti-rust for 15 to20 years!
2. Covering material: 3-ply (PE+EVA Material) Plastic Film, 3 year warranty,5 year life.
3. Connect: All connects kits offered. No welding required.
4. Ventilation: Natural Ventilation on two sides, manually Controlled. Insect net is available.
5. Characters: Easy Frame! Easy Assembly & Move! Economical! Good for vegetable, tree, mushroom
and poultry. Especially for large scale production! High mercantile rate of return!
6.Export: Europe, North America, the Middle East, Africa, Asia and other countries and regions, well
received by consumers!
Welcome to your inquiry about our products.We assure that our products will satisfy your needs with competitive performance price ratio and best services.

Nantong Hengte Tube Co., Ltd
Ms. Victoria Zhao
Tel:0086-513-88776666,88778899,88775599
Fax:0086-513-887755
Sincerely hope we become long-term partners.
Specifications:
| | | | | | | | |
| --- | --- | --- | --- | --- | --- | --- | --- |
| Model | Width | SectionSize | Length | Height | WallHeight | WindLoad | SnowLoad |
| LY420T | 4m | 1m | 0-20m | 2.0m-3.0m | 1.8m | 0.4KN/m2 | 0.2KN/m2 |
| LY622T | 6m | 1m | 0-40m | 2.5m-3.0m | 1.8m | 0.5KN/m2 | 0.3KN/m2 |
| LY725T | 7m | 1m | 0-60m | 2.5m-3.5m | 1.8m | 0.5KN/m2 | 0.3KN/m2 |
| LY825T | 8m | 1m | 0-60m | 2.5m-3.5m | 1.8m | 0.5KN/m2 | 0.3KN/m2 |
| LY932T | 9m | 1m | 0-60m | 2.5m-3.5m | 1.8m | 0.5KN/m2 | 0.3KN/m2 |
| LY1032T | 10m | 1m | 0-60m | 2.5m-3.5m | 1.8m | 0.5KN/m2 | 0.3KN/m2 |
Our Products: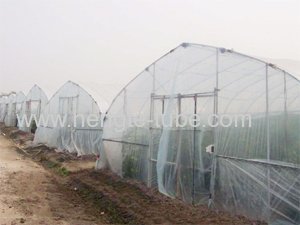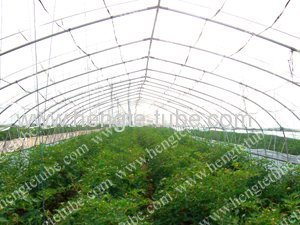 Our Certification: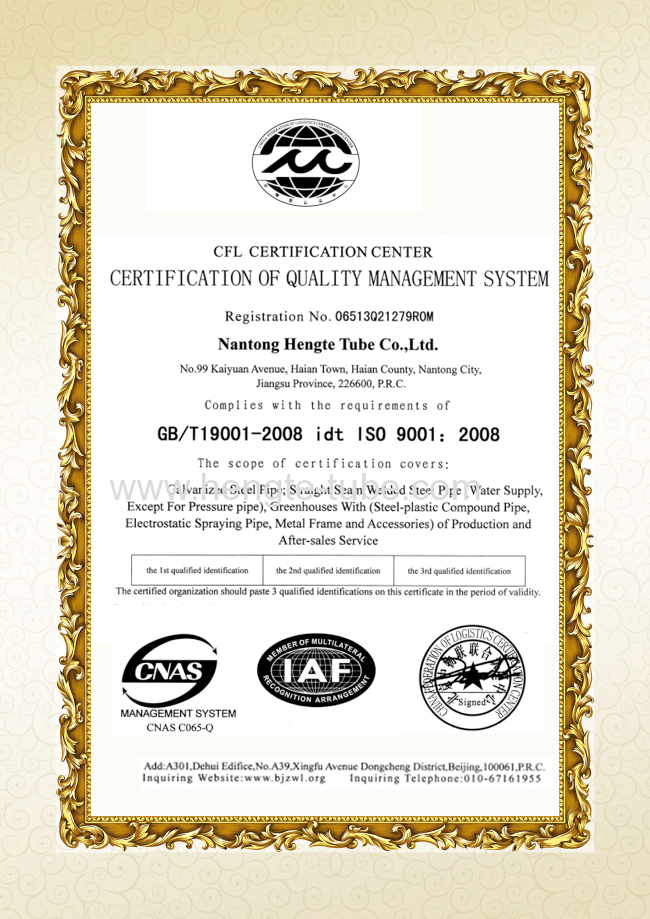 Our Company :