TIIDA auto starter moto cap die casting parts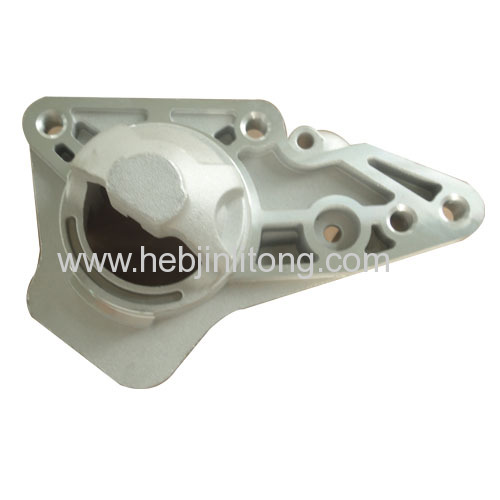 Company Culture of Jinlitong Auto parts Co,Ltd.

Hebei Jinlitong Auto Parts Co.,Ltd. grows from a small factory to a group, through more than twenty years' progress, step by step,integrating manufacturing and marketing products of auto parts (starter motor housing, alternator cover, automobile starter motor and alternator), as well as refractory materials (ceramic fiber cloth, rope, sleeve, tape etc.). All of these are closely connected with clients' supports and cooperations around the world, all staff in Jinlitong group cherish the friendship and cooperation with friends and clients, also are deeply grateful to clients for their accompany and understanding. Jinlitong Auto parts Co,Ltd is committed to offering best quality auto parts products and customized customer services.
Convenient transportation: Company location of Hebei Jinlitong Auto parts Co.,Ltd.
Hejian, in Cangzhou city where the high speed railway is available.
Also near Tianjin & Beijing, one hour high speed railway to Beijing.