1.Product Infromation

| | |
| --- | --- |
| Surface finished | Chrome plated,and other finished are offered such as Brushed nickel, bronze,Oil Rubbed Bronze(ORB),Black Nickel etc. |
| Plated thicness | Ni:8-10um. Cr:0.2-0.3um |
| shower head | three function |
| Shower hose | 1.5m Stainless steel,brass nut ,brass core |
2.Fine Finish
A well chrome-plated faucet looks dignified and with a little verdant color, when it looks pale, the plating density is not up to standard, when touched by hand or eye-observed, there must be no scratches, sand holes and oxidized spots. Our faucets have been proved to meet high requirement of European chrome-plating standard.
3
.
Shower holder .

As a good quality shower faucet, only body quality good is not enough,accessory also need good quality.
for shower head, we never use plasstic shower holder, because thier quality only 1year guarantee.
most of supplier use plastic gasket, the quality is better than plastic body shower holder. but when you change shower direction ,the plastic gasket is very easy to broken. then can not use it.
we use zinc body brass gasket, the quality must be same with faucet. 360°change direction .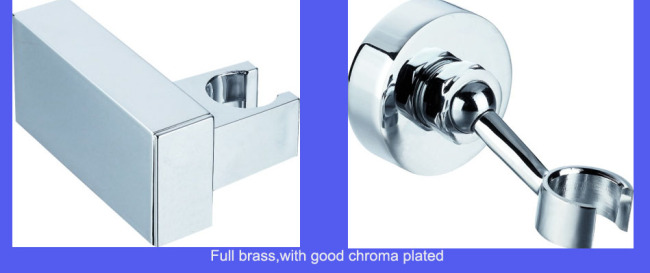 4.Shower head and shower hose

About shower head we use 1.5m stainless steel shower hed ,brass nut ,brass core. EPDM inner pipe.
shower holder we use new material ABS three function shower head. make shower head we never use old used material.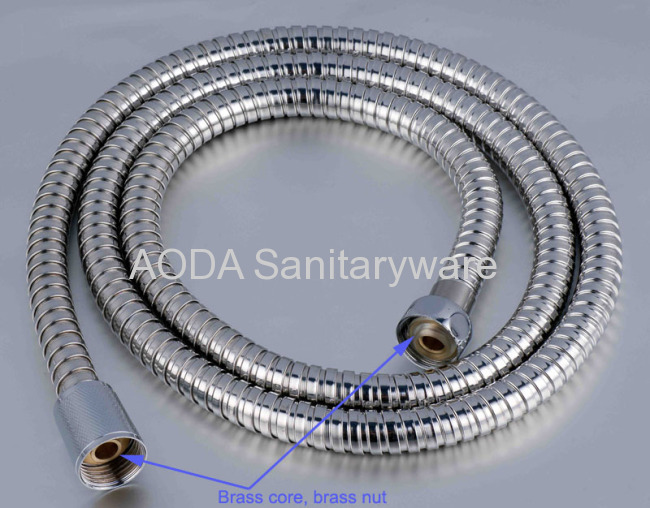 5.process:
DIe-casting-examination-machinery processing-examination-appearance polishing-examination-electro-plating-examination-assembling-examination-package-delivery