12 core branch fiber optical fc/apc pigtail
Applications:
Optical Transmission Network
Optical Distribution Frame
Optical Multiplexer
Optical Device
Optical Measurement System
Feature:
Various optical fiber types to choose: single-mode
optical fiber 9/125um, multi-mode optical fiber 50/125um
or 62.5/125um,special optical fiber etc.
Various optical cable types to choose: Single-core
optical fiber ø0.9, ø2.0, ø3.0mm, double-core optical
fiber 2 xø2mm, 2xø3 mm,indoor,outdoor multi-core optical
cable etc.
End face types of ferrule: PC/APC/UPC polished
Metal dual coordination screw termination structure
and stable connection
Passed certificates of Gentile CA and conform to the
requirement of YD_T 826-1996.
Performance Index:
Parameter

Unit

FC,/ Fiber patch cord

SM

MM

PC

UPC

APC

PC

Insertion loss(typical)

dB

≤0.3

≤0.2

≤0.3

≤0.2

Return loss

dB

≥45

≥50

≥60

≥30

Mating cycles

frequency

>1000

Operating wavelength

nm

1310, 1510

Exchangeability

dB

≤0.2

Vibration

dB

≤0.2

Operating temperature

°C

-40~75

Storage temperature

°C

-45~85

Cable diameter

mm

Ø3.0, Ø2.0, Ø0.9
12 core branch fiber optical fc/apc pigtail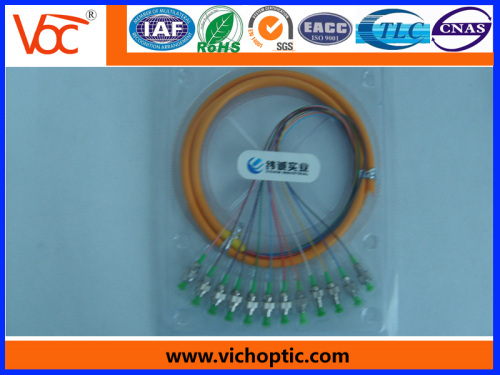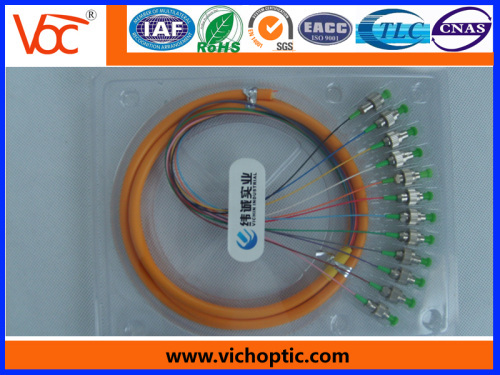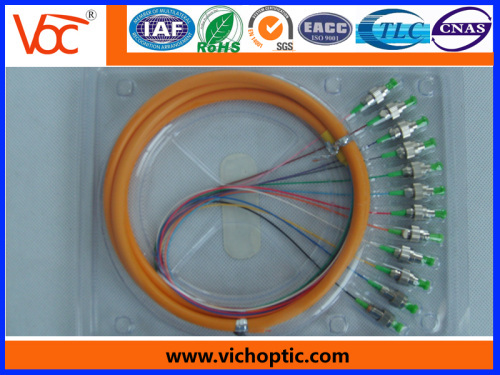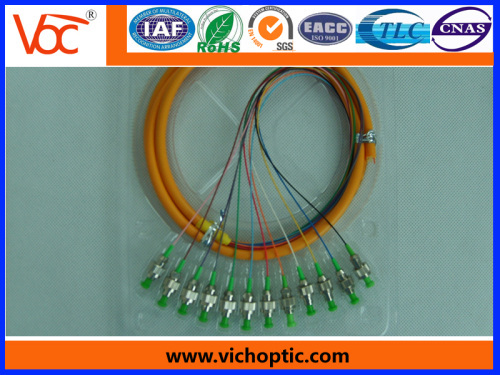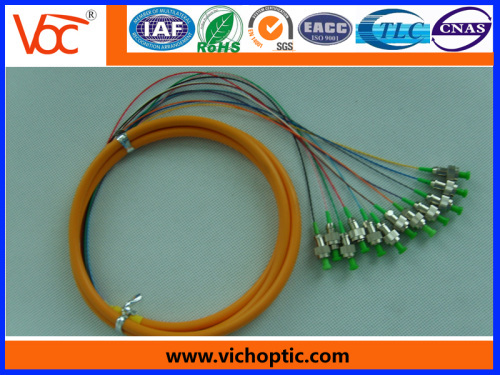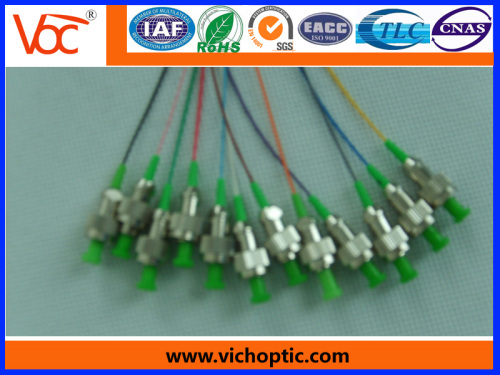 12 core branch fiber optical fc/apc pigtail