The RTTS Packer is a full opening, hookwall type packer which can segregate bidirectional pressure designed for using in testing, treating, and squeeze cementing operations. The full opening permits pumping large volumes of fluid with a minimum pressure drop, and allows the passage of a through tubing type perforating gun. This helps make the tool useable for multiple operations with one trip in the hole- such as perforate, test, treat, squeeze, reperforate, etc. Generally, the tool is composed of a packer body assembly and circulating valve assembly. It may also include a safety joint.
The packer body includes a J-slot mechanism, mechanical slips, packing elements, and hydraulic slips. Large, heavy-duty slips are used in the hydraulic hold-down mechanism and help to prevent the tool from being pumped up the hole. The packer is equipped with the drag block.
9 5/8″RTTS PACKER

Casing Weight Range (Ib/ft)

9 5/8″

29.343.5lb/ft

9 5/8″

4753.5lb/ft

9 5/8″

53.575.6lb/ft

Packer OD

8.18In.(207.8mm)

7.95In.(201.9mm)

7.68In.(195.1mm)

Top Shoe OD

8.25In.(209.5mm)

7.95In.(201.9mm)

ID

3.74In.(95.0mm)

3In.(76.2mm)

Pressure differential across the Packer Ring

10000PSI(70MPa)

Service temperature (℉)

-40℉—+250℉/-20℉—+400℉

Connections

4 1/2IF.BXP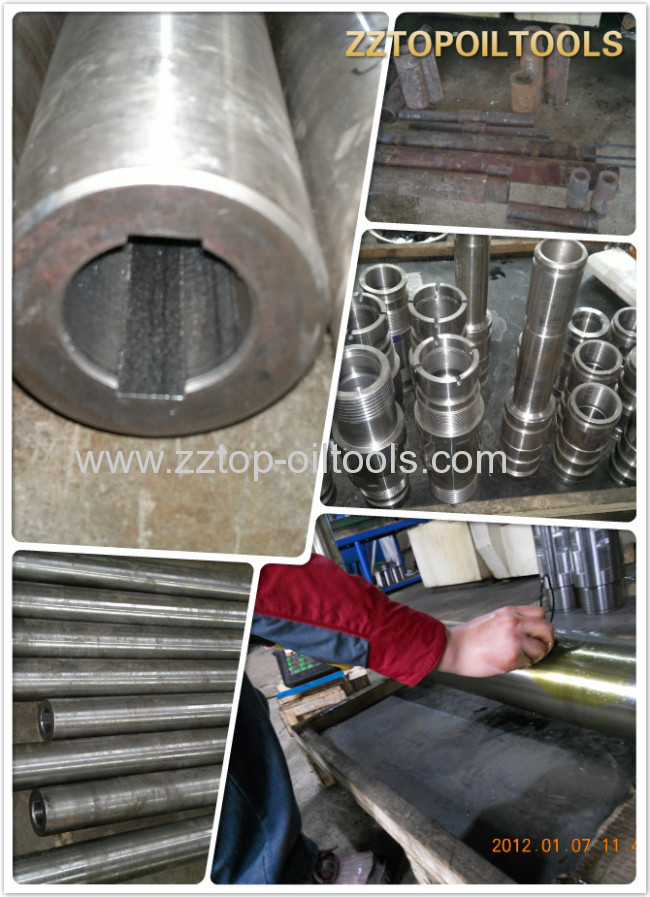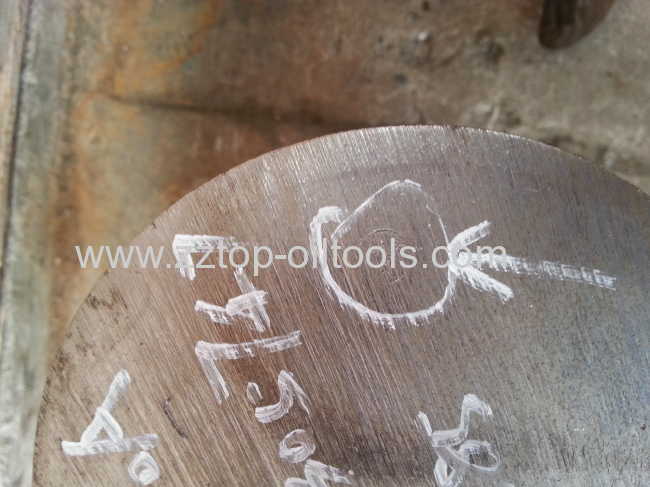 SGS Stamp Sampling
The DST tools manufactured by ZZ Top is full bore type and annular pressure operated, applicable for 4 1/2" to 20" casing, the tools OD is 3 7/8" and 5", Working pressure upto 105Mpa, working temperature upto 425F.
As per NACE MR0175 standard, the materials ZZ Top used is AISI41XX Alloy steel with hardness in 30HRC in average but also consider the high working pressure to choose high hardness material used in Critical parts i.e. Nitrogen Case, for ball valve, the material is Inconnel 718 which import from USA directly.
And for strict working condition such as high H2S, CO2, Acid and HCL, we also suggest the material Inconnel or other high Nickel alloy steel.
For other redress parts like O rings, rupture discs are also optional from US parker and Fike USA, and as per our test Chinese are also in good performance, those parts can be available once request.
Regarding DST tools, the maintenance is very important for each well running, replace all O rings after a job is very necessary to keep tools in well condition, ZZ Top also provide DST maintenance training in user site and in factory.
ZZ Top is running under ISO9001:2008, and all tools were certified by SGS in full process, from material to final function testing.