Product name: IP65 Waterproof LED Light Projector
Model:CNC-FL-02-B
---Front view of
IP65 Waterproof LED Light Projector
LED Brand: Epistar or Bridgelux
Driver:Meanwell(UL approved) for power over 70W.
Housing color finish: Silver or Black
---Back view of
IP65 Waterproof LED Light Projector
Specifications:
Input Voltage: 85-265V AC
Frequency range: 50-60Hz
Power factor: 0.98
Work voltage: DC 30-36V
LED qty: 1pc
CRI: over 70Ra
Beam Angle: 70degree
Light distribution: Symmetric / Rectangle spot
Light design: LED+ Glass lens
Work environment: -20 to +45 Celsius degree
Protection class: IP65
Light decay rate: 1-3%/1000Hours
LED lifespan: 50,000hs
Housing color: Black Silver and White
Power line: 3x0.75mm2
Wire connection: Brown —L(Live), Blue ---N(Null), Yellow ---G(Ground)
Certificates: CE/RoHS
LED Power

System power

Luminous flux

2700-3500K

4500-5500K

6000-7000K

60W

67W

5100lm

5400lm

5220lm

70W

78W

5950lm

6300lm

6090lm

80W

88W

6800lm

7200lm

6960lm

100W

108W

8500lm

9000lm

8700lm
Lux measurement: Centre
Power

Installation height

1M

2M

3M

4M

5M

60W

1710 Lx

610 Lx

290Lx

180 Lx

120 Lx

70W

3045 Lx

695 Lx

330 Lx

205 Lx

130 Lx

80W

3805 Lx

780 Lx

380 Lx

230 Lx

145 Lx
Physical size: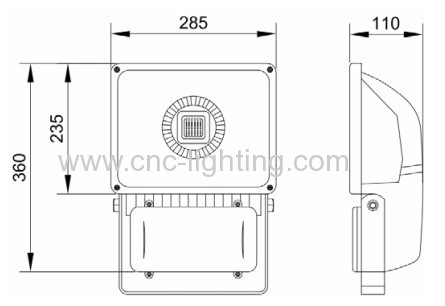 ---Physical size of
IP65 Waterproof LED Light Projector
Features:
1. Usage of a single high power 5W LED as the source of light, with a unique lighting design made of multiple chips integrated in a single module. Based on a selection of excellent imported semiconductor chips, it has high thermal conductivity, low luminous decay, pure colors, no heavy shade etc.
2. Advanced constant current and voltage control techniques, wide power adaptation coverage to fit all countries' specificities, quick respond, no need of preheating, instant start-up.
3. Light shell provides the best compact cooling function in a stylish design.
4. Environmentally friendly, it contains no lead, no mercury or any other elements that may harm the environment.
5. High color rendering level that shows true colors of things to people. Several colors are also available to meet specific requirements, delivering different kinds of atmosphere, reducing the depressive mood from traditional lamps with uneven color temperatures, improving work efficiency with better visual comfort.
6. Reflector with anodic oxidation surface treatment and combined closely with the light source delivers excellent lighting effects. Light shell surface treatment: Electrostatic sprays, high temperature resistance, plenty of Colors are available. Light shell made of high pressure die-cast aluminum with compact structure, firm and corrosion-proof.
7. Reliable silicone rubber seals, resistant to high temperatures above 150 degrees and not aging, give good waterproof and dustproof sealing to the lamp body.
8. Several of emitting colors available: red, green, blue, yellow etc.

Luminous Decay Rate: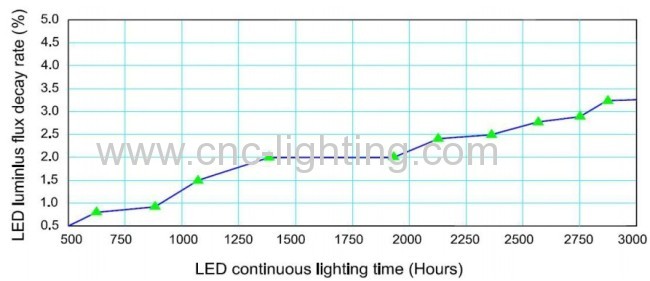 1, above data based on a temperature of 25 Celsius degree and taking 1000 Hours running by a nonstop way.
2, Degradation of luminous flux of LED lamps depends on environmental conditions. The higher the temperature, the longer the using time, the faster luminous flux drops.

Light Distribution Curve: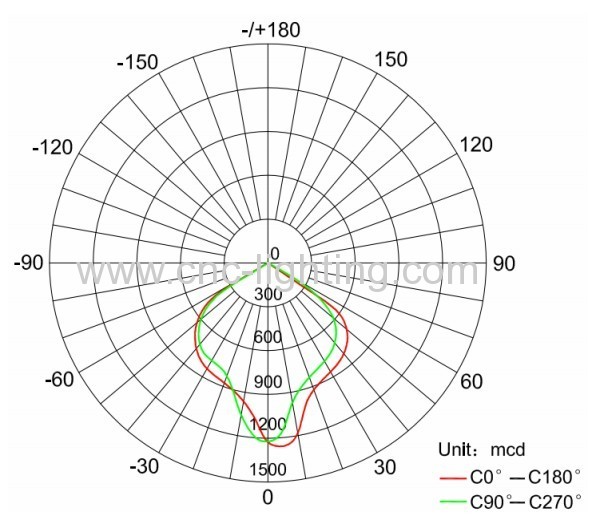 ---Light distribution curve of
IP65 Waterproof LED Light Projector
Lux measurement:
---Lux measurement of 60W
IP65 Waterproof LED Light Projector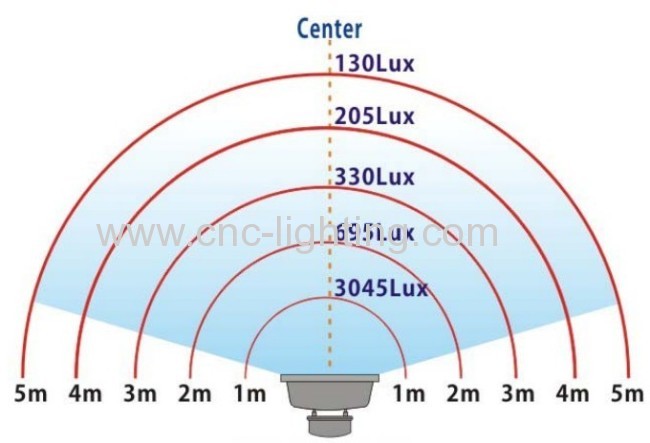 ---Lux measurement of 70W
IP65 Waterproof LED Light Projector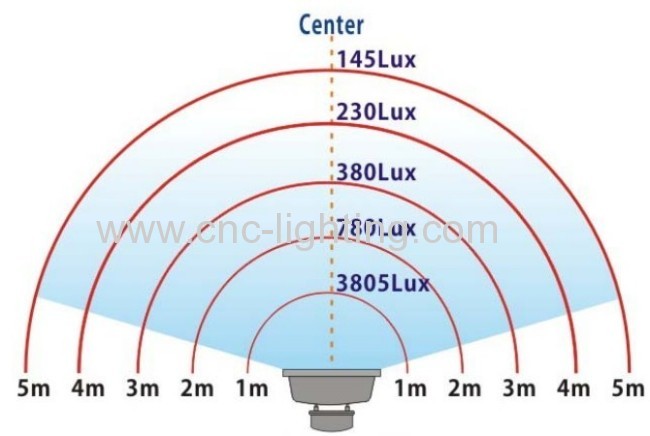 ---Lux measurement of 80W
IP65 Waterproof LED Light Projector
Installation Steps:

1, as picture No. 1 shows, fix the lamp to mounting surface with 3 screws.
2, as picture No. 2 shows, unscrew the retaining screw, take down the fitting.
3, as picture No. 3 shows, connect Live wire/Null wire/Ground wire to electric cable properly and switch on.
Installation Methods:

User Guide:
1. Please note the operating voltage/frequency: AC85-265V, 50-60Hz. Do not exceed the operating voltage and frequency range.
2. Please note that the product requires gentle handling.
| | | | |
| --- | --- | --- | --- |
| Qty/ctn | Net Weight/product | Gross weight/ctn | Carton size |
| 2 | 13.60Kg | 14.50Kg | 33.5*31.5*46cm |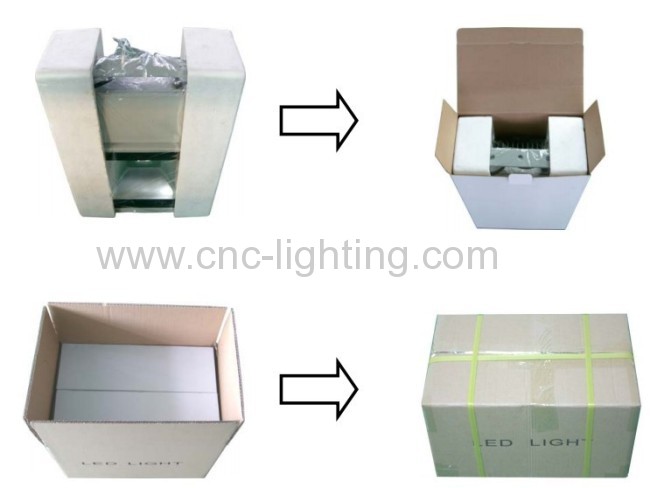 Maintenance Explanation:
1.Cut off electricity before maintenance.
2.Clear lamp lens regularly to keep good illumination
3.Clear lamp heat sink dust to keep good heat dissipation performance.
4.Don't use water or corrosive material to clear lamp, use dry rag.
5.For the replacement of the power supply, you can use a screwdriver to open the driver box and take the driver out. Make sure to plug the new driver with the right connection. (L-Live line with brown color wire, N-Null line with blue color wire, G-ground line with yellow or green color wire)