------Electric Heater Element Features
1.HI-POT TEST: 1500V/S min cold condition.
2.Insulation resistance:20M Ω min
3.Leakage current to be 0.75ma max While energized at rated voltage
4.Power tolerance:+5%,-10%
5.Voltage:12V-440V
6.Diameter range:1mm to 40mm
7.Heating resistance wire:0Cr25Al5,Cr20Ni80 or as custom's requirement
Air tubular heater wattage : ≥ 2w-4w/cm2
Water tubular heater wattage: ≥ 6w-10w/cm2
Dies and fin tubular heater: ≥ 8W-12w/cm2
-------Electric Heater Element Advantages
1.Energy efficient
2.Broad variety of sizes for different applications
3.Compact
4.Moisture and contaminant resistant
5.Easy to instant
6.Easy to maintain
7.Designed and built for safety
------Flange immersion heaters are one of the most widely used methods for heating gases and liquids (such as water, oil heat transfer fluid and corrosion solution). Designed for use in tanks and pressurized containers, they are easy to install and maintain to provide heat for many process. The direct immersion method is energy efficient and easily monitored and controlled.

Specification parameter

Detail

Remark

Name

Electric heating element

Insulation resistance

≥1000MΩ(cold condition)

Leak current

≤0.75mA

Material

Copper T2

Materials can be changed to be copper,sus321,sus316L,incoloy804,incoloy800 as requested

Voltage/wattage

110V-240V/1000W-5000W

Voltage/Wattage can be customized as required,and Wattage tolerance(cold condition):+5%-10%

Diameter

8-8.5mm

Tube diameter can be changed to 6.6mm,8.0mm,10.0mm or others as requested

Resistance powder

Magnesium oxide

We can use other powder if requested

Faston terminal

Nickel plated iron

Materials of terminal housing could be stainless iron,stainless steel if required

Leads

Stainless steel

Materials of terminal piece could be stainless iron,stainless steel if required

Thermal fuse

Iron chromium

Material of thermal fuse can be nickel chromium wire if requested

Application

Roaster,bread toaster,stove,furnace,water boiler,and other home appliances
-----Products Shows: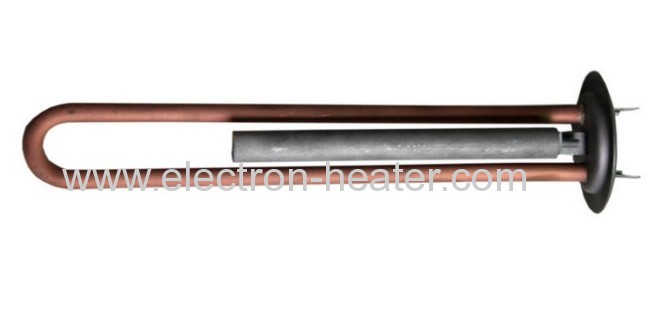 ------Production Process of Heating Elements: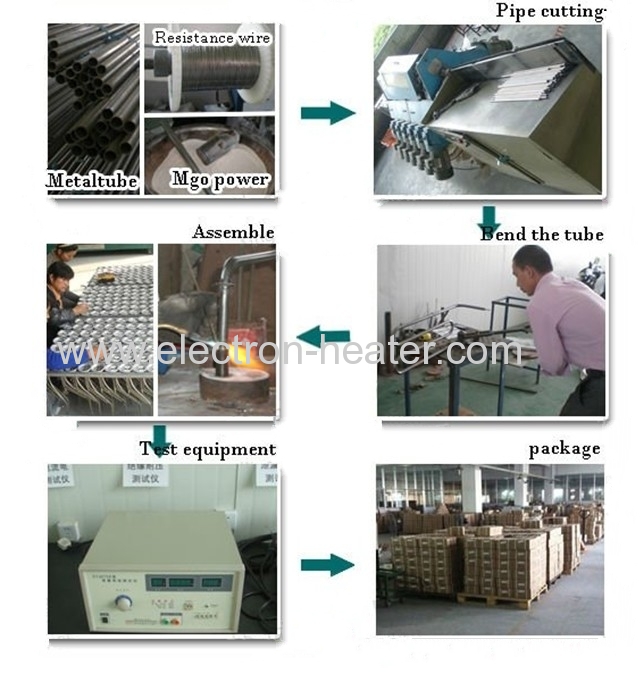 -------Remarks:
1, Our heating elements are available in Copper, SS304, SS 310, SS316, SS321, Inconel & Incolloy sheath.
2, Every technically possible heater can be customized as per your requirement.
3, Mg Anodes and thermostats can be equipped as per your requirement.
4, When you order, please specify:
(1) Material
(2) Voltage and Powder
(3) Diameter & length of the heating tube
(4) Drawing or Sample required for special configuration

------We guarantee:
(1) every piece of product is under strict test before packing
(2) higher quality than normal market products