Rendering Equipment Feather Dehydration Machine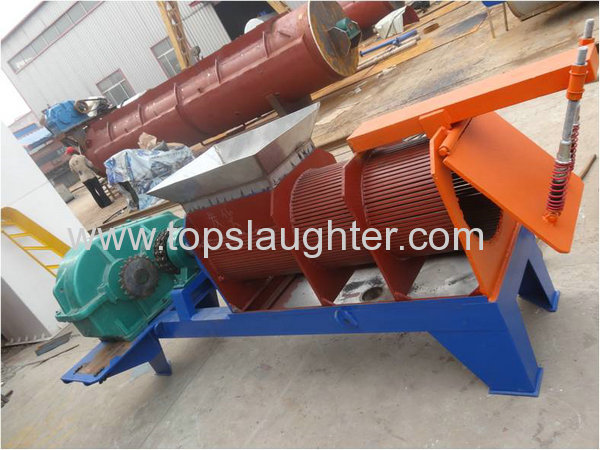 Company Introduction
Our co-operate company, awarded "China Drying Equipment Industry Excellent Enterprise", has gathered more than 20 years in the field of waste treatment and management and has gradually developed into an integrated enterprise with research & development, manufacture, installation & debugging, specialized in manufacturing rendering equipment for processing waste from slaughtering for poultry, livestock, fish and so on. Rendering Equipment focuses on help our customers treat with slaughterhouse waste eco-friendly and gain the increased profit from the finished product such as feather meal, meat and bone meal, blood meal, fish meal and so on .
Technical Parameter
Specification: 2800X900X1200mm
Motor Power: P=22kw

●Use single screw squeezing; good

dehydrating and degreasing effect

● Screw blades using 14mm, all with

Q345R material

●Reduction box use heavy duty

ZLY224 unit

●Outer casing and doors made of

SUS304 stainless steel

● Driven by V type belt



Working Principle
The principle of screw extrusion principle is adopted to squeeze and dehydrate for different kinds of high-humidity material, aiming to remove water within the material and prepare for the next steps of processing and hydrolysis. The early water content of the raw material is 75% and then decrease to 45% after extruding. This equipment has the following advantages: reasonable structure, high dehydration rate, low energy consumption, lower cost for the feed processing procedure and effectively improve efficiency.