Our Company
Founded in 2006, we are an ISO9001 certified integrated enterprise, specializing in researching, developing, manufacturing and selling of gas appliances, gas heaters, ODS, temperature control valves, safety control valves, bio-energy saving heaters and related heater fittings. Hope to find a way to help expand your business in the future.
Our Advantages
1. Professional manufacturer & exporter.
2. Small quantities & low MOQs are available.
3. Cost control & competitive prices
4. High quality, punctual delivery and great service
5. Fluent English communication & fast response by email or phone
Our Main Market
Our products are mainly exported to USA, Japan, UK, Middle East, etc.
Our Product Category
1. gas appliances
2. gas heaters
3. Oxygen Depletion Safety System (ODS)
4. temperature control valves
5. safety control valves
6. bio-energy saving heaters
7. related heater fittings, etc.
Our One Way Gas Pilot Burner
1. What is ODS Pilot?
ODS Pilot Burner is called ODS for short. When gas appliance is working in a unvented space for some time, the oxygen is involved in chemical reaction and produced CO2 and H2O when burning. In this case, the oxygen content in this unvented space is decreasing while CO2 content is increasing. People will feel uncomfortable when oxygen content arrives the level 16% to 17% or higher. It will even cause toxicosis when CO2 content arrives the level 4% or higher.
ODS Pilot Burner can avoid the above mentioned dangers and ensure the safe operation in unvented space. It will cut off the energy source so that gas appliance stops working to assure personal safety once oxygen content arrives the level 18.5% to 19.5% and CO2 content arrives the level 0.8% to 1.5%.
2. How the ODS works
The ODS system consists of three main components:
a precisely designed, oxygen sensitive pilot burner that regulates flame characteristics;
a thermocouple positioned in the mantle of the pilot flame; and
a safety shut-off valve.
The pilot is designed to be stable within a very narrow operating range. The thermocouple responds to changes in the pilot flame characteristics and, when heated, generates a millivoltage, which keeps the gas supply valve in the open position.
If low levels of oxygen are detected by the ODS system, the flame extinguishes. The loss of flame causes the thermocouple to cool. This cooling reduces the millivoltage, which causes the gas valve to return to its normally closed position, thus turning off the fuel supply to the appliance. The unit will not operate until the living space is properly ventilated and adequate oxygen is introduced, and the appliance is manually restarted.
3. Technical Parameters
Heating Characteristic: ≥12mV (within 20s at 650°C)
Cooling Characteristic: ≤1.5mV (within 60s)
Range of Length: 150mm (5.9")~1800mm (71")
Range of Resistance: (10~50)±3 mΩ
4. Operating Condition
Range of Ambient Temperatures: 0°C~52°C (32°F to 125°F)
5. Max. Operating Temperatures
Thermocouple Tip: 750°C / 1382°F
Thermocouple Wire: 180°C / 356°F
Cold Junction: 150°C / 302°F
Injector (Burner): 750°C / 1382°F
6. Gas Type
NG, LPG, Butane & Propane
7. Photos of One Way Gas Pilot Burner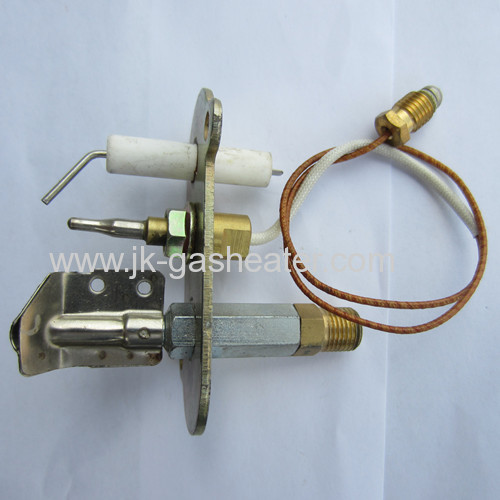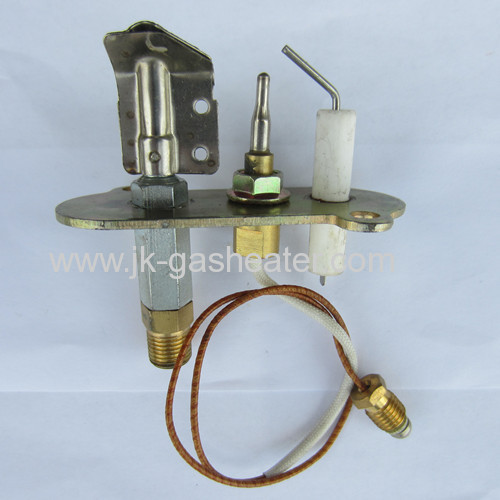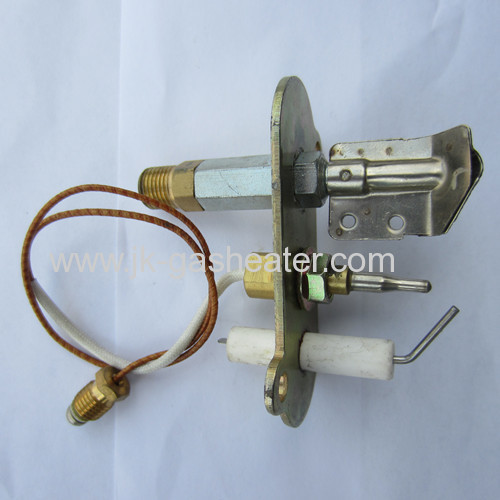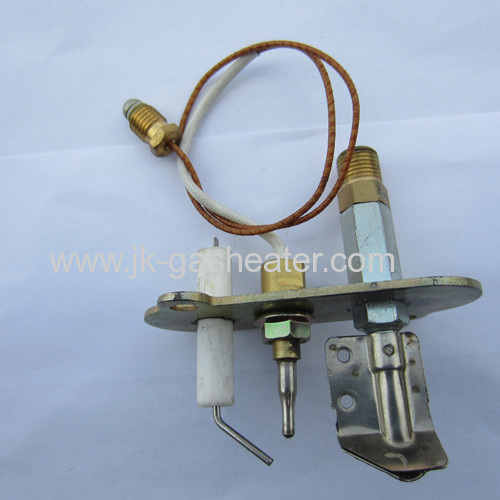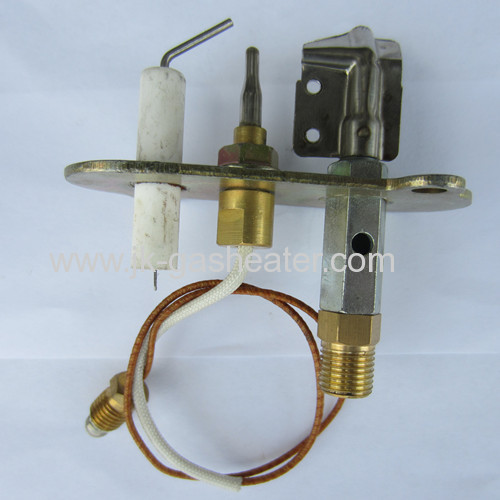 Our Packaging & Delivery

Packaging Detail: 25 Pieces per Box with Clapboard inside, 125 Pieces per Standard Export Carton, or per your requirements
Delivery Detail: 20~35 days after receipt of deposit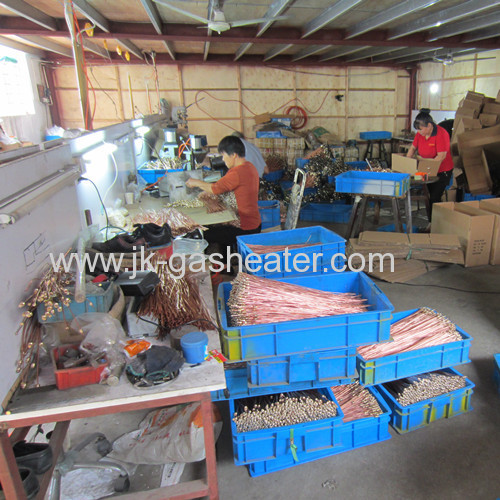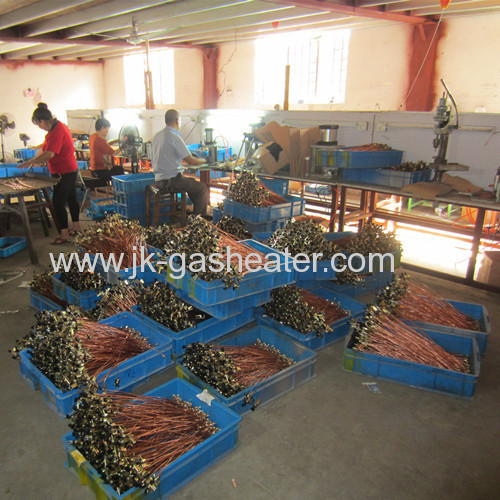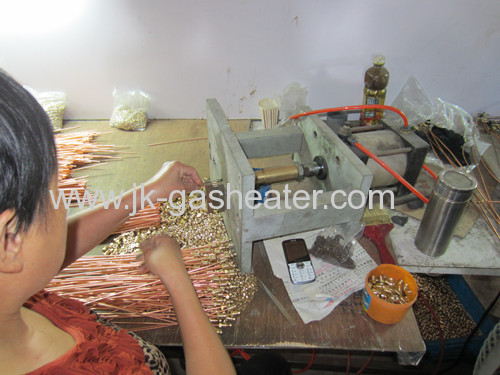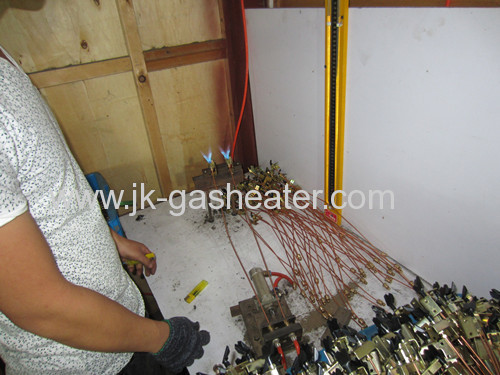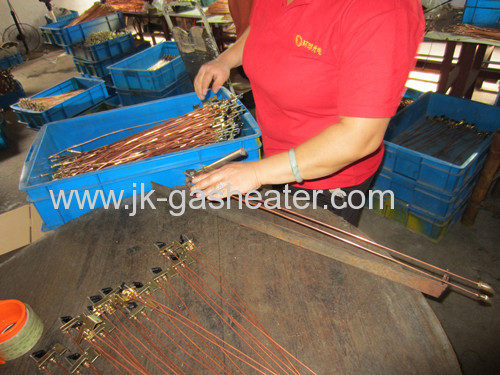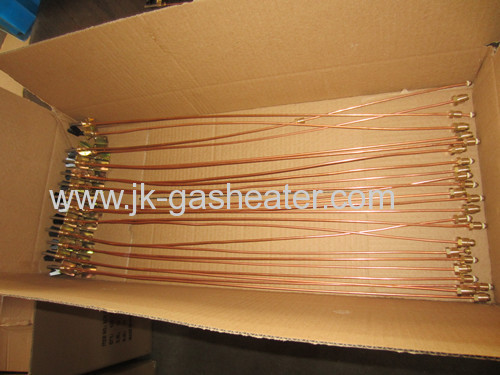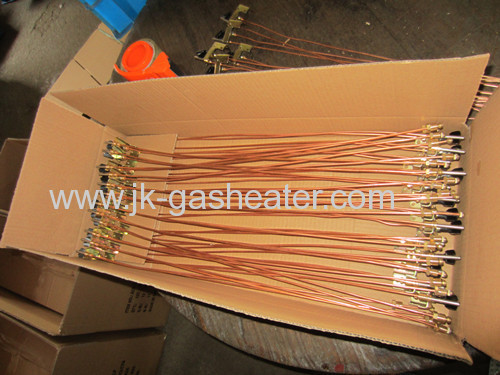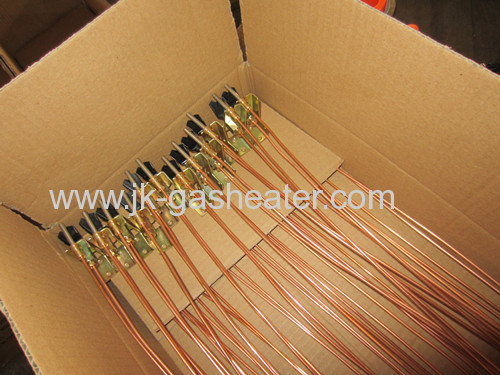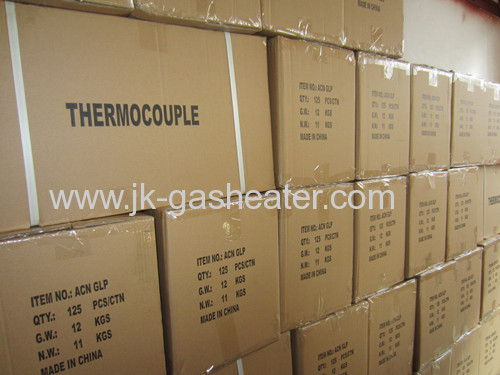 Should you wanna know more about our One Way Gas Pilot Burner, please feel free to contact us. Any interest, welcome to visit our company anytime and talk more.