Rubber screw barrel
specifically for rubberproducts,suche as seal strip, rubber foam board, rubber sheet, rubber hose, rubber foam hose, rubber water stop belt, and so on. Raw materialis EPDM, SBR, BR, CR, NBR, IIR, silicon rubber and so on.

Rubber extruder machine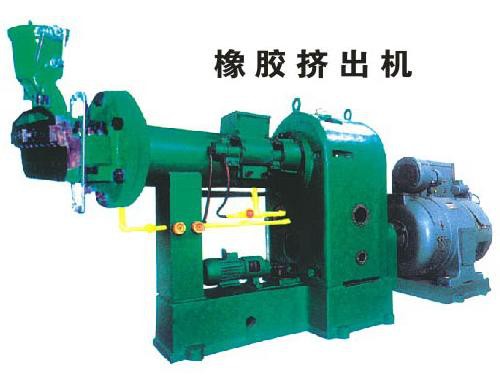 For good plasticizing effect,we hace different design of screw barrel to meet customer's demand.
Grandual type,mutant type,wavetype,barriertype,doublebarrier type,shunt type,separation type,exhausttype,pintype,mixedtype,double-head type,three head type,multi head type.
Tell us your product and your raw materials,we could design for you.

Specification:
1.Cool feeding rubber screw and barrel
Specification: Φ40-Φ300mm, L/D:8-20:1
2.Hot feeding rubber screw and barrel
Specification: Φ30-Φ250mm, L/D:4-8:1
3.Pin rubber screw and barrel
Specification: Φ60-Φ250mm, L/D:12-18:1
Technical Specification
1 Hardness After Hardending&Tempering : HB240~280
2 Nitrided Hardness : HV950~1000
3 Nitrided Case Depth : 0.55~0.8mm
4 Nitrided Brittleness :Less Than Grade 1
5 Surface Roughness :Ra 0.4
6 Screw Straightness :0.015mm
7 Surface Chromium-Plating's Hardness AfterNitriding≥900HB
8 Chromium –plating Depth :0.05~0.10mm
9 Alloy Hardness : HRC55~62
10Alloy Depth :1.5~2.0mm
Material&Processes
1 Quality 38CrMoALA
2 Qulity Duplex Stainless Steels
3 GH3#Steel
4 Quality Powder Metallurgy Raw Materials
5 Cold/Thermal Spray Hard Metal Process
6 Advanced nitriding Process
7 Corrosion & Abrasion Resistance Bimetal Spraying Process
8 Horniness screw (HTP1:abrasion HTP2:corrosion resistance,HTP3:abrasion and corrosion resistance)
Application for :
Certificate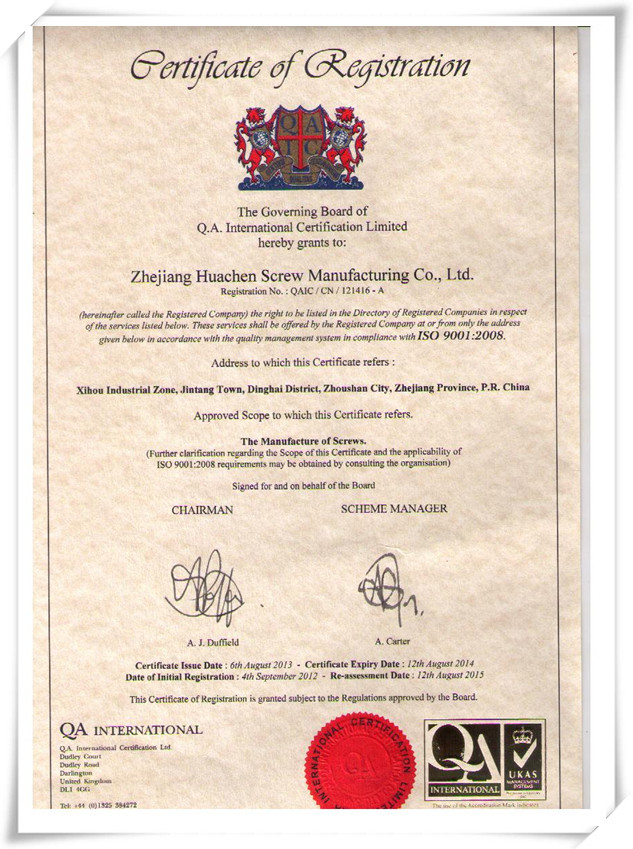 Quality Assurance
Quality is our main forte and we followvariedindustrypoliciesforachieving it. Furthermore, our qualityconsciousnesshasensuredthat wemanufacture premium qualityScrew & Barrelandmachines fortheclients. We conduct various qualitytests on ourrangethat startfromthe time of procuring raw material tillthe finalsupplyofproducts.Apart from this, our qualitycontrollerscontinuouslycheckthe entirerange on different parameters soas to ensureitsdefect-freenature. Ourquality testing laboratory iswell-equippedwithmodernmachines andtechnology that are necessary forbulk production

About HUACHEN
Established in the year 2001,we,"Zhejiang HUACHEN screw Co., Ltd " are engaged in manufacturing and supplying a diverse range of Screws&Barrels. These products are precision engineered using the best quality raw material that we procure froma trusted vendor base. Furthermore,the long lastinglife,resistance against corrosion,dimensional accuracy,robust construction and economical prices of our range makes its uitable for heavy usage in most of the industrial applications.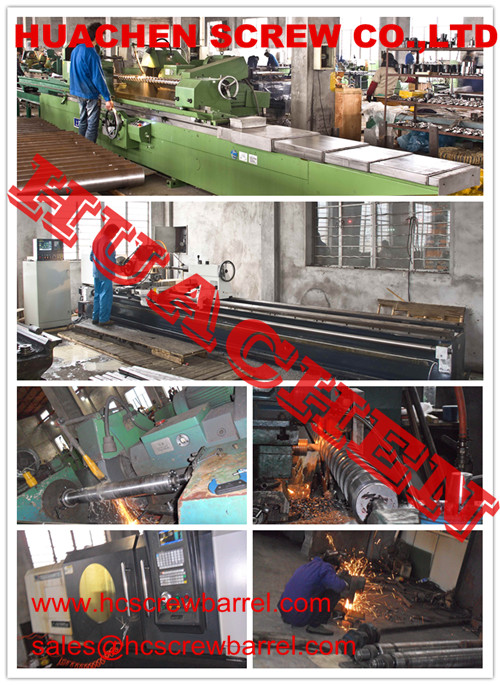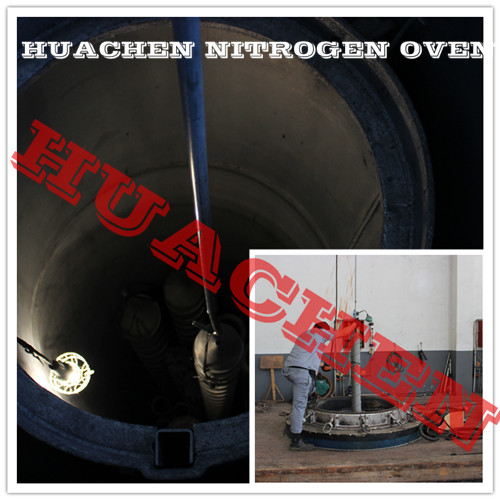 Why Us?
Our range of Metal Plastic Screw & Barreland Lathe Machines is exclusively used in numerous engineeringindustries and many more similar application areas. These products areefficiently manufactured using the latest techniques and technology,which increase their performance and quality. We are also committedtowards achieving the maximum customer satisfaction. Furthermore,following factors are responsible for making us the most prominentchoice among our customers:
· Streamlined business operations
· Well-integrated infrastructure
· Timely delivery
· Dexterous workforce
· Competitive prices
· Countrywide distribution network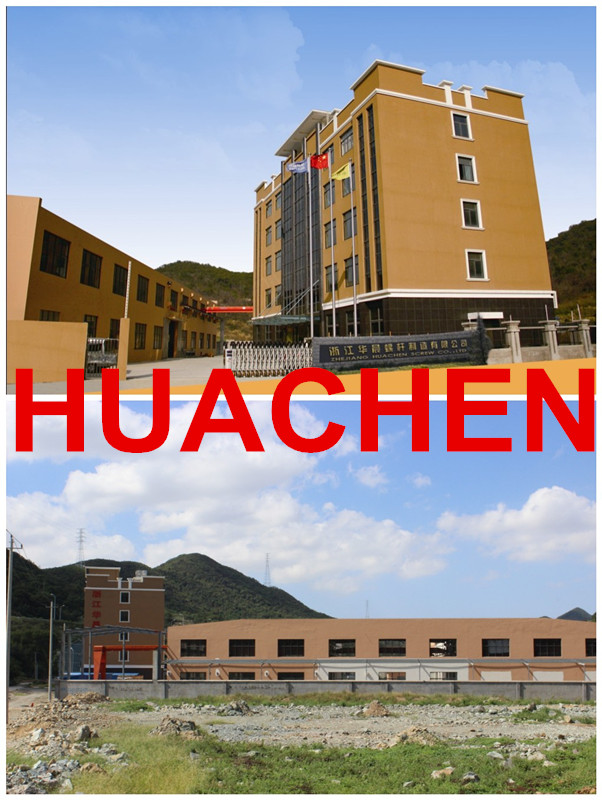 ZheJiang HuaChen Screw Manufacturing Co.,Ltd
Xihou Industrial Zone, Jintang Town, Dinghai District, Zhoushan, Zhejiang, China (Mainland)

Tel:86-580-8342288
Fax:86-580-8052858
Mob:86-187-6807-5565
Contact: Lillian yao
Skype:lillianyao0421