Shock absorber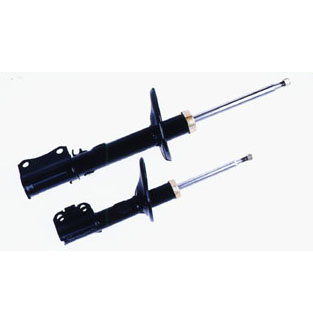 1.100% on time delivery
2.Customer return rate less than 0.5%
3.Selective examination of finished product quality less than 2000ppm
4.disqualification rate of suppiler goods less than 800ppm
5.Since the products of waste less than 0.05%
6.Multi-lip oil seal extends life.
7.Hard chromed piston rod reduces friction.
8.Teflon coated bushing reduces wear.
9.Rebound cushion prolongs life.
10.Wear resistant piston ring reduces friction and possibility of leakage.
LANKE Auto Parts Co., Ltd is a professional company of supplying automotive bearings and other auto parts. We own a group of sales representatives and engineers who are not only intimately familiar with all of our products but also have 15 years of manufacturing expertise. Our sales representative is responsible for products sales and customers?? services; meanwhile,the engineer group takes responsibility for assuring the quality, package and delivery of all orders from customers. In other words, we ensure to supply perfect and always-improving products to our customers.
We can to comapre the factory ,check more about price ,try to let customer get good quality ,and reasonable price,we also have be agent business,buy for customer ,and get commison ,help customer get tax refund .