RARE EARTH MAGNET:
1. Meterial: Neodymium, NdFeB
2. Technology: Utilizes new Sintered NdFeB magnet techniquesand equipment such as strip casting, HDDR technology
3. Magnetic properties: High coercive force, the maxoperation temp is up to 200 degree centigrade or 380 curie temperature;
4. Grades: N33-N52, 33M-48M, 33H-48H, 30SH-45SH, 30UH-38UHand 30EH-35EH;
5. Shapes and sizes: Various kinds or according tocustomers' request .
6. Coatings: Ni, Zn, Phosphating, epoxy and so on;
7. Motor magnet Applications: Widely used in differentapplications, such as sensors, motors, rotors, wind turbines/wind generators,loudspeakers, magnetic hooks, magnetic holder, filters automobiles,doors and soon.
8. Quality Control : Our QC team has been in existence formore 13 years , they has gotten rich experience to make 100% guaranteed inquality.
9. Extreme Power Warning : These magnets aredangerous ! If your fingers are trapped between two they will cut your skin .Please be note they should only be handled with great care .
10. Transportation : All available shipping ways could beapplied ,by courier ,by air or by sea . Appinted shipping company or our ownforwarders all could be used in shipment . Full-way tracking the cargos for youbefore th good arrival .
Packing

Procedure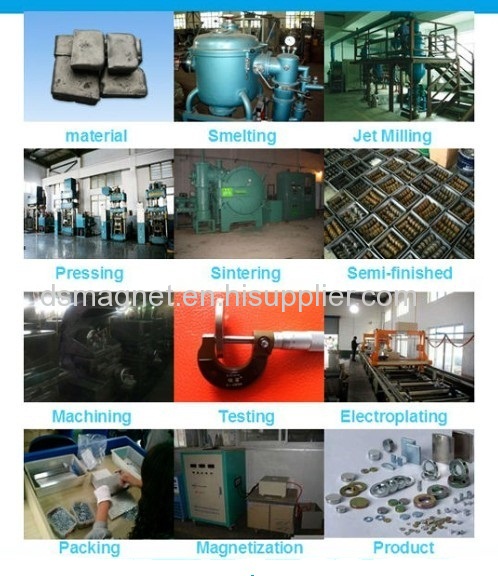 Our Product