----------Specification:
| | |
| --- | --- |
| Type | Electric Heater Kettle Elments |
| Sheath material | iron/Copper/Stainless Steel |
| Voltage | 110V-----240V |
| Watt | 1000W----2500W |
| Tube diameter | 6.6mm---8.5mm |
| Surface treatment | Nickel Plating |
--------Advantages:
1.Easy installation.
2.Fast heat exchange rate.
3.Long transfer of heat radiation.
4.Excellent corrosion resistance.
5.Designed and built for safety.
6.Low cost with long service life and high efficiency.
7.Moisture and contaminant resistant
8.Broad variety of sizes for different applications


-------The classification of the electric heating elements
it is used as electric heating components for different kinds of electric equipments ,it is classified by the usage. Common types mainly include air electric heating tube, liquid electric heat pipe, boiler electric heating tube, and oven with finned heating tube, sauna and steam rice machine electric heating tube etc.
-------the application of the electric heating tube
with the protection of the outer metal shell,Electric heat pipe is used for heating many objects, such as air, metal molds and liquid. Electric heating tube also can be used in industry such as tank, oil tank, acid and alkali tank, the fusible metal melting furnace, air heating furnace, drying furnace, drying oven, hot pressing molding device, etc.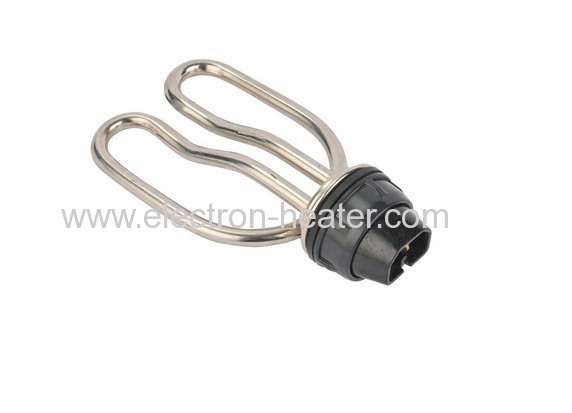 -------When ordering, please offer the following information
1. Product parameter, e.g. material, rated power, rated voltage, length,
diameter, tube thickness
2. Purchasing quantity
3. Packing requirement
4. Logo
5. we also accept customized products of heating elements
6. OEM is accepted
7. Other requirements