Machine: Powder Automatic Packaging Machine

Type:Full Automatic Powder Packaging Machine

--fj2013dt
We are a professional Filling Machine manufacturer and supplier in China. Here you can find high-quality products in a competitive price. Also we supply OEM service of products for you.
Powder Automatic Packaging Machine:
Step motor controls filling-screw to reach high precision.The whole measure system is controlled by step motor too.This series machines are used to packing powder.Products such as pesticide,fertilizer,medicine,facial mask,dried milk,spice and so on.Screw filling is suitable for bad fluidity material and ownes feature of high speed,accuracy and practical use.

| | |
| --- | --- |
| Specifications | |
| Performance Type | DXDF60B |
| Production capacity(bags / min ) | 40-60 |
| Volume margin (ml) | 1.0-50 |
| Bag size(mm) | L60-180W50-120 |
| Power Voltage( V ) | 380V 3-Phase and 4-wire system |
| Power Consumption(W) | 1600(heating180×4) |
| Dimension(mm) | W650×D750×H1588 |
| Net Weight(kg) | 200 |
Related Products:Pesticides Powder Packaging Machine,Plain Flour Packaging Machine
Department:International Trade Department
Post Code/ZIP:250107
Contact Person:karen Gong(sales manager)
Tel:0086-0531-66953511
Fax:0086-0531-88902662
Mobile Phone :86-15866784676
MayLv1309
Address:No.3843, Jichang Road, Lingang Development Zone, Jinan China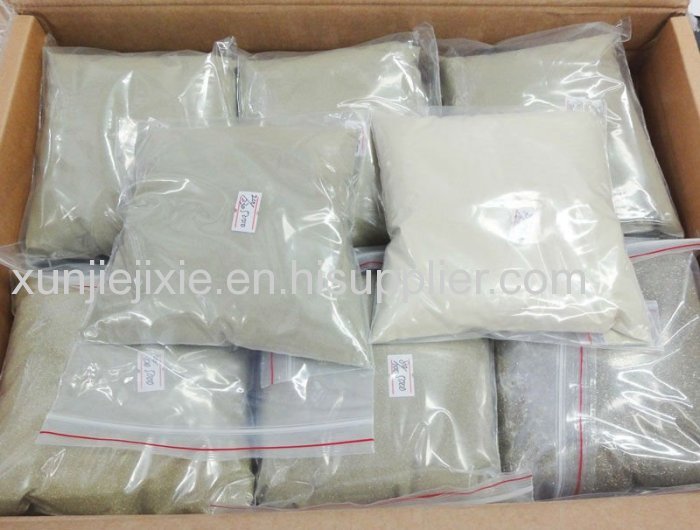 We provided the related of the after-sales service, the regular maintenance and improved the maintenance quality constantly. Now our company is selling the liquid filling machine.If you want to buy,you can contact us.We are very happy to do business with you.Please don't hesitate to contact us back.

Our Services
24 hours technical supports by e-mail,
Calling or door to door service,
We can help you train the operator and mechanic
One year warranty for the whole machine
After 1 year, we can help you maintain the machine and the accessories are provided only the cost price.
Our business involves various markets all over the world, in many fields with our excellent product performance. Just like America, Southeast Asia, Africa, Middle East, Eastern Asia and so on. Professional production, quality assurance, affordable, welcome to inquire, all factory direct sales, look forward to building cooperate with you wholeheartedly!
Contact Person: Ms.Karen Gong (sales manager)
Tel: 0531-66953511; 0531-66590961
Fax: 0086-0531-88902662

MSN: d o n g t a i p a c k @ h o t m a i l . c o m
Email: m a y @ d o n g t a i p a c k . c o m
SKYPE: MayLv1309
Adress: Lingang Development Zone,Jinan China

www.dongtaipack.com<-> filling machines
www.ltete.com<-> fillers, filling equipment;