4.Dual CMYK Colors.
5.3.2m Print Width.
6.Suitable for Water Based Ink, Sublimation Ink, Pigment Ink.
7.Indoor Signs, Textile Printing, Decoration and so on.
8.Automatic Feeding, Taking Up, Cleaning, Heating, Cooling.
Eco solvent plotter TJ-3202

2Pass: 68m2 /h

4Pass: 34m2 /h

6Pass: 24m2 /h

8Pass: 16m2/h

Aqueous / Eco-solvent ink

Rip and print at the same time, print after rip

Paper, banner ,PVC, mesh, vinyl, carper and so on

Bitmap, Tiff, Jpeg, Eps, Pdf, Cad

Roll to roll , sheet by sheet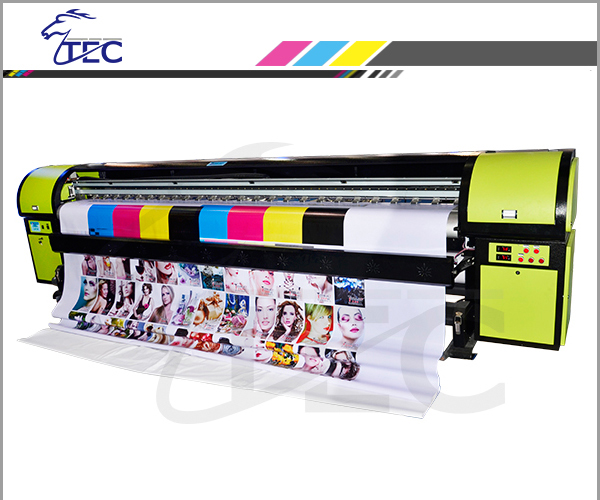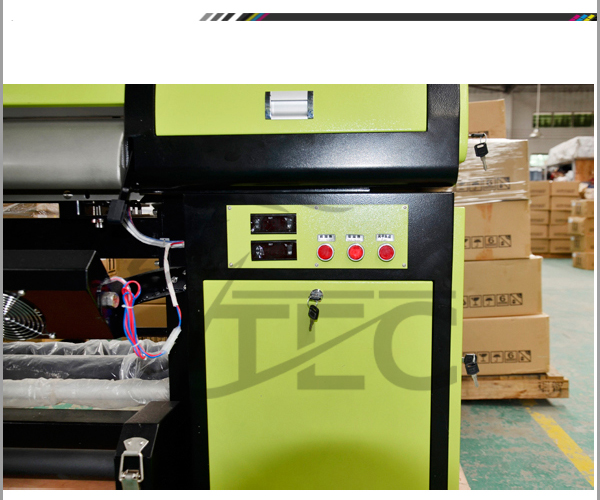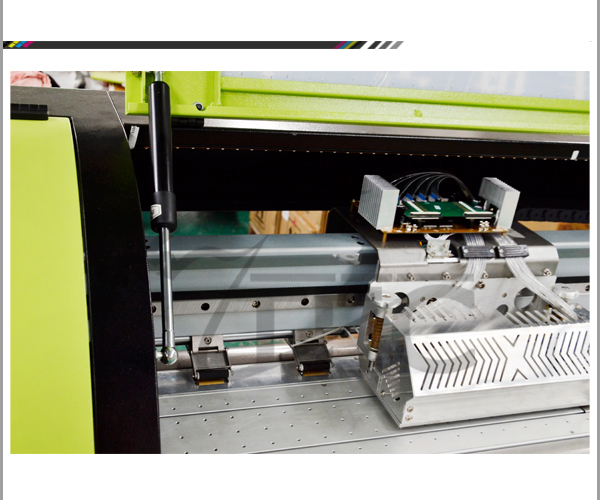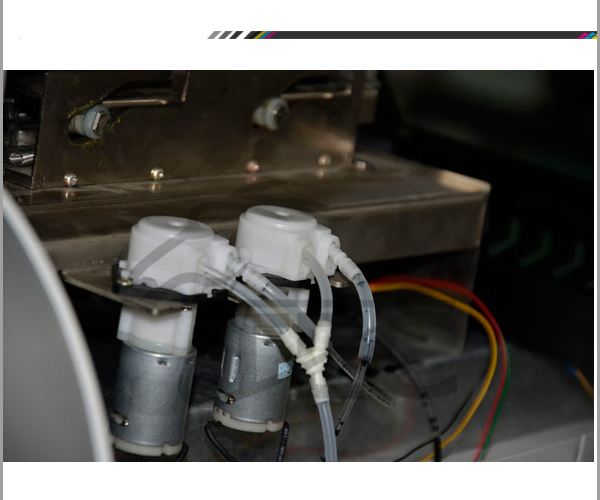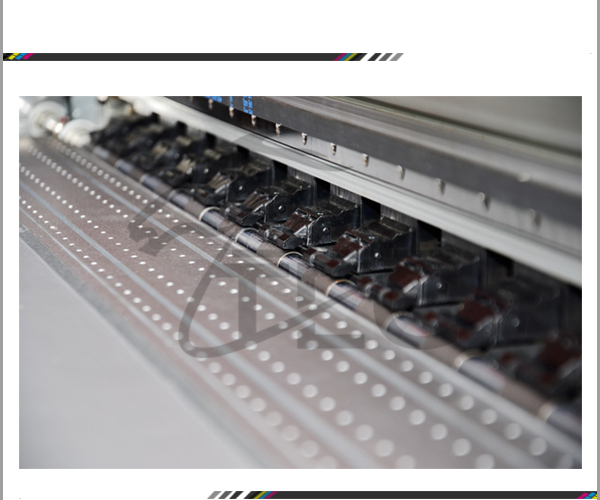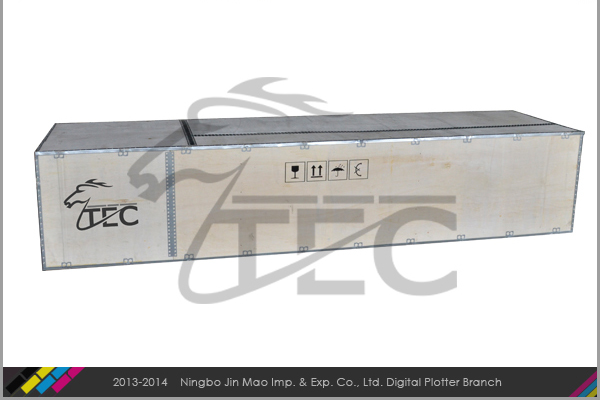 ABOUT US: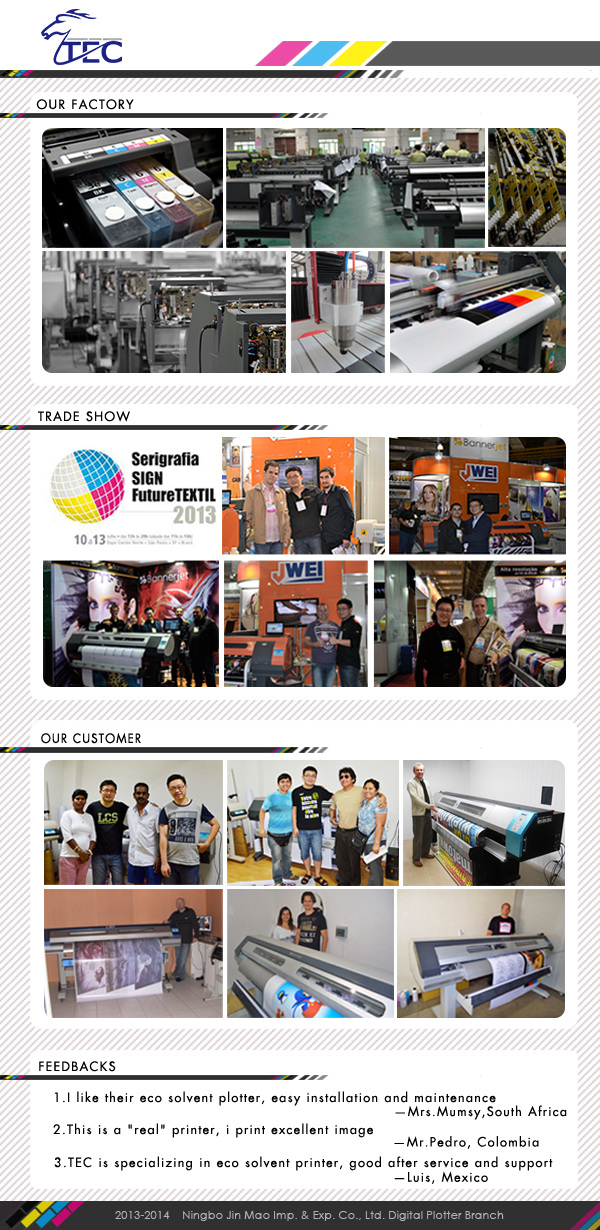 Payment:
Wesupportvariouspaymentmethods;forexample,T/Tinadvance,WesternUnion,Money Gram,etc.Ifyouarenotclearwithit,oursalesconsultantcangiveyouprofessionalsuggestions.Pleasecallformoreinformation!
Shipment:
Weoffer sea shipping for large format printers, and standard shipping andDHL for most small-size and weight (non-liquid) orders.
After Sales Service:
Customers always come first!
Weprovide oneyearwarrantyforallofourprinters.Duringwarrantyperiod,wecansendfreereplacementbyDHL,while yourpartsshould besent back.