Automatic Medicinal Powder Pouch Packing Machines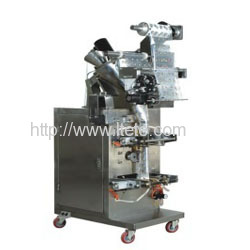 --fj2013dt
We are a professional Filling Machine manufacturer and supplier in China. Here you can find high-quality products in a competitive price. Also we supply OEM service of products for you.

The context of Automatic Medicinal Powder Packaging Machines:
We provide Automatic Medicinal Powder Packaging Machine. These are extensively demanded in different application areas such as confectionery, chemicals,soap powder,detergent, and agricultural products.

Related Products:Automatic Powder Pouch Packing Machines, Mixing Powder Packing Machines,Automatic Soap Powder Pouch Packing Machines,etc.

Department:International Trade Department
karen Gong(sales manager)
Tel:0086-0531-66953511
Fax:0086-0531-88902662
Mobile Phone :86-15866784676