Indestructible Vinyl Blank Eggshell Sticker For Arts Graffiti

Manufacturer directly supply blank eggshell stickers,also can custom egg shell sticker with your design,just contact us withEmail:helen(at)szminrui.comor Skype:helen.he86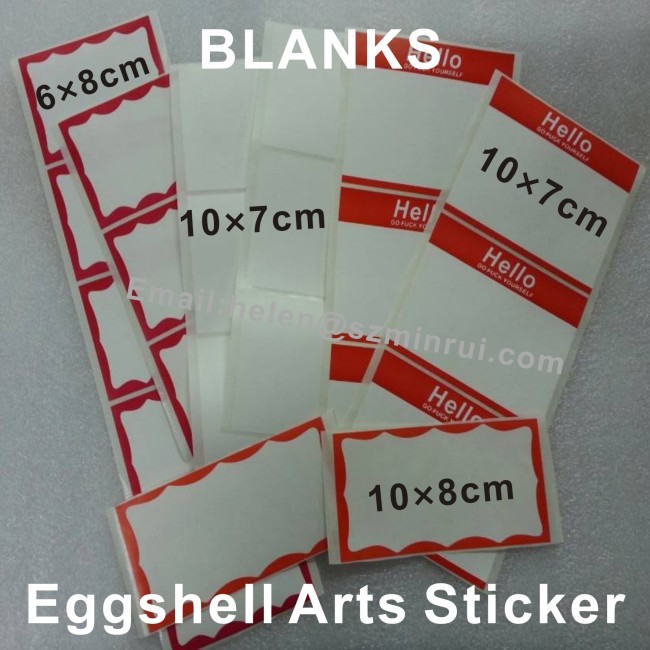 Some of clients required for indestructible vinyl eggshell stickers for art graffiti,because

they do not want the fruits of their Labour is easily damaged if use ultra destructible vinyl type, so they need some indestructible type of eggshell sticker to meet their needs due to it difficult to be removed once stick.



This is three hot design of red borders blank eggshell stickers and one is blank without printing eggshell stickers,the size is different,such as 10*8cm sheet size,10*7cm,8*6cm etc.We can packing it in rolls or just on sheets are ok.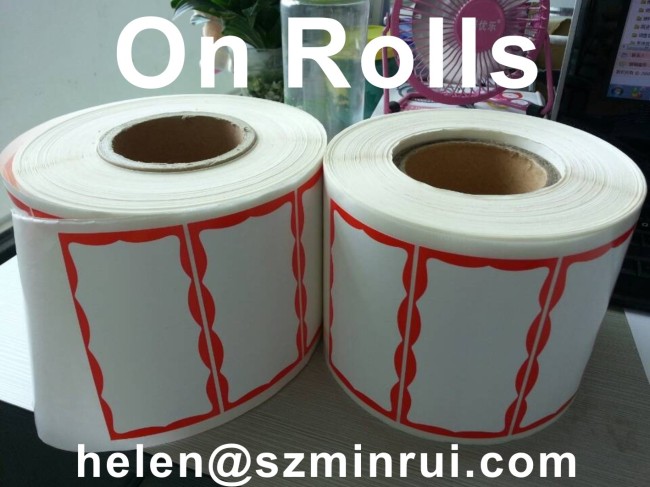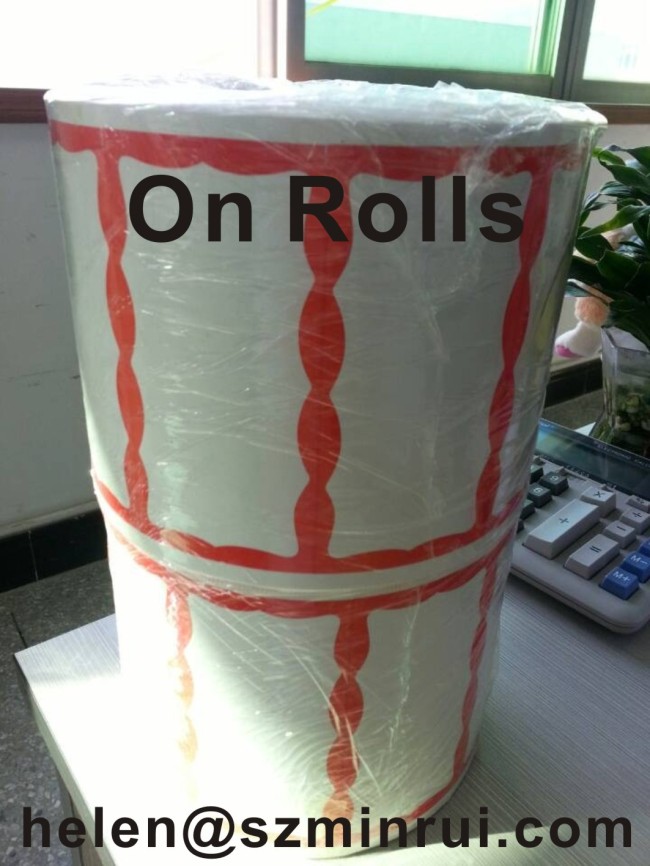 Eggshell Stickers is printed with ultra destructible vinyl material as facestock,coated with special strong adhesive on the back of the facestock rupture strength is far lower than the adhesive bonding ability; When the security destructible material eggshell label lifted back again after being labelled as base material,the material fracture without rules, shows that the product packaging has been opened, and unable to recover.

Eggshell Stickers Features:

1. can be writable with pen,perfect for graffiti tags and doodles stickers;
2. strong adhesive,use water-based glue,once stick very difficult to peel off intact;
3. destructible vinyl as face of eggshell stickers,will broken into tiny pieces once tampered,so have tamper evident effect and asset tracing feature;
4. good outdoor use performace,due to it have permanent effect,can be use for small outdooradverstisting tag and labels.

Other Blank Eggshell Stickers Design Show:





1)Danger Warning Eggshell Stickers

2)Caution Warning Eggshell Stickers

3)Notice Warning Eggshell Stickers

Above blank warning blank egg shell stickers are the same standard size,length 10cm and width 7cm (10*7cm) each sticker,main for warning use,such as for shipping warning tags,carton caution warning labels,dangerous goods notice warning stickers······etc.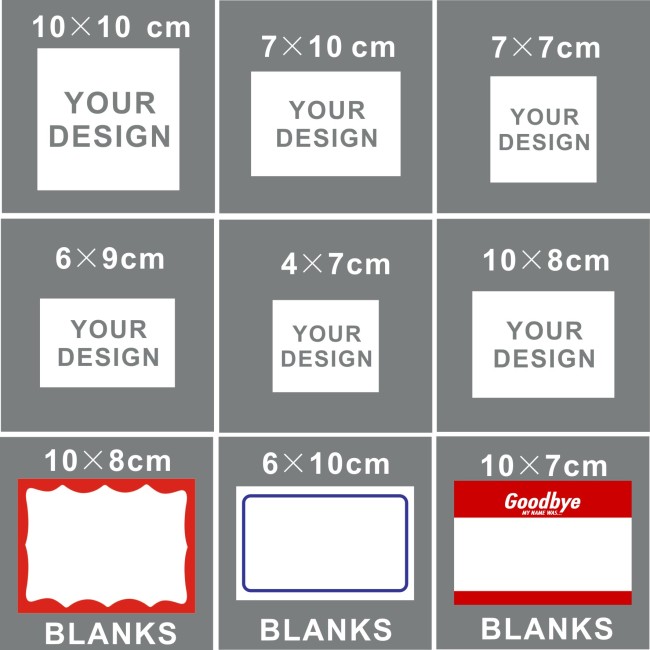 Above are hot sales design with common size egg shell stickers,such as you can custom 10*10cm size blank with your design printing,or just without printing eggshell stickers use pen doodles by yourself ,or custom classic border eggshell stickers for write any content you want.

Printed Eggshell Stickers Pictures Show:

1)classic border egg shell stickers write with pen(doodles or art graffiti)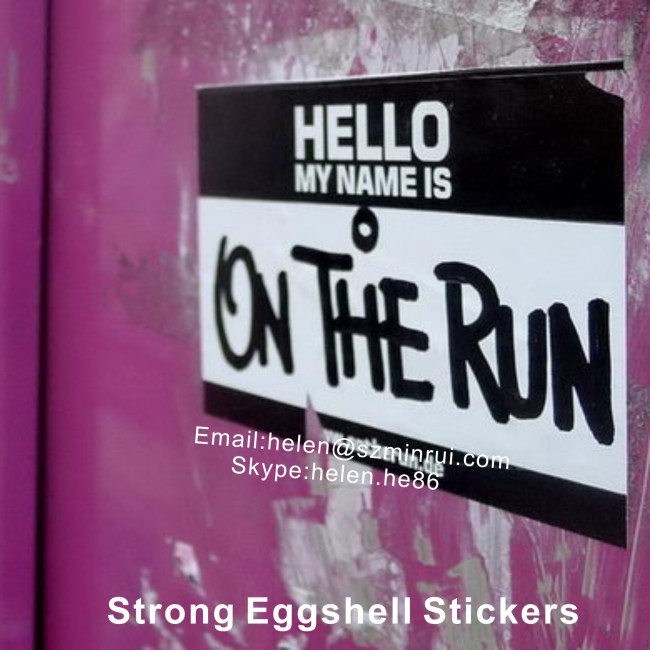 black blank border eggshell stickers with "hello,my name is" printed.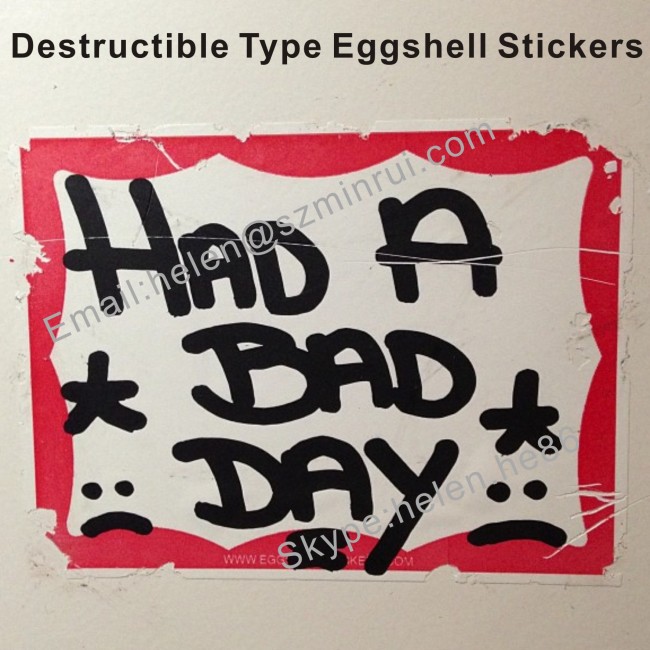 Classic red name badge egg shell stickers


Standard size blue border eggshell stickers

2)Black ink on white eggshell stickers(with custom offered design printed)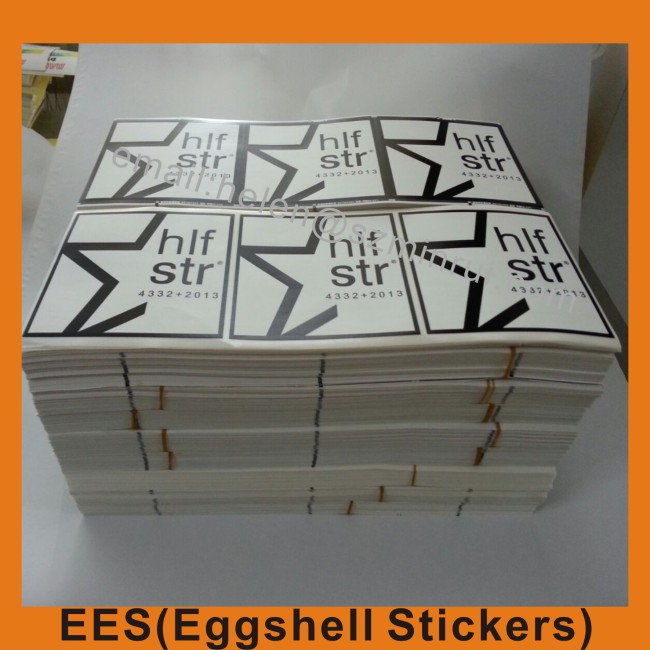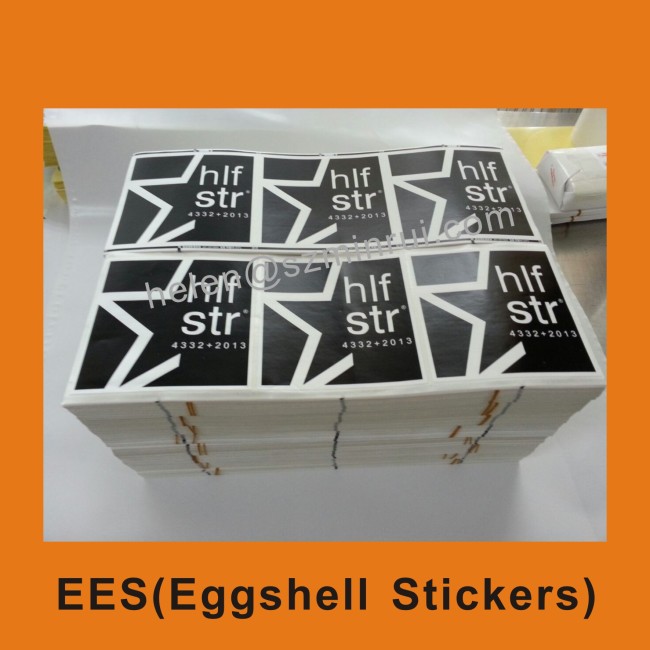 Eggshell stickers test on different surface show:


1)eggshell sticker test on the paper carton surface

2)eggshell sticker test on the wooden desk surface

3)eggshell sticker test on the glass bottole surface
We are the largest manufacturer of eggshell paper (ultra destructible vinyl ) in China,export eggshell papers(ultra destructible vinyl) and eggshell stickers (destructible labels) all oval the world.especially in UAE,United States,India,Russia, Malaysia and Australia....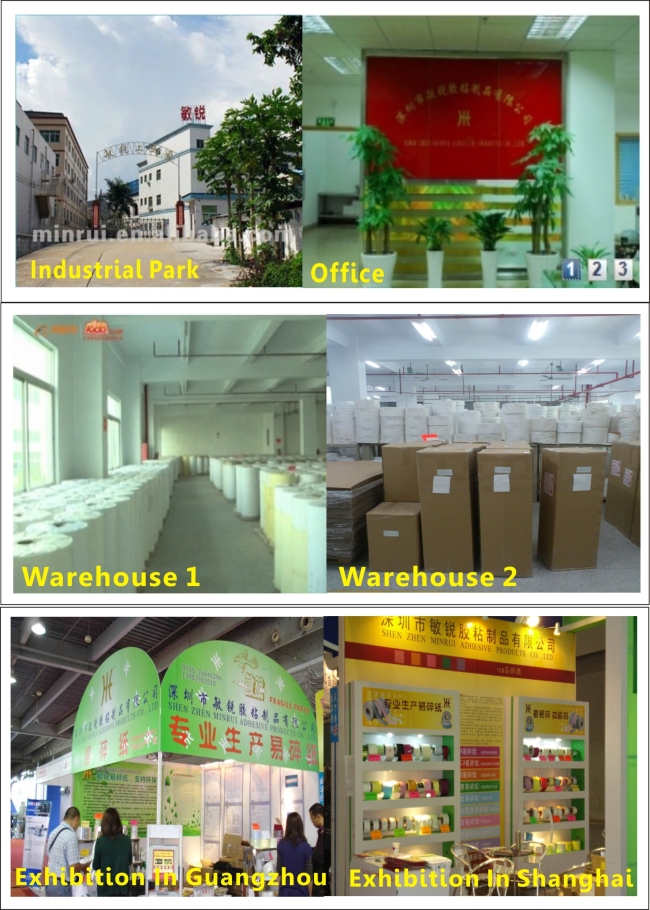 Welcome chat with us the details vis Skype:helen.he86 or email us with your custom design Email:helen(at)szminrui.com^_^