Neodymium Permanent Magnets
are the third generation of rare earth magnets, they are composed ofNeodymium, Iron, Boron and a few transition metals.
The Super strong Neodymium magnets have high remanence, high coercive force, high energy product, andhigh performance /cost.
Nd-Fe-B permanent magnet
is
manufactured in a wide range of shapes, sizes and grades accordingcustomer's demand.
NdFeB has a very high energy product and coercivity, can pick up 660 times of own weight of heavy objects.
Nd-Fe-B permanent magnet with its excellent performance, abundant raw material and reasonable price isto be rapid development and wide application.
Also becoming increasingly popular across a wide range of novelty products for markets.
Material: Sintered Neodymium-Iron-Boron.
Size and shape: It will be different according to client's requirement;
Magnetic property: From N35 to N52, 35M to 50M, 35H to 48H, 33SH to 45SH, 30UH to 40UH, 30EH to38EH;we are able to manufacture the full range of Sintered Nd-Fe-B products including the high energymagnets such as N52, 50M, 48H, 45SH, 40UH,38EH,34AH, (BH)max from 33-53MGOe, maximum workingtemperature up to 230 Degrees Centigrade.
Coating: Zn, Nickle, silver, gold, epoxy and so on.
Advantage:
high
cost-effective
,
with good mechanical properties, easy cutting;
according customer'sdemand to manufacture in a wide range of shapes, sizes and grades.

Shortcoming:
the low of the Curie temperature and the temperature characteristics, easy to rust, oxidation,
Our products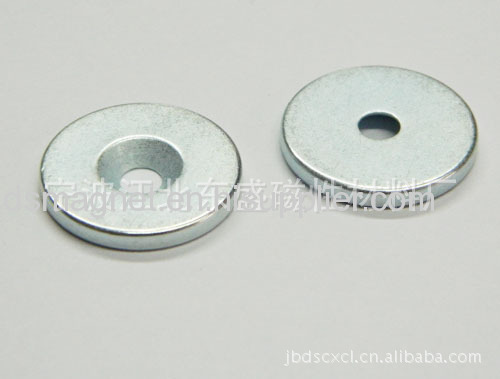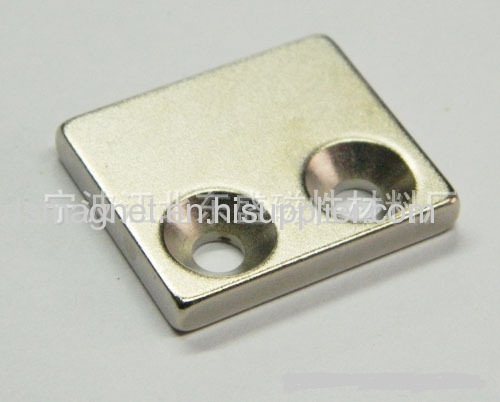 Gradeinformation


Grade

Br mT (kGs)

Hcb kA/m (kOe)

Hcj kA/m (kOe)

(BH)max kJ/m3
(MGOe)

Working Temperature (Tw)

N33

1130-1170(11.3-11.7)

≥ 836 ( ≥ 10.5)

≥ 955( ≥ 12)

247-271(31-34)

80 ℃

N35

1170-1220(11.7-12.2)

≥ 868( ≥ 10.9)

≥ 955( ≥ 12)

263-287(33-36)

80 ℃

N38

1220-1250(12.2-12.5)

≥ 899( ≥ 11.3)

≥ 955( ≥ 12)

287-310(36-39)

80 ℃

N40

1250-1280(12.5-12.8)

≥ 907( ≥ 11.4)

≥ 955 ( ≥ 12)

302-326(38-41)

80 ℃

N42

1280-1320(12.8-13.2)

≥ 915( ≥ 11.5)

≥ 955( ≥ 12)

318-342(40-43)

80 ℃

N45

1320-1380(13.2-13.8)

≥ 923( ≥ 11.6)

≥ 955 ( ≥ 12)

342-366(43-46)

80 ℃

N48

1380-1420(13.8-14.2)

≥ 923( ≥ 11.6)

≥ 876( ≥ 12)

366-390(46-49)

80 ℃

N50

1400-1450(14.0-14.5)

≥ 796( ≥ 10.0)

≥ 876( ≥ 11)

382-406(48-51)

60 ℃

N52

1430-1480(14.3-14.8)

≥ 796( ≥ 10.0)

≥ 876( ≥ 11)

398-422(50-53)

60 ℃

30M

1080-1130(10.8-11.3)

≥ 796( ≥ 10.0)

≥ 1114 ( ≥ 14)

223-247(28-31)

100 ℃

33M

1130-1170(11.3-11.7)

≥ 836( ≥ 10.5)

≥ 1114( ≥ 14)

247-263(31-33)

100 ℃

35M

1170-1220(11.7-12.2)

≥ 868( ≥ 10.9)

≥ 1114( ≥ 14)

263-287(33-36)

100 ℃

38M

1220-1250(12.2-12.5)

≥ 899( ≥ 11.3)

≥ 1114( ≥ 14)

287-310(36-39)

100 ℃

40M

1250-1280(12.5-12.8)

≥ 923( ≥ 11.6)

≥ 1114( ≥ 14)

302-326(38-41)

100 ℃

42M

1280-1320(12.8-13.2)

≥ 955( ≥ 12.0)

≥ 1114( ≥ 14)

318-342(40-43)

100 ℃

45M

1320-1380(13.2-13.8)

≥ 995( ≥ 12.5)

≥ 1114 ( ≥ 14)

342-366 (43-46)

100 ℃

48M

1360-1430(13.6-14.3)

≥ 1027( ≥ 12.9)

≥ 1114( ≥ 14)

366-390(46-49)

100 ℃

50M

1400-1450(14.0-14.5)

≥ 1033 ( ≥ 13.0)

≥ 1114( ≥ 14)

382-406(48-51)

100 ℃




Application