1.Specification of China artificial grass mat supplier
(We can produce and supply various types artificial turf /artificial grass according to your design and specs.)
| | |
| --- | --- |
| TYPE | FRW71007 |
| YARN | LOCAL PP/ FBY /2700dtex |
| PILE HEIGHT | 10mm |
| GAUGE | 5/32inch |
| PRIMARY BACKING | PP Anti-UV backing |
| SECONDARY BACKING | CSBR LATEX |
Features:
1:Soft and safe for kids
2:Virtually maintenance free
3:Lush natural look and fresh cut appearance
4:No lead for health
1.NO WATERING: BEST artificial grass will not grow, so it requires no watering!
2.NO MOWING: BEST artificial grass will not grow, so it requires no mowing!
3.NO FERTILIZING: Our artificial grass looks as beautiful as ever, 365 days a year!
4.NO WEEDS: Weeds can't grow through our specially designed backing of artificial grass!
5.NO PESTICIDES: Several species of lawn insects feed off of natural grass. Bug will leave your new artificial grass alone. No dangerous pesticides needed!
6.NO HERBICIDES: Real lawns are susceptible to several lawn diseased. No chemicals are needed with your beatiful artificial grass !
7.NO THATCHING OR AERATING: These miserable tasks are not needed with our artificial grass!
8.NO FADING: BEST artificial grass is specially manufactured with an excellent UV protection, that's why we have a full 100% warranty against fading.
9.ADDED VALUE: BEST artificial grass are not only better for the community by saving precious water, but also safe for children to play on, due to the fact that it's non-toxic as well as non-abrasive.
10.We supply all kinds of artificial grass to the whole world to meet different kinds of request,whatever product you end up choosing from us, you can expect a long warranty, excellent performance and value!
2.Product details of cheap synthetic grass for leisure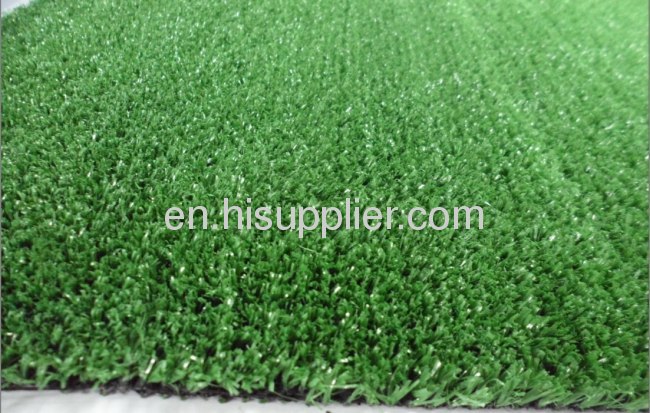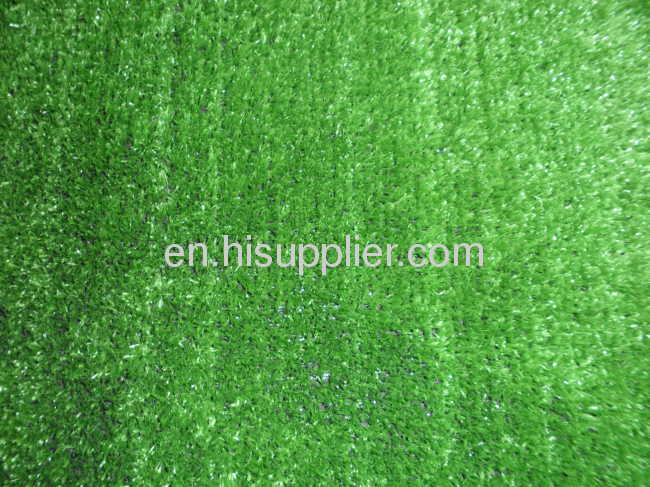 3.Template projects: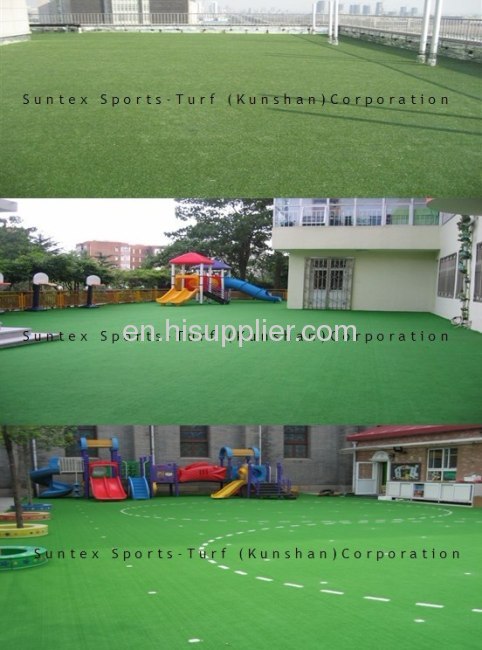 4. Brief installation procedures:
Step 1: Prepare the tools, turf and joint tape
Step 2: Put the joint tape between two pieces of turf
Step 3: Pour the glue onto the joint tape
Step 4: Paste the glue on the joint tape
Step 5: Brush the glue evenly on the joint tape
Step 6: Paste the glue onto the turf
Step 7: Brush the glue evenly on the turf
Step 8: Put two pieces of turf horizontally together onto the joint tape
Step 9: Adjust the edge of two pieces of turf
Step 10: Flatten the turf surface by hands
Step 11: Make the edge of two connective turf even
Step 12: Make the terminal of two connective turf even
Step 13: Double check two pieces of turf seam
Step 14: Modify the surface of turf
Step 15: The end
5.the way of packing and loading artificial grass