Features Specifications: Screw
1.We are a professional company specialized in manufacturing many types of screw,the barrel can be applied on all types of extruder machine,rubber hot-feeding extruder,rubber cold-feeding extruder,pin barrel cold feed extruder,plastic extruder and injection molding machine with different specifications.
2.The models of screw include:

Variable pitch and variable depth, variable pitch and equal depth, variabledepth andequal pitch, and equal depth and pitch.Groove multi-dietype,compositetype,mixing type and separating type.
3.The material of screw: manufactured with high-quality nitroalloysteel,applying the method of hardening& tempering and nitriding,thus it enjoys the characteristics of long working life,wear resistance,andanti-corrosion.Besides, the technique of hard alloyspraying or chromeplating can be usedon the working surface of screw,which will make it has better using effectiveness
Product Show:
Screw bimetallic and barrel nitrided.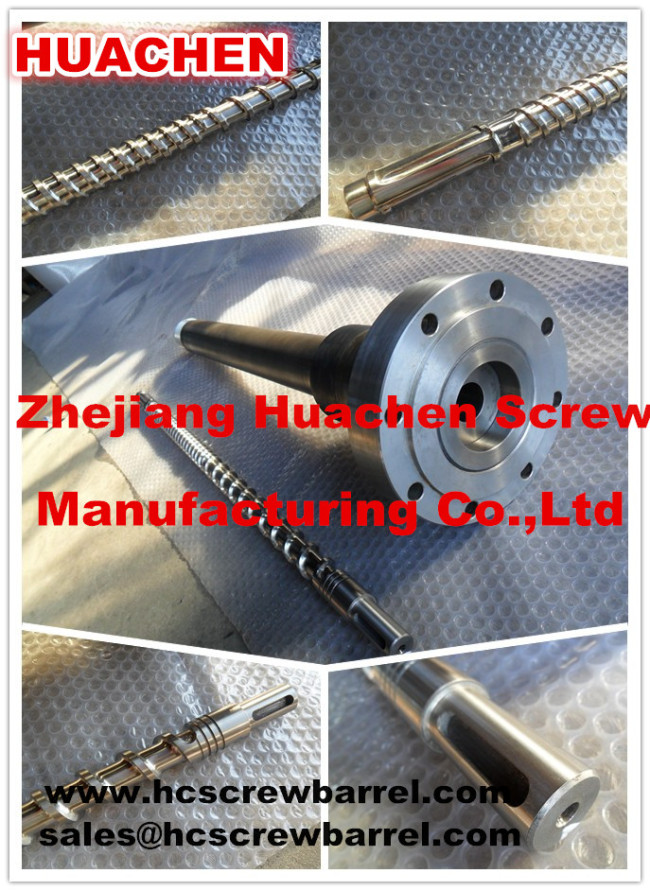 Techincal Parameter:


Technical Parameter:
single screw barrel Base Materials:
1)38CrMoAlA(SACM 645)
2)42CrMo(AISI 4140)
3)Cr12MoV(SKD11)
4)4Cr5MoSiV1(SKD61)
5)9Cr18MoV
6)40Cr
Processing Technology:
Heat treatment
High-frequency quenching
Nitriding treatment
Hard-chrome electroplating
Bimetallic alloy welding
Bimetallic Alloy Materials:
1)Fe-based alloy
2)Ni-based alloy
3)Co-based alloy
4)Tungsten carbide
Bimetallic alloy level
Alloy powder including 40% Wolfram Carbon
Alloy powder including 25% Wolfram Carbon
Alloy powder including 9.5% Wolfram Carbon
Technical Parameter:
Nitrided layer depth:0.50-0.80mm
Nitrided hardness: 950-1100HV
Nitrided brittleness: Less than 2 level
Surface roughness: Ra 0.4
Linearity of screw: 0.015mm
Hard-chrome plating hardness after nitriding: ≥950HV
Chrome-plating layer depth: 0.025~0.10mm
Bimetallic layer depth: 3-5 mm
Bimetallic hardness: HRC60-70
We could according to your plastic materials and your final products,design screw barrels for you.
The following picture is some plastic materials and products for your reference.
We could process various kinds of screw and barrel, and have rich experience in designing.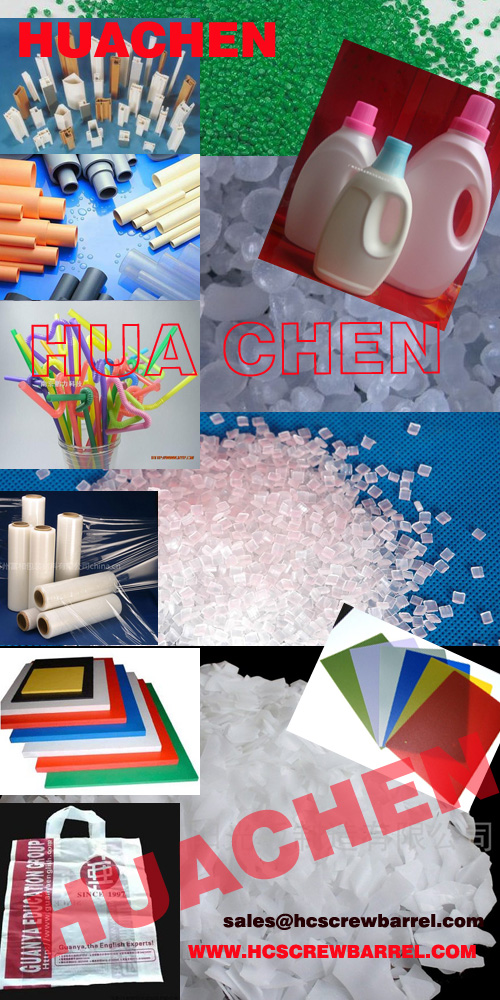 Processing &Machines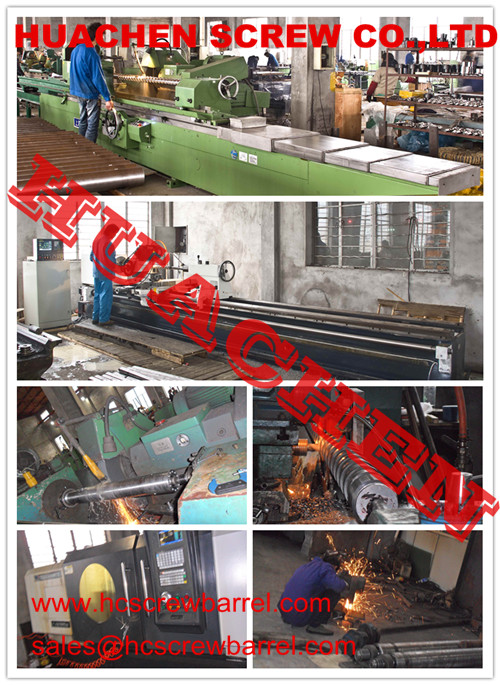 Nitrogen Oven &
Bimetallic Oven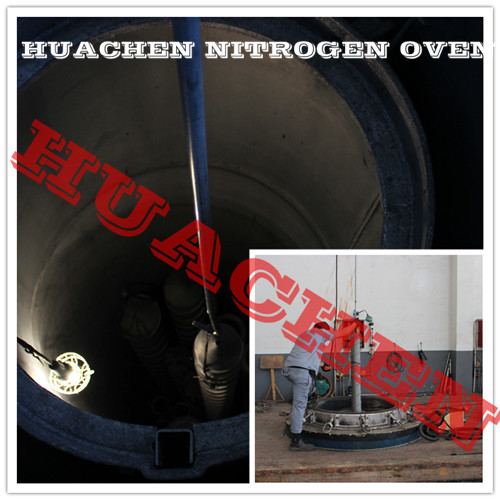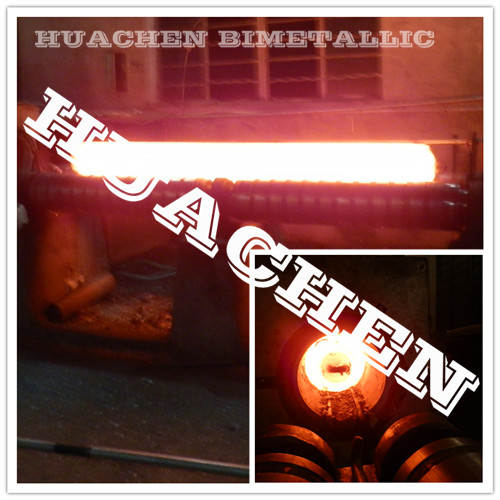 Our single screw barrel workshop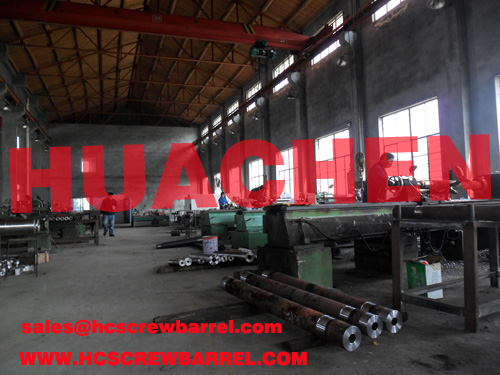 About HuaChen Screw:
OurStrength: We have an experience of more than 20 yearof manufacturingand designing Plastic machines, varied Screws andBarrels and spares.Weconcentrate on improving quality, updating designand enhancing service.
Ourproducts: Screws Barrelsfor Injection, Extrusion, and Blow Molding applications; relevant accessories(such as die head, gearbox, filter screenchanger and so on);plastic processing machinery.
Location advantage: located in China'sScrew Town - Jintang Town in Zhoushan City, near to Ningbo Port and Shanghai Port.
Market areas: global sales networkreaching South America, Eastern Europe, Southeast Asia, Africa, Oceania and the Middle East.
Wepromise: We assure the customer benefits, We provide competitive price,We Emphasis On Cooperation.
HUACHEN SCREW CO.,LTD. SHOW
: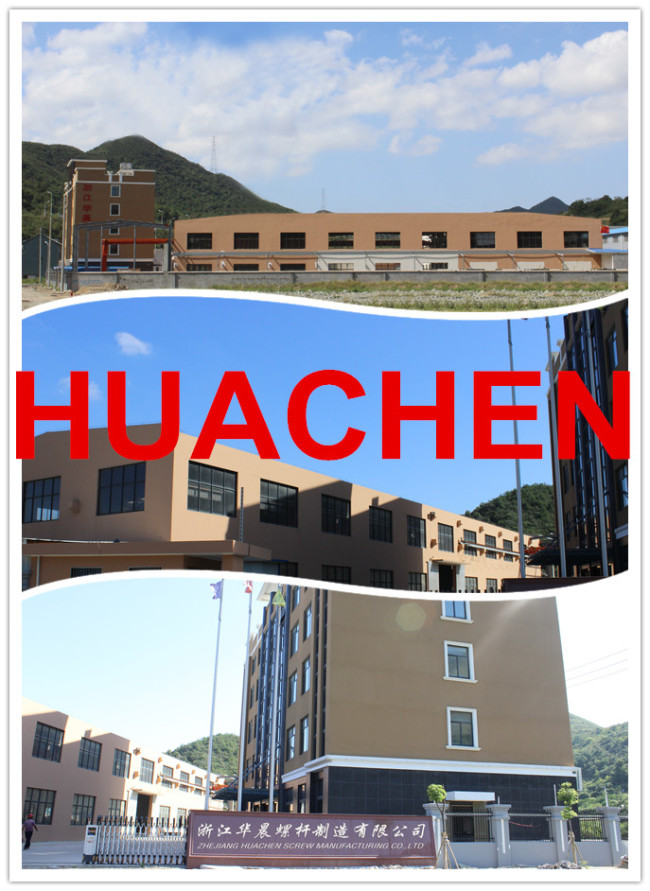 My Skype id :lillianyao0421

Choosing us is the best thing you have ever decided, and it's also our honour to be friends with u. Have a try.