product name
Rare Earth Strong Neodymium blockMagnet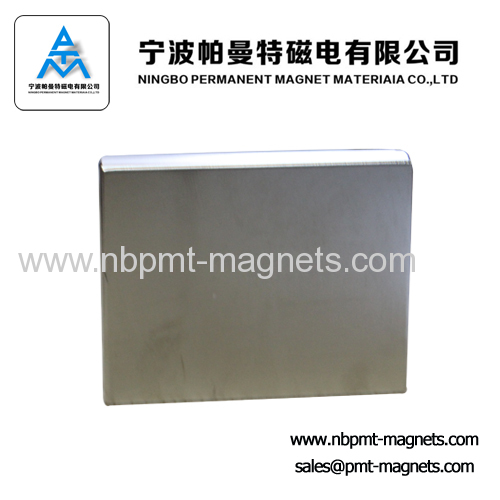 3.Grade:N35-52,M,H,SH,UH,EH
5.size:According to customer requirements
7.material :Neodymium Magnets
8.cladding material :Nickel, nickel and copper, nickel, zinc, gold, silver, and the passivation, black epoxy resin
9.Max Working Temperature: 200℃
A
bout Neodymium Magnets:
Neodymium magnets are one of rare earth permanent magnets. Neodymium magnets are also known as NdFeB magnets, or neo rare earth magnets. As its magnetic strength is very strong, people also simply call it super strong magnets or super powerful magnets. The main elements of this magnet include neodymium (Nd), iron (Fe) and boron (B).
The Material Grade of Neodymium Magnets Permanent Neodym Magnet:

* Magnet N: N35, N38, N40, N42, N45, N48, N50, N52.
* Magnet M: 33M, 35M, 38M, 40M, 42M, 45M, 48M, 50M.
* Magnet H: 35H, 38H, 40H, 42H, 45H, 48H.
* Magnet SH: 35SH, 38SH, 40SH, 42SH, 45SH.
* Magnet UH: 28UH, 30UH, 33UH, 35UH, 38UH.
* Magnet EH: 28EH, 30EH, 33EH, 35EH, 38EH.
* Magnet AH: 30AH, 33AH.