Open hole drill stem testing
5" x 10000psi Internal Pressure operated IPO Circulating Valve
Internal Pressure operated circulating valve

The IPO circulating valve is used in the following situations:
When a full opening string is needed.
When redundant backup to annulus pressure operated circulating valves is needed.
When a limited amount of annulus-pump pressure is available to operate annulus pressure tools.
Feature and benefits
Requires no string manipulation to operate tool.
Permits passage of wire line tools through full opening bore.
Operation
The IPO circulating valve is operated by internal pressure(500-10000psi above hydrostatic).Pressure required to operate the tool is determined by shear pins, which hold the sliding valve in the closed position.
To open the valve, tubing pressure is increased to a pressure above annulus hydrostatic equal to the shear value of the shear pins. Once operated, the IPO Circulating valve locks open.
Technical Parameter:
| | | |
| --- | --- | --- |
| No | Specification | 5" |
| 1 | OD | 127.5mm |
| 2 | ID | 57.2mm |
| 3 | Length(mm) | 680mm |
| 4 | Working pressure | 70Mpa |
| 5 | Tensile strength(yield) | 1672.9kN |
| 6 | Bursting pressure | 122.7Mpa |
| 7 | Collapse pressure | 129.1Mpa |
| 8 | Torque strength | 37.3kN·m |
| 9 | Flow area | 1200mm2 |
| 10 | Service Environment | Mud, crude oil, natural gas with H2S,apply to NACE MR0175-2002 |
| 11 | End connections | 3 7/8 CAS. BXP, 3 1/2 IF BXP |
| 12 | Service Temperature | -20oF~+400oF |

ZZTOP OIL TOOLS Production Floor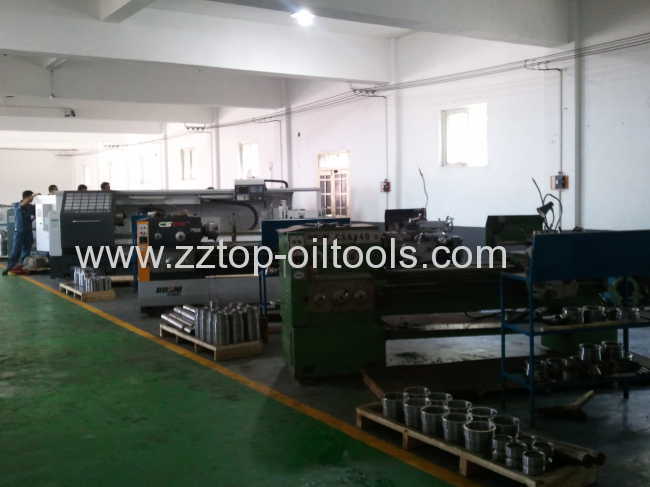 Warehouse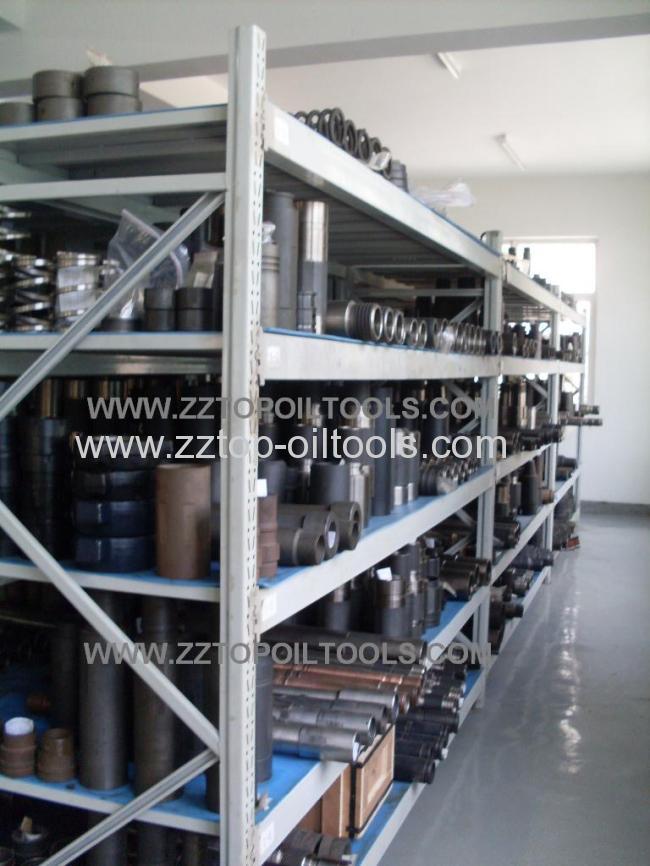 IPO Circulating valve testing chart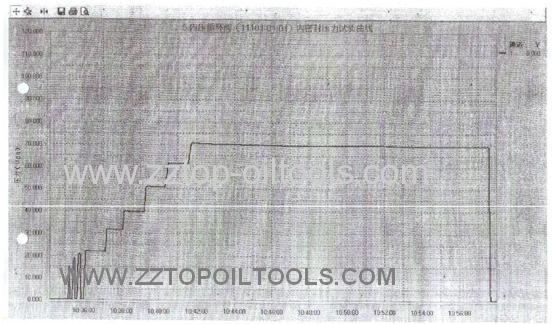 ZZ TOP OIL TOOLS is the professional manufacturer for the drill stem testing tools and surface testing equipment. All the DST tools are conformed with NACE MR 0175 with traceability,and the DST tools can be worked in H2S & CO2 above 175 F and full H2S, also with the skilled and experienced engineers, we can design the drill stem testing tools as per customer's well condition. Moreover, we supply the training in our factory and operation instruction at the well site. The DST tools are exported to USA, Colombia, India, Pakistan, Iran, Brazil etc. and enjoy the good reputation from the customers.
To shorten the delivery time, we proceeded the DST Tools in stock:
Packer,circualting valve,select tester valve,APR N-valve,OMNI valve,Hydraulic Jar,Tubing string tester
1. Full bore Packer, 7" Casing, working pressure 70Mpa, Working Temperature 400F, Connection: IF, 4set
2. Tester valve, 5", Working pressure 105Mpa, Working temperature 400F, Connection CAS. BXP, 4 sets
3. Hydraulic Jar,5", Working pressure 105Mpa, Working temperature 400F, Connection CAS. BXP, 4sets
4. Rupture disk Circulating valve, 5", Working pressure 105Mpa, Working temperature 400F, Connection CAS. BXP, 4sets
5. Flowhead (surface test tree), 3 1/16", working pressure 70 Mpa. 1set

Should you have any interest or inquiry on the Drill stem testing tools, contact us freely.