COMPANY PROFILE:
Glory Mica Co., Ltd is committed to manufacture and distribute the best quality mica products to her customers worldwidely with exclusive service. Our mica products include Mica Tape for fire-resistant wire and cables, mica sheet, mica tube, mica parts, and etched foil mica heater, and mica heating element mica insulator etc.
"To be Professional Manufacturer of Mica in the world." We strive to improve management and quality control process through innovation. Our R&D center has more than 20 experts, equipped with complete testing equipments. We have recognized ISO9001:2000, ISO14000, TUV, UL, NFF, RoHS, PAHs, FDA and REACH certification.
CHARACTERISTIC:
Phologopite mica sheet is a kind of rigid laminated material, constructed of phologpite mica paper with silicon resin.

They are known by its excellent thermal resistance, good flame resistance, high dielectric strength, excellent physical strength, and little smoke when heating.
Thickness:0.1mm 0.15mm 0.2mm~100mm
Size:1000×600mm 1000×1200mm 1000×2400mm
PRODUCTION ABILITY:
we enjoys 12 sets of mica paper resined lines and more than 10 sets of press machine to product the mica sheet, and the output is around 350 tons of final mica sheet.
PROCESSING:
: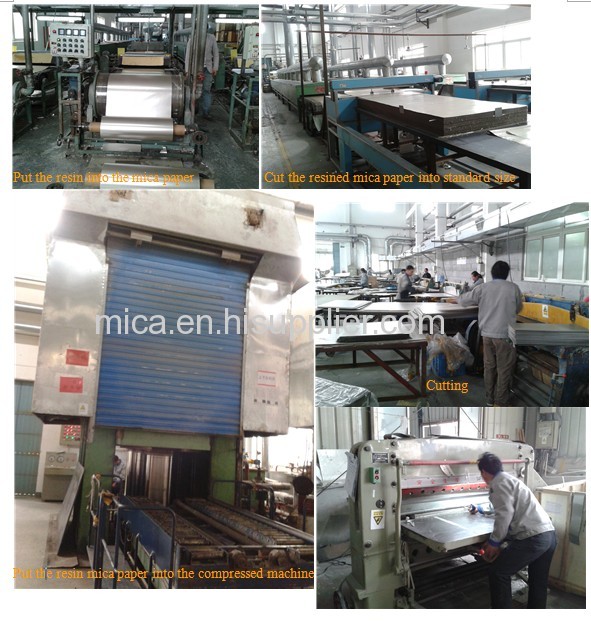 TECHNIQUE DATA: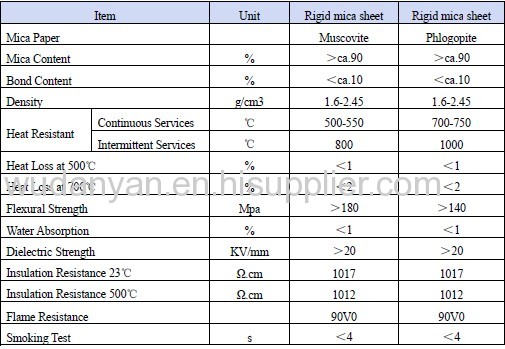 USAGE:
This material has been widely used in the industries of household electric appliances (clothes irons, hair dryers, toasters, kettles, cooking appliances, microwave ovens, air heaters), metallurgy (frequency furnace, intermediate frequency furnace, arc furnace), medical appliances, etc.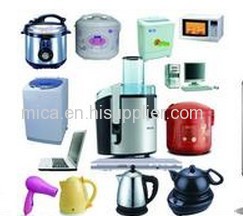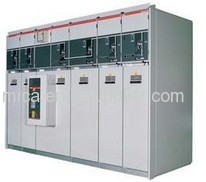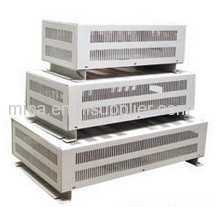 CERTIFICATION:




PACKAGE:
Normally, the sheets will be packed 50kgs per package with PP film, which is helpful to protect the board from moisture, then put it into a carton for export goods, we will put 20 cartons together on a wooden pallet, or into wooden box.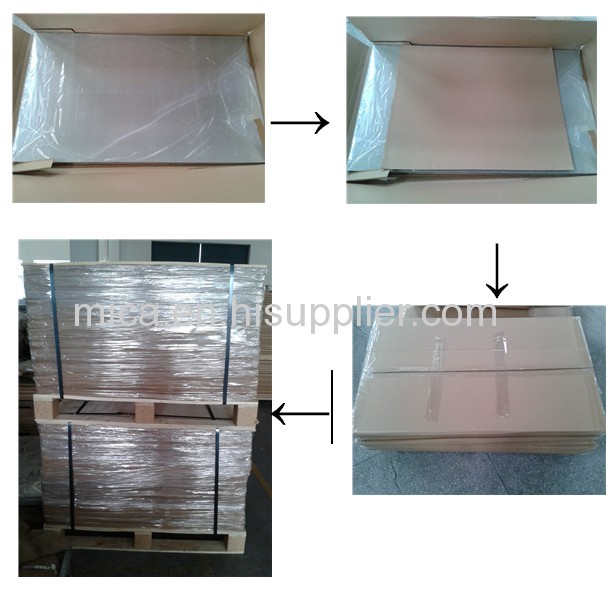 WAREHOUSE: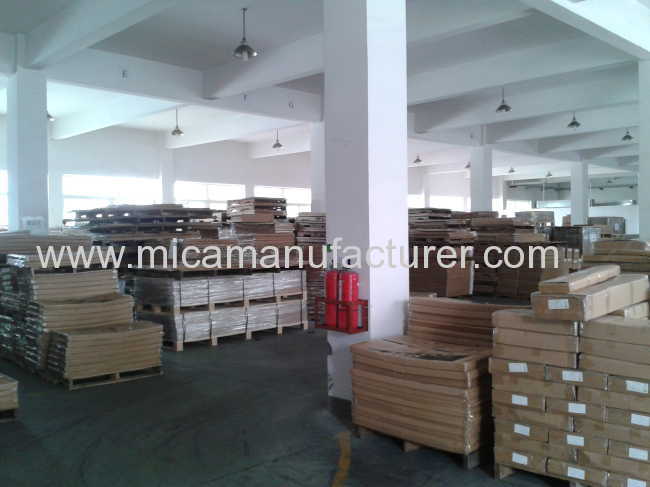 CUSTOMERS: