STRUCTURE AND CHARACTERISTIC:
1. The use of high temperature. High temperature mica film heating element temperature up to 380 degrees.

2. The planar heating, high thermal efficiency, energy saving. Electric film is planar heating material, with the heated formation to maximize the thermal conductivity of the surface. This heating conduction performance, no fire produces heat loss is small.Therefore, the film is made with electric heating appliances, thermal efficiency is very high, generally around 90%.

3. Long service life. Mica heating element life of traditional electric wire heating element 10 times.
4. The shape can choose to use a wide range. Mica heating film thickness is about 0.9mm. Has been widely used in various heaters, curling irons, hair straighteners, heating cup, heating plate, healthcare, instrumentation, and various household appliances heating.

5. No fire, safety and reliability. Electric film heating element when no fire, safety and reliability. Electric film made of low-voltage electric appliances, when used in people's personal safety and reliability, no danger of electric shock. Mica heating film can reach the highest voltage 380V.

6. Strong corrosion resistance. Safety sealing element in the insulating layer can resist a variety of chemical gases and corrosive chemical solutions, also resistant to particle radiation.

7. The circuit system closely. Mica film heating element can be rapid heating circuits, insulation circuit and temperature control circuit together, so that the heating element to achieve automatic control.

8. Precise temperature control, thermal inertia. Temperature error<2%< span="">

9. The installation and wiring easy. The method of wire can be fixed to the caulking member, the element can also be attached mechanically fixed to the heating body.
ADVANTAGE:
With stable heating function and lower cost than the ethed foil mica heating element.
PROCESSING: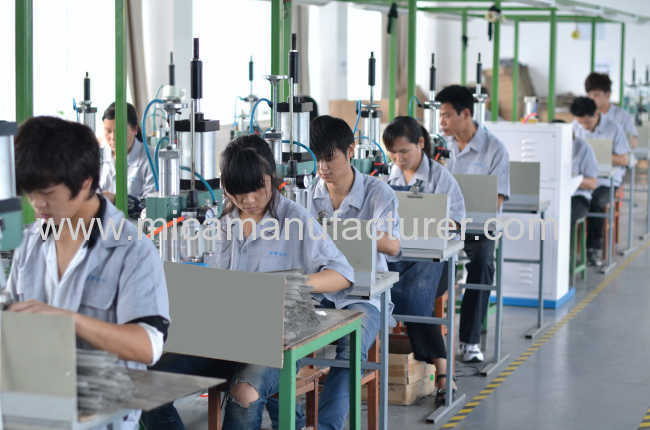 TECHNIQUE DATA:
R-H5660 serial of Mica Heating Element are manufacturer to conform to the China national standard: GB4706.1 – 2005, GB4706.23 – 2007. It's parameters are listed following:
Surface temperature:50~330℃
Voltage:AC 5V~380V .
Power range:5W-3000W
High voltage breakdown test:Installed at room temperature, according to design requirement, can withstand 1800V 2mA 1 min shock, without breakdown and flashover.
Leakage current:Under 1800V/3 shock,leakage current<2 mA
Insulation resistance:500V AC 100MΩ 1Min
Service Life:>30000 hours.
Heating Time:3 min
Size,Voltage,Power, Specifications, etc : can be produced according to customers' requirements.
Power tolerance: +5% /-10%


APPLICATION:
It can be used in houses, workshop, offices, hotels, warehouse, and garage etc. and it is often used be as core heating element of air heater, kitchen appliances, heating industry and so on.
PACKING: