LED acrylic wine holder display
Description:
This kind of LED Acrylic Wine Holder Display is made of high quality imported acrylic materials.It is have fashionable appearance . High bright LED light strip inside and Inkjet graphics, easy to change picture, just take out the screw and change.LED wine holder display is widely used in the bar, shelf, plug in the power, in a dark background, appears very bright beer.The shelf can be placed in two different series of beer, if more is needed or different design ideas, you can contact us.
Features:
1.Brandname logo can be printed or engraved.
2.Widely used, bars, shopping malls can be seen everywhere.
Packing:
The packing can protect the goods from damage during transportation .Polyfoam will be used if necessary.
Customization:
Yes all our products are made according to customer's design.
More about wine holder display as below: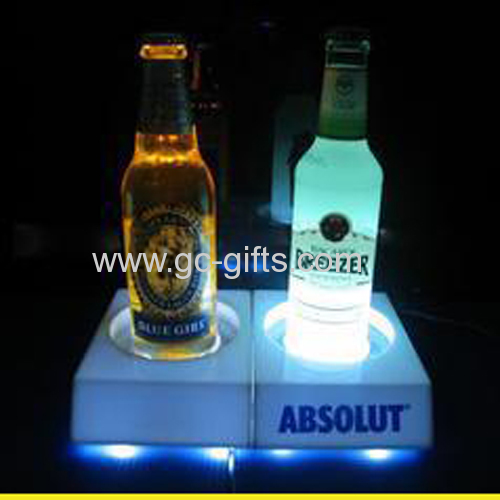 LED acrylic wine holder display

We promise:
* OEM design within 2 working days free of charge;
* Response in 1 working days;
* Production update provided regularly during production period